7 Loveable Children's TV Dads & Father Figures
---
Lauren Thuys
3 Sep 2021
This Father's Day, we're celebrating our favourite Australian on-screen dads and father figures, ranging from the creative, philosophical, embarrassing, and supportive.
Happy Father's Day!

Tony Twist from Round the Twist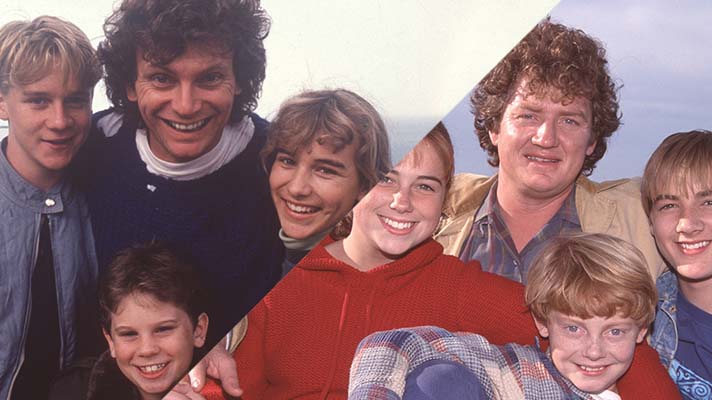 Kind-hearted and creative, Tony Twist decides it's best for his family to have a sea-change from the big smoke to the coastal town of Port Niranda, choosing to live in the historic Lighthouse. The artist is accepting and supportive of the shenanigans and adventures his children participate in (excluding Bronson's various smelly odours). He often embarrasses his children, with his clumsy romantic gestures for his partner, Fay. The opposite of Harold Gribble, he is community-minded, supporting Nell and Linda on their quests to better the community on environmental and conservation issues. He's the dad that reminds us to embrace your individuality.
Notable Moments:
Joining his children in dressing in the old circus costumes, and becoming psychic in 'Know it All'
Supporting Bronson in bringing up the Cabbage Patch Baby and teaching him the skills needed to be a great Dad.

Don Fry from Mortified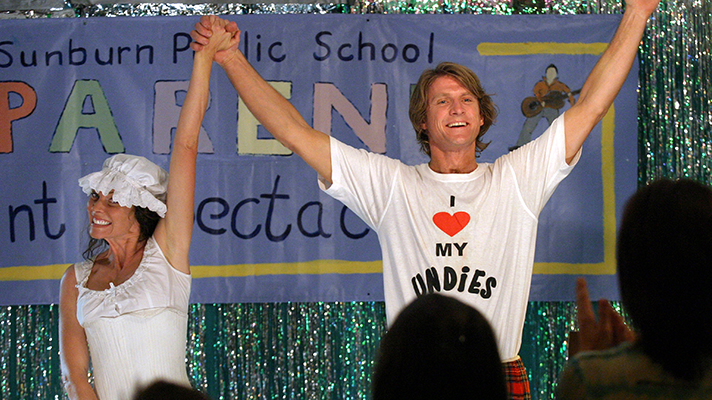 When your dad is the undisputed 'Underpant King' owning an underwear store in the local community, it's isn't surprising Taylor believes her dad is embarrassing. Don, despite what his daughters believe, has the family's interests at the heart of what he does. He's not afraid to show the affection he has for his family and let his hair down, showing that Dads can have fun while parenting!
Notable moments:
Saving Taylor from drowning when she goes swimming in a mermaid costume.
The Evolution on Underwear at the School Parent Talent Spectacular

Sarge Leonard from Lockie Leonard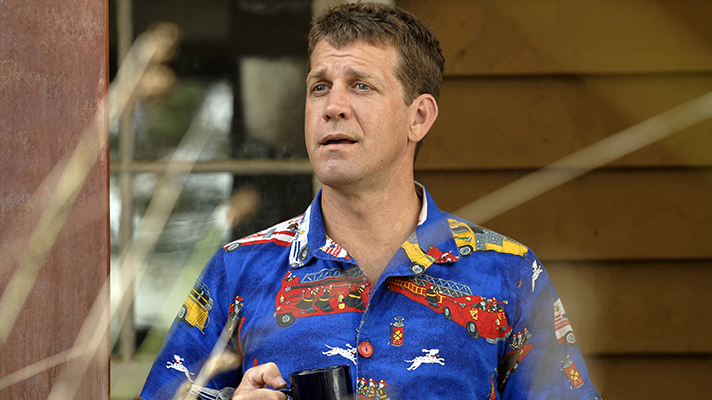 Sarge is the classic daggy, odd-sock wearing Dad who loves to read. The Policeman believes that if people read more poetry, crime rates would decrease. He's the embarrassing dad who sometimes does 'weird stuff' for the family's betterment, like bringing Cyril the Ram home, and making their own hard-boiled easter-eggs. His unusual methods prove to be successful and show that he's an innovative thinker. Sarge is the dad to remind you to be present, and that poetry is everywhere around us.
Notable Moments:
Oscar Wilde Recital at work
Declaring war on sarcasm

Mick from Little J & Big Cuz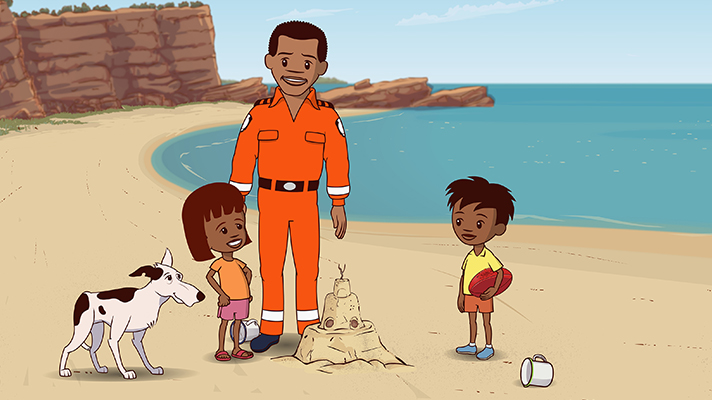 Mick is Ally's Dad and a terrific father figure to Little J and Big Cuz, visiting them and Nanna regularly. He's family and community minded and is heavily involved in the school sports team as Coach. As a Search and Rescue worker, he reminds us that it's okay to ask for help and share when we're feeling scared as someone is always around to lend a hand.
Notable Moments:
Looking for Old Dog after a Thunderstorm
Saving Aaron, the Footy Doll

Hugo Nova from Space Nova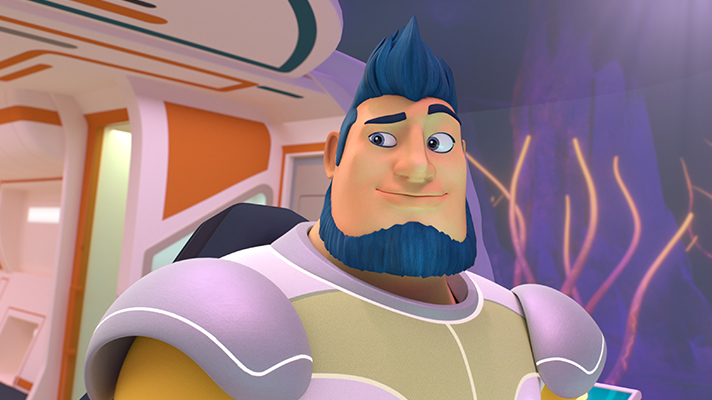 Planetary and Astro-Geologist Dr Hugo Nova is the scientific dad who believes that 'Rocks, rock!' and wants to share and pass down his knowledge of geology and piloting to his children. He loves to ponder about the history and future innovations. He's a fine example of a caring and gentle parent, being protective and a natural worrier over Jet and Adelaide's adventures in Space. He's the dad that reminds us to be prepared and be aware of the natural wonders in the universe.
Notable Moments:
The NOVA Code: "We use our brains – we don't complain- that's the NOVA code"

Daddy from Hardball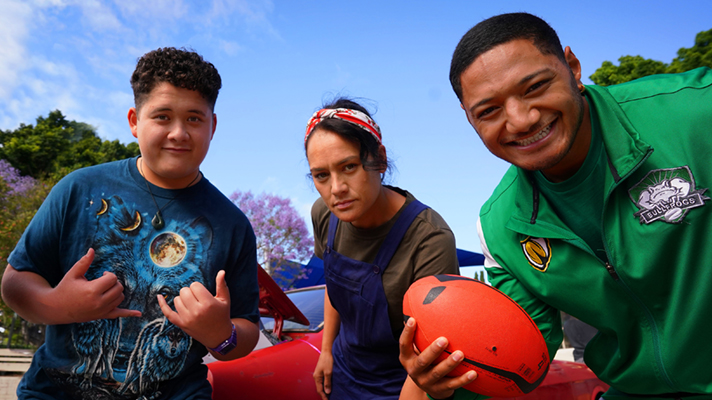 Daddy is the Sporty Dad, who loves to be pumping dumbbells and downing protein shakes. He doesn't put pressure on Mikey to follow in his Rugby footsteps, as all he wants is for Mikey to be happy. He recognises that his training commitments sometimes takes away bonding time with Mikey, and so he tries to make more time for his son. He shows Mikey that winning isn't everything, it's the relationships with the people you love that is most important. He's the dad who reminds us that it's okay for parents to be consistently learning and improving.
Notable Moments:
Trying to help Mikey lift the Ban from SASI-WESTS-HAT
Daddy's Bullfrog Debut

Bandit from Bluey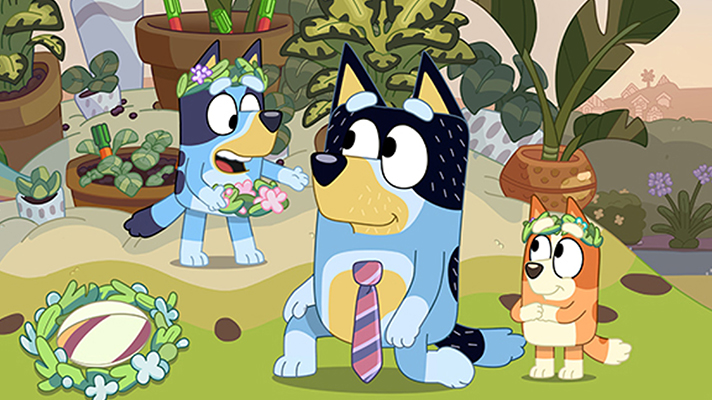 Known for creating fun and engaging games for Bluey and Bingo, Bandit is devoted to his family, his work as an Archaeologist and often struggles to juggle the balance, like every other Dad. He's the dad who's willing to join in on the crazy adventures of play with Bluey and Bingo and put his activities like reading and watching the cricket aside to spend time with them. His willingness to join in play is what Bluey and Bingo love most about him. He's the dad that reminds us that not everyone is perfect, but by having a willingness to try new experiences, you will gain loving memories!
Notable Moments:
The Magic Xylophone
Playing Hospital