Australia: We Need to Back Our Teens on Screen
---
Lily Pavlovic
17 Sep 2018
Last week's Q&A high school special on ABC TV featured a panel of students whose passionate viewpoints on Australia's future truly highlighted the need for teen voices to be seen and heard.
In the program, insightful teens from all across Australia tackled the issues of today with poise, thoughtfulness and grace. Viewers were enamoured with the integrity of the young speakers. One viewer tweeted in: "politicians should listen up – these are your future constituents". What I took away from last week's Q&A was that teens want to be heard, and we want to hear what they have to say.
The passion of the panellists talking about issues that matter – not only to themselves, but for all Australians, was uplifting. Their words inspired me to write this piece.
***
Navigating your teen years may be an experience we all undertake, but that doesn't necessarily mean it's an easy one. It can often be a difficult time for 13-17 year-olds, as they hang in the balance: no longer a child, but often overlooked as an emerging young adult. For some, family and friends can be all the support they need. For others, it's vital for them to have role models and to feel heard by seeing these teenage years reflected on screen.
For this reason, it's particularly heartbreaking to see local broadcasters turning their backs on servicing and supporting Australia's teen audience.
"Aging down" the space for teens
When you cast your mind back over the last 30 years of teen TV in Australia, many of the shows that come to mind are series broadcast on commercial channels. From the top of mind come iconic and well-loved series, such as Heartbreak High (Ten), Lockie Leonard (Nine) and Slide (Fox8).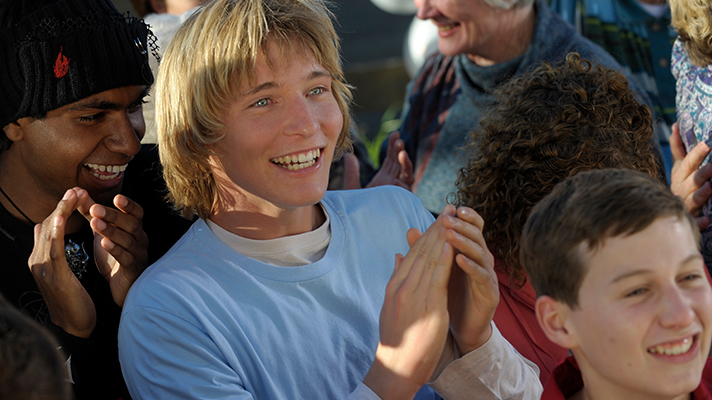 Lockie Leonard
While in the past commercial broadcasters have had a strong track record of supporting these shows, a shifting TV landscape has resulted in them now wanting to cut ties with Australian teen audiences.
In a Parliamentary Inquiry into children's content held last year, each of the commercial broadcasters made the push for ending their obligations to children's (and teens, by proxy) content. Under current regulations, free-to-air broadcasters must create at least 130 hours of first-release children's content, including an average of 32 hours drama, per year, per network.
The Age reported Seven CEO Tim Worner's remark to the committee: "We have a public broadcaster with a whole channel devoted to children's content," (in reference to ABC Kids). It's going to be far more likely that Australian children are going to go there to find their content."
Where is teen drama expected to fit?
You'd be forgiven for thinking the ABC is the home of teen series. Thinking back over the years, there's been a wealth of teen drama on the ABC that comes to mind – Dance Academy, Blue Water High, Out There, Ready For This and Degrassi (Canada), to name a few.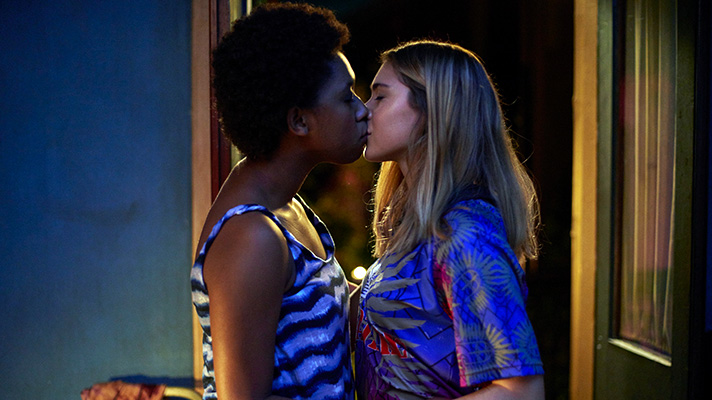 Ready For This
However, in the last few years, the ABC has made readjustments that work against teen audiences. In 2016, children's channel ABC ME lowered its target age demographic from 15 years to 12 years, to focus on a new core audience of 8-12 year-olds.
Dr Anna Potter from the University of the Sunshine Coast makes the point that as local networks retreat, streaming services like Netflix and Stan are filling the gap in teen TV. Series such as 13 Reasons Why, The End of the F***ing World and On My Block have been popular with teens at home and overseas. The danger in relying on international series to cover for local problems in the screen industry is that it could simply widen the fissure. As teens adjust to looking to the US or the UK for content, Australia risks losing the opportunity to create meaningful content which truly resonates with its audience.
For generations of Australians, having relatable teen drama has been, in many ways, a rite of passage. Australians growing up at any point during the past 30+ years have enjoyed a breadth of relatable and inherently Australian content, relevant to their own lived experience. Before we squeeze teens out of their space as an audience, we should pause and think: 'Don't we owe it to the next generation to provide the same opportunities to connect to characters on screen, as we had?'
One big happy family…
In the past few years, commercial broadcasters have pushed the notion that if children and teens do choose to watch linear television, it will be in a family-based setting to watch primetime programming.
In the same Parliamentary Inquiry into children's content, Channel Ten CEO Paul Anderson was questioned on what his network would do with any money freed up by the removal of the children's content quota. Mr Anderson reportedly said: "we could reinvest it into prime time, into programming that would appeal to a broader audience, including [older] children". He cited MasterChef and The Bachelor – "which I watch with my 13-year-old daughter" – as examples.
Watching "family" reality entertainment with or without your family is fine – it's a chance to chill out and take a break. But reality TV can't be the only point of reference for teens to explore their lived experiences on screen. Reality TV exists in a vortex, where relationships, resilience and identity is championed – but, more often than not, in a skewed portrayal. In isolation, reality TV simply can't meet all teen's emotional needs.
While teen drama follows a scripted format, the genre genuinely aims to address their audiences' experiences in a relatable way. In a sense, it's more "real" than "reality". The key is to have a balanced diet. Reality and drama, together, can help to contextualise information, and ultimately equip young people with the skills they need to separate fact from fiction, as they consider the way they see themselves on screen.
Good teen drama, in particular, focusses on the individual. It's deeply personal by nature, urging audiences to connect through characters' hardships, relationships, wins, losses and identity.
You need only to look to a series like Dance Academy or the ABC's Deadlock, to empathise with characters experiencing the loss of a friend. Or take Lockie Leonard, for example. In the series, Lockie deals with the anguish of caring for his mum, who is living with mental illness. In another episode, Lockie experiences his first wet dream. Heartbreak High covered race riots, drug deals, suicide attempts, violent teachers and youth pregnancies  – content that for some teens, to co-view with family can be invasive at worst, and awkward at best.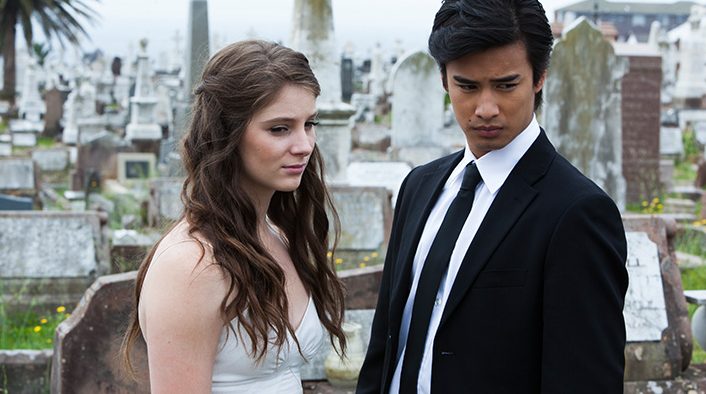 Dance Academy
Like teenagers in real life, it's important to provide a balance of space and support to allow for future growth. By allowing teens to watch these series on their own (and in their own time), we can provide the space that they need. And, by continuing to invest in relatable series that reaches to the heart of teen issues, we can provide the level of support needed to help young people in their journey as they transition into adulthood.
If you build it, will they come?  
Alongside linear television, Australian audiences can go online to view content across ABC iView, SBS on Demand, 7Plus, Nine Now, Tenplay (+ a CBS VOD platform soon to come), Foxtel Go, and Stan (via Nine Entertainment). Despite the number of options available, FTA broadcasters are frustrated that teen audience numbers aren't skyrocketing on their new, online platforms.
In their submission to the 2017 Parliamentary inquiry, Free TV Australia wrote: "It's notable that all the top-rating programs are for younger children watching on ABC Kids. Like Nine with 9GO!, it is proving hard for any free-to-air broadcaster to attract teenage viewers in the era of on-demand TV and near-infinite Internet options."
For broadcasters with commercial targets to hit, it might feel as if the teen audience has little to offer. However, it truly is a situation of 'short-term pain for long-term gain'. Creating quality content that grows in tandem with a generation of teens, means these fans are, in essence, an audience for life.
Teen series such as Dance Academy continue to be watched well past their debut on linear TV. Dance Academy, in particular, has now sold to more than 160 territories around the world, streams on Netflix in the US and still screens regularly on the ABC. Alongside a new generation of teens, Dance Academy's rusted-on fan base consist of young adults, who began the series in high school in their teen years. Eight years on from the premiere, these fans come back to re-live the relationships, the loss, the pressure of success – the feelings they felt as teens and the experience of connecting to relatable, Australian characters on screen.
What matters most is the stories and how teens connect to them. There may be 'near-infinite Internet options' out in the world, but it's dangerous to underestimate the abilities of 'the tech generation', who are experts in navigating oversaturated media to find the best content that's relevant to them.
Like teens themselves, broadcasting in Australia is growing, changing and evolving. Traditional media faces a multitude of challenges in the digital age, but I wish broadcasters would embrace teen audiences. With enough great content, broadcasters and their young audiences could navigate these new life-stages together.