Glenda Wilson: 35 Years at the ACTF
---
Lily Pavlovic
30 Jan 2017
Glenda Wilson had been working with the ACTF's founding director, Dr Patricia Edgar, at La Trobe University, when the ACTF was established in 1982. When Patricia asked Glenda to come and work with her at the ACTF, Glenda had no idea that she would stay for 35 years.
"I didn't think about longevity at all", says Glenda, "it was a blind leap of faith. Patricia asked me and I just jumped into it. The future of the ACTF itself was never guaranteed, so I certainly didn't think it was a long-term proposition. It was always a battle, actually, but it was always worth it. It always felt as though what we were doing mattered, which made getting out of bed and coming to work every day such a pleasure."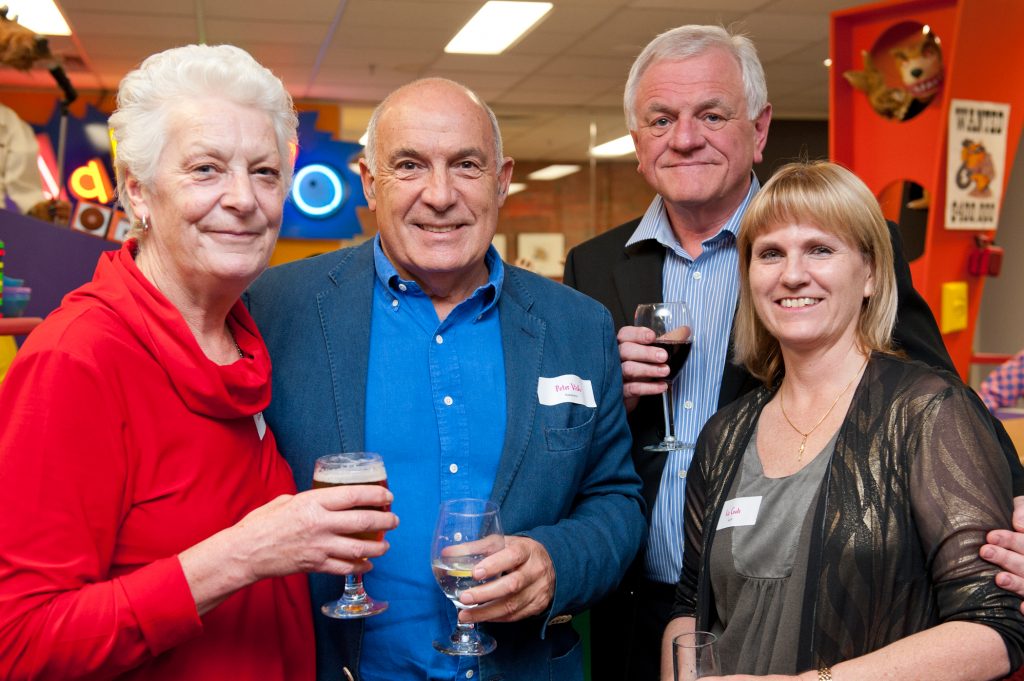 Glenda says that the best thing about working at the ACTF has always been the pride she feels in talking about where she works and that people she talks to are always genuinely interested in what she's got to say. "People are always surprised when I explain that actually, the commercial broadcasters only have to do a small amount of children's drama a year and that the ABC isn't mandated to do any Australian content. They find that staggering because I think average people just assume that children are an important audience that should be catered for properly."
Looking back over 35 years, Glenda recalls many highlights. The ones that spring immediately to mind were:
The ACTF's first series, Winners (a series of 8 x 48 minute telemovies) going to air on Network Ten in 1984. "It went on to screen all over the world and it won so many prestigious Awards like the Chicago Children's Film Festival's special award. It put the ACTF on the map."
The opening night dinner of the World Summit on Media for Children, which the ACTF hosted in 1995. "It had been a massive amount of work to host the Summit. And such a gamble – would people come? Three weeks beforehand we had only a handful of registrations. But there we were –  more than 600 people from 70 countries – sitting down to dinner in Melbourne. There were 4 languages spoken on my table. I sat there and looked around and tears sprang into my eyes."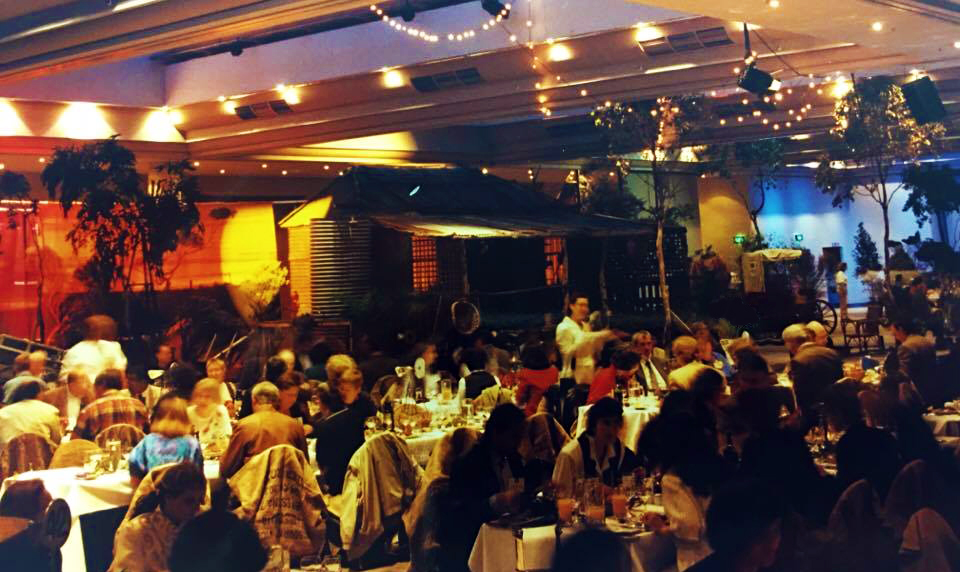 The night in December 2009 that ABC 3 was turned on. "Years of lobbying went into that – about 5 years' worth of meetings and submissions – and suddenly it was happening and the Prime Minister was making a speech and switching it on. It felt like we'd made a huge difference."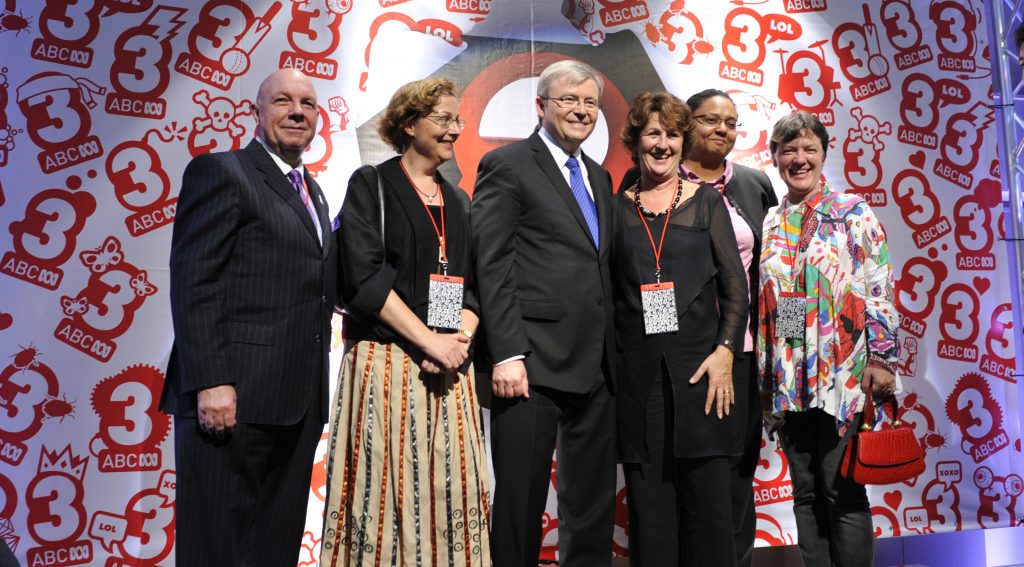 Glenda says that it's the people she has worked with that made her job so satisfying.
"Over the years I've met so many passionate and creative people, who've worked on our shows or whose shows we've supported. Quite amazing people, actually. And then there have been the Board and staff members I've worked with. The passion and commitment of people like Hazel Hawke, Terry Bracks, Shane Stone and Phil Lambert, has been just wonderful. The support they've given is hard to describe. I don't think many people would imagine how passionate about the ACTF Shane Stone was, for example, but he was incredible.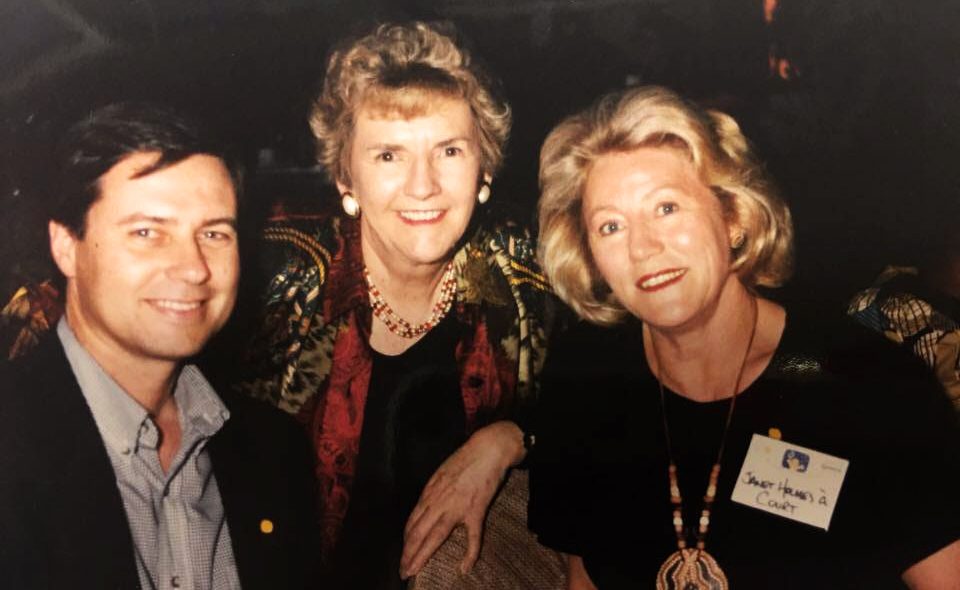 "And the whole time I've been here, we've had really wonderful leadership. I still think it's a surprise that the ACTF is going strong after 35 years, and I think that's really down to three people:  Patricia, Janet and Jenny. Without the leadership we've had, I don't know what would have happened. Patricia was a pioneer and a fighter, and we would have sunk without a trace pretty quickly without that tenacity. Jenny built many bridges and worked collaboratively with the industry. She thinks deeply about things and gets people to come on board with ideas. They both inspired strong loyalty from key staff. And Janet has been there supporting and championing the ACTF for almost as long as I have. She has been an amazing advocate, always strong in times of trouble, a great sounding board for both leaders and she makes everyone feel special. Looking back, we've evolved and adapted with changing times, but our values have been absolutely consistent. That's why I've been here so long.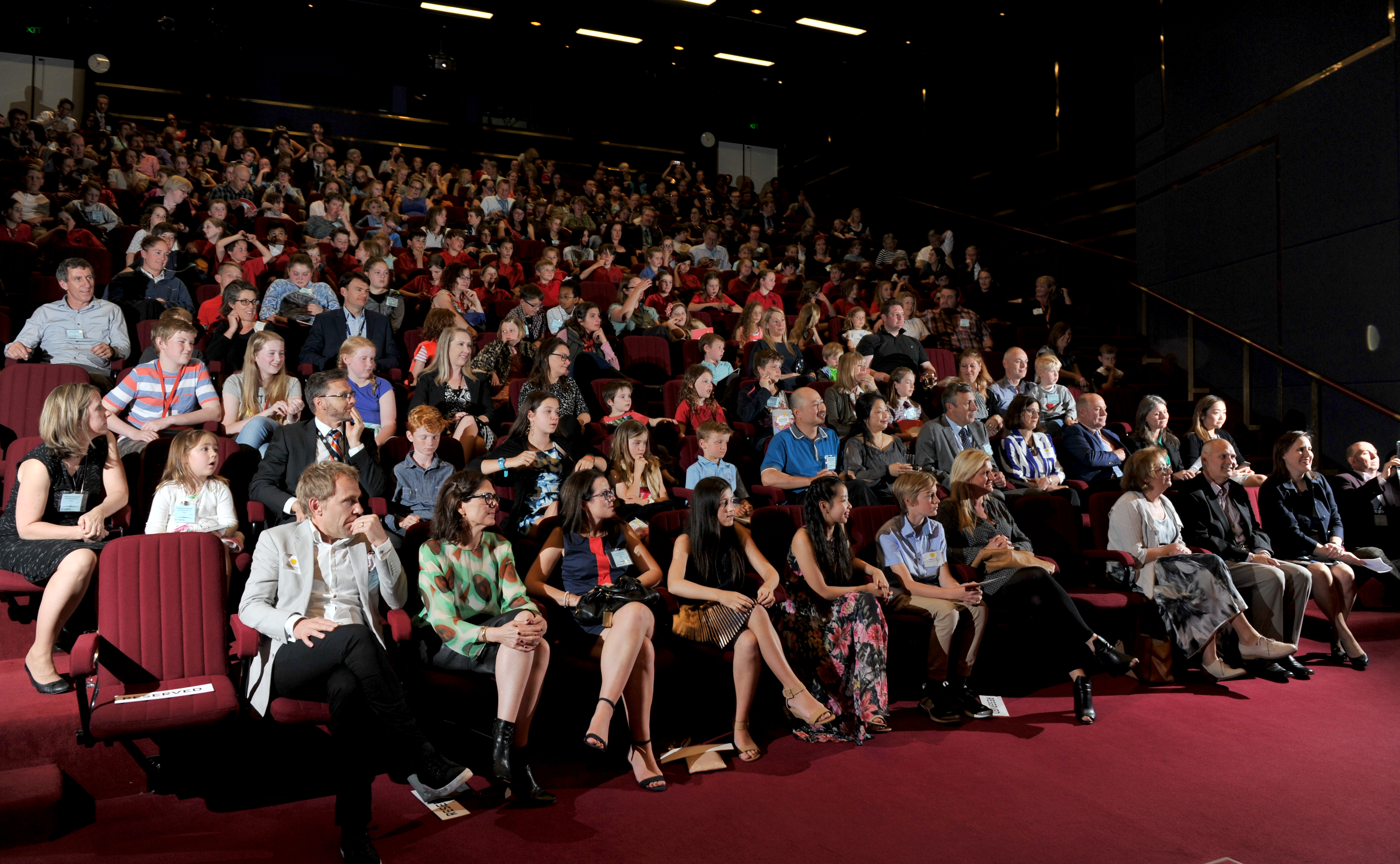 "A couple of years ago I went to the cinema in Greensborough to watch Paper Planes and I sat there, in a sold out theatre of kids and families having the time of their lives. And just before Christmas, I was in the cinema in Parliament House, which was filled with children and their families, absolutely loving the very last episode of Little Lunch. Both times the response of the audience made me quite emotional. The enormous value that people see in watching Australian stories with their kids, sums it all up for me – it's why I have loved my work so much. It's why what we do is important, and it's why we need the ACTF. Without the ACTF pushing for kids' content all the time, the kids' audience is in danger of missing out. It has been a privilege for me to work with Patricia and Jenny and everyone else I've worked with over my 35 years. And what we do still matters, it matters very much."
Jenny Buckland, the ACTF CEO says that Glenda's immense contribution to the ACTF over so many years is impossible to quantify. "Is there any organisation, anywhere, which has had the wonderful asset that we have had in Glenda at the ACTF? Glenda's loyalty and commitment is beyond compare and for many people, she represents the heart and soul of the ACTF. I have loved working with her, and she has many skills (as well as a great sense of humour) that we will all miss greatly."
In true Glenda style, she doesn't want any fuss or fanfare made of her retirement.  And she promises that she will always be there if we need her. Which is just as well!