Kids' Sports Dramas Go Beyond the Scoreboard
---
Lily Pavlovic
20 Sep 2019
Live sports can be considered a centrepiece of Australian values, identity and culture. For Australian kids, an early love of sports encourages a healthy lifestyle, active community involvement and a positive mindset from childhood through to adulthood.
Local children's drama can inspire young people to immerse themselves in the world of sport.
Finding role models that fit
In many children's sporting dramas, the focus is not on the winning margin, but the individual's journey to fulfil their potential.
Teen comedy-drama Mustangs FC is a great example of this. Marnie's dream is to be like Australian international soccer player, Ellie Carpenter. Rather than just watching Marnie practice, the audience experiences her team's struggle without proper changing rooms for the girls, how off-field dramas with her friends impact her game, and the importance of coming together and trusting teammates to achieve a collective win.
The representation of Marnie's challenges, hopes, dreams, losses and achievements mirror the average Aussie kids' experience of sport. Games we see on live TV are almost always played by elite adult athletes. Series like Mustangs FC demonstrate that success isn't always instant, people develop skills at different paces, and that it's okay to lose sometimes.
In a Q&A with the Mustangs FC cast, Ashleigh Marshall (who plays Liv in the series) says to develop resilience, build empathy and manage expectations, children need to 'see someone like them' experiencing the success and struggles of sport.
"I think seeing the struggle is important. In Mustangs FC, it's not easy to get a team together. We don't just say "we have a soccer team and we're going to win." The audience sees the struggle when our characters go door-to-door to get a team together. It's something that happens in real life. Hopefully scenes like this influence the audience to not give up easily," she says.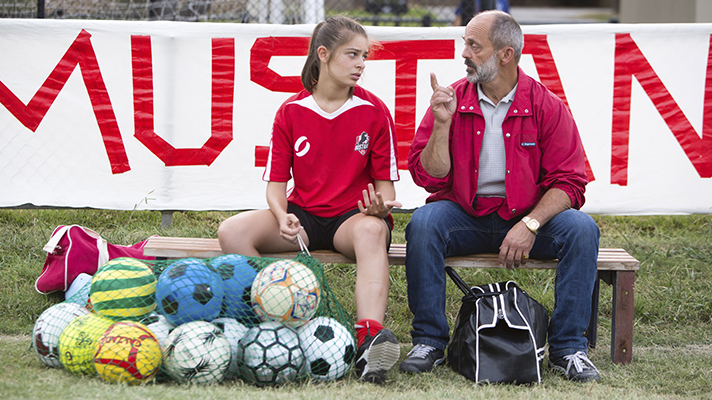 A 2009 study found Australian teenage girls are dropping out of sports at a young age due to a lack of role models. Another study found that "of all sport media's spectators, children are the most easily influenced. Unconsciously, children absorb the stereotyped images of female and male athletes portrayed by sports media."
While the portrayal of gender in sport is changing, children's drama bridges the gap between what we experience in real life and what we see on screen.
Creating opportunities to explore
Television is often the first step for children to explore sports which they may not have tried at school or home. In Ready For This, Levi pursues an AFL career and Zoe aspires to run Olympic track and field. In Hardball, the ultimate pursuit is to master the art of handball. Lockie Leonard considers himself to be the town's resident "surf rat", while Alex from Worst Year of My Life, Again! and the Mustangs FC team live and breathe soccer.
Dance Academy explores the world of professional dancing through the eyes of teenagers. You might not think of dance as "sport", but no series highlights the stark contrast between the beauty you might see at a live dance performance and the sheer physical grit and determination required of teen dancers (I will never forget the scene with Kat's mangled feet in Season 3). The series shows the elation that comes with pushing yourself to master a physical achievement, but also the pressures that can come with performing.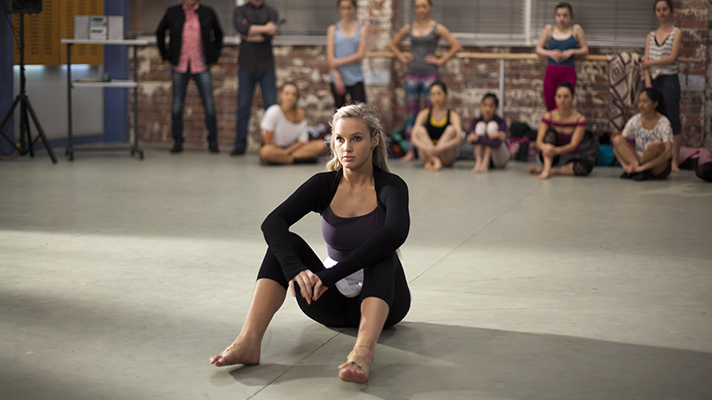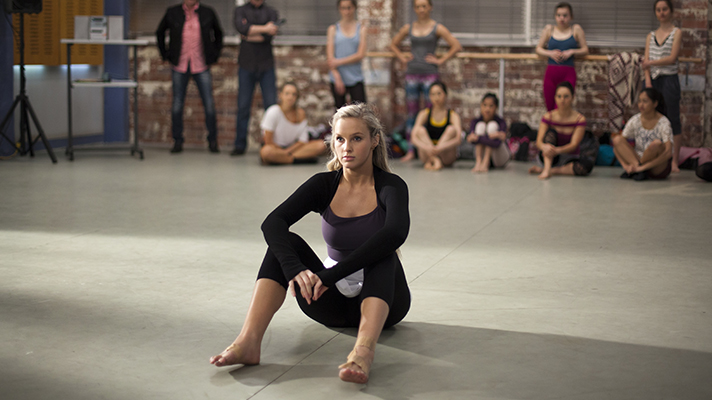 A 2000 Inquiry into the Effects of Television and Multimedia on Children and Families in Victoria noted the difference between watching general entertainment content and watching series that are educational for children.
"Studies have shown that the amount of time spent watching educational programs is positively related to the time children spent… in educational play activities. By contrast, there was an inverse relationship between such activities and time spent viewing general entertainment television. Hence the type of programming watched is of importance," the report noted.
As the report suggests, quality is the key to leaving a lasting impact on child audiences. Like Dance Academy, meaningful stories that truly reflect individuals' experiences resonate well with child audiences. Motivational dramas can inspire audiences to experience similar stories for themselves.
Sport as a cultural experience
An important part of growing up for children is to learn about community, culture and belonging. Children's experiences of sport can be nuanced and diverse; for some, sport can provide a gateway to fitting in with peers. For others, taking part in a sport could be a family legacy or a right of passage as part of an individual's cultural heritage.
Children's drama series, Hardball considers the societal and cultural motivations to pursuing a sport. In the series, mythological hero Māui is an important part of Mikey, Daddy, and Auntie's culture. Capitalising on the importance of Māui to the Mahaki family, Jerry creates a new version of Māui's story ⁠— the legend of 'Howie the Handball Hero' ⁠— to motivate Mikey to play handball competitively. "You see Mahaki, handball's in your blood," Jerry says. Jerry's tale spurs Mikey to cast aside his doubts and put the effort in to seek his full potential.
ABC Radio National presenter Paul Barclay says Australian identity and myth making frequently finds expression in sporting achievement.
"'Fair play', 'punching above our weight', 'having a go', 'triumph in the face of adversity', 'dignity in the face of defeat', 'sport as a social leveller': we like to see these as values that encapsulate who we are, both on, and off, the sporting field," he says.
Australian children's producers draw upon these values to explore a range of sporting stories. In Dance Academy, Tara Webster's tale is an underdog story of a country farm in outback Australia succeeding at the best dance school in Australia. In Mustangs FC, the team rise above their opponents to emerge as the season's victors. In Hardball, Mikey manages to shake his 'new kid' nerves to prove himself a handball legend.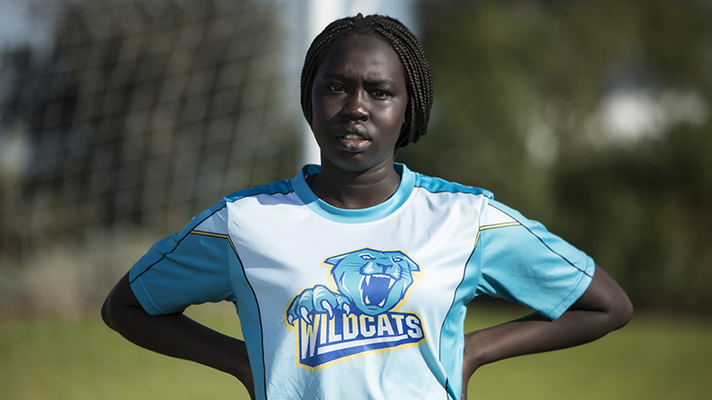 Inspirational stories can encourage children watching at home to emotionally invest in sport, connect with others like themselves and find a passion that fits their identity. Viewing others' sporting journeys – including trials, tribulations and achievements – can spark family discussions about values, goals and motivations, and may form the first step of forging a child's individual cultural identity.
It's always a positive experience to see new and diverse sporting stories in Australia's media, particularly for the children's audience. As the world moves forward giving weight to new sports and sportspeople, it's encouraging to see new children's content feature diverse sporting heroes. With more and more different and inspiring role models on screen, let's hope that every Aussie child can be impassioned to follow their sporting dreams.