Mortified: an Embarrassment of Riches!
---
Tim Hegarty
20 Aug 2018
One avid fan of the Australian live-action comedy series, Mortified, recently posted on social media: "I used to live for this show!"
It's clear that many others feel the same way, and not only in Australia, but worldwide.
Premiering on the Nine Network in Australia on 30 June 2006, Mortified has been on air, or available on an SVOD service somewhere in the world, continually ever since!
MORTIFIED IS BROADCASTED AROUND THE WORLD
In Australia, the series has had more than 600 individual screenings on television across the ABC, Channel Nine and ABCME. Internationally, there's no better example of a broadcaster or audiences' dedication to the show than in Sweden, where national public broadcaster SVT has continually licenced Mortified since its launch 12 years ago.
When recently asked what makes Mortified so popular with Swedish audiences, Mr Pontus Torpvret, Head of Children's at SVT, said:
"It's a combination of things, well written stories with laugh out loud humour and self-recognition in everyday life for the targeted audience. We can all relate to very awkward and embarrassing situations and can really appreciate that it's actually happening to someone else." Pontus also went on to say: "It's still a very popular title every time we show it. You can tell a quality show from the fact that it stands the test of time."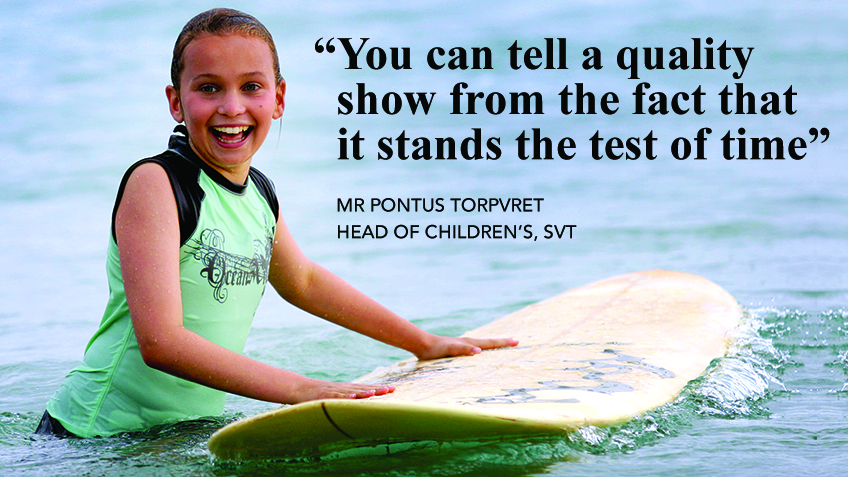 Mortified has proven to not only be popular with kids, but with adults in the industry as well, evident via the multitude of awards the series won soon after its launch, including a Prix Jeunesse Award, an AFI Award (now AACTA Awards), a Hugo Television Award (Chicago International Film Festival), a New York Festival Award and many more.
THE AWARD-WINNING SERIES IS POPULAR AT HOME AND OVERSEAS
Since 2006, Mortified has been broadcast in over 190 territories worldwide in numerous languages, and right now is still under licence and screening on linear TV and SVOD platforms in 149 territories. In addition to the local broadcasters, key licensees internationally have included: Disney, Netflix, KiKA, BBC, SVT, RTE, Cartoon Network, NRK – and many others.
According to an independent survey conducted in 2016, Australian children's television's top three most loved characters included Taylor Fry from Mortified, pipped at the post only by Round The Twist's Bronson and Linda Twist (in first and second place respectively).
MORTIFIED'S TAYLOR FRY NAMED ONE OF THE MOST-LOVED OZKIDSTV CHARACTERS
It certainly doesn't look as though Mortified's enduring appeal worldwide will be slowing down any time soon. And as it nears the lofty heights of global appeal set by the ACTF's evergreen series Round The Twist, it's good to know that kids around the world will be able to enjoy Mortified for many years to come.