Mustangs FC Kicks Goals for Gender Equality
---
Melody Wilkinson
8 Mar 2019
The 2019 Australian theme for International Women's Day is 'More Powerful Together', which encourages us to work together to promote equality no matter how you identify.
Gender and ethnically diverse casts shouldn't be an anomaly on Australian screens, but up until recently they have been.
Mustangs FC promotes understanding, openness, and change. The international praise it has received for presenting a realistic portrayal of issues faced by young women, makes it apparent that this is content rarely experienced on screen before.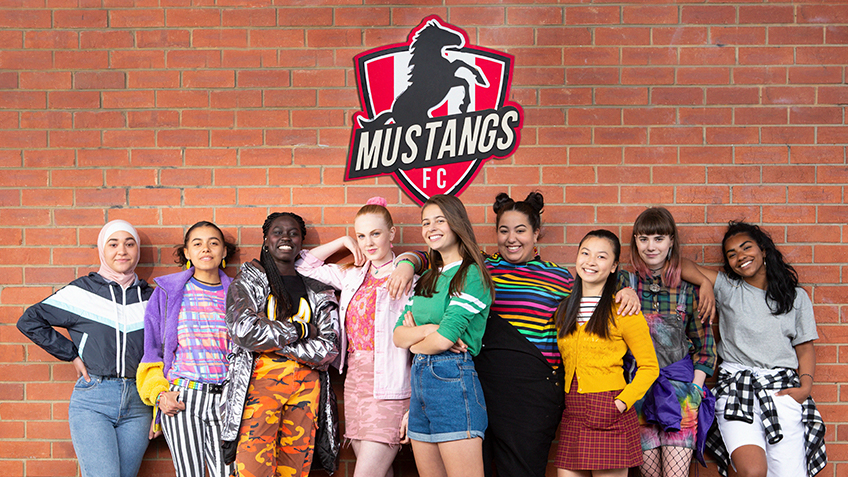 Produced by Amanda Higgs and Rachel Davis for Matchbox Pictures, the ABC's Mustangs FC communicates the experiences of female sport through the eyes of a diverse cast. The series follows the protagonist Marnie, played by Emmanuelle Mattana, who together with her friends juggles school, relationships, and identity issues, as well as the struggles and triumphs of being an all-girls multicultural football team.
Facing issues like having to share changing rooms, playing on sub-standard pitches, having no uniforms, not having a proper coach, and dealing with sexism daily are just some of the issues faced by the team.
Although fun, the show addresses many important issues faced by young women. It is socially and culturally relevant and boldly tackles issues that are underrepresented in today's media environment.
This honest portrayal earned it a Logie nomination in 2018 as well as AWGIE and ADG Awards, and been nominated for SPA, Logie and AACTA Awards. It has resonated with young people worldwide, becoming one of the ABC's most successful local productions in 2017. The audience response shows kids are interested in content that hero's honest representations, strong female characters and diversity in the media – and that we need more!
What makes Mustangs unique is that it blows the Bechdel test out of the water. Not only are the majority of speaking roles female, the characters depicted are written with well-rounded depth and development. In fact, more than 60% of the cast and crew for this comedy/drama series is female, with women taking the lead in the writing, directing, casting, cinematography, production design, costuming and editing process. The team's lived experience gives them the unique authority to communicate an authentic representation of young women growing up and facing challenges associated with gender inequality. Gender inclusivity is promoted both in front of and behind the camera.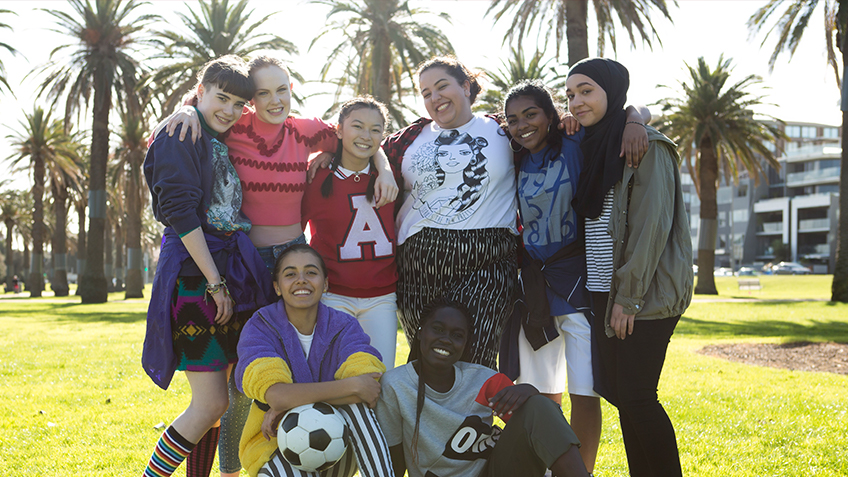 What's more, it focuses on stories audiences can relate to – stories about real young women as well as their friendships, challenges, and everyday triumphs. The second season builds off the issues addressed in the first by tackling issues like bullying, body image, sexuality, the anxieties around menstruation, and the frustrations of 'mansplaining'. These honest stories contrast the all too common portrayal of young women on television as either preoccupied with boys or in constant competition with their friends, which ultimately undermines the experiences of being a young woman in Australia. Instead the show empowers young women to work together for inclusivity – a theme that echoes that of this year's International Women's Day.
Mustangs FC stories highlight the real-life challenges faced by women in sport.  The show's protagonists want the same opportunities as boys their same age – but we see them grappling with challenges that mirror the experiences of professional women in sport, with less teams, opportunities, money, and all-round recognition than their male counterparts experience.
"A lot of the time with women sports people think its slower or less intense or that somehow women are less talented sportspeople and I think that's absolutely ridiculous and hopefully the Mustangs is showing that that isn't the case"
– Emmanuelle Mattana.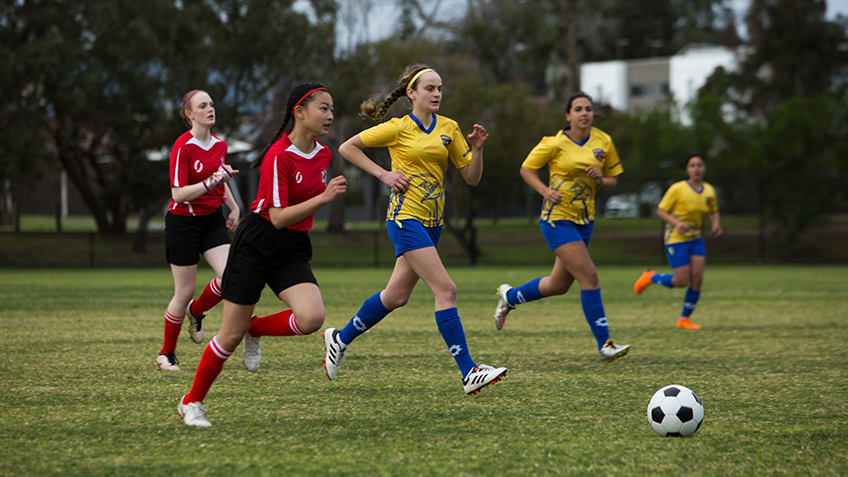 Released at a time when the Matildas were experiencing huge success and Women's AFL began gaining increased recognition and admiration from audiences, Mustangs FC is yet another way that young women are being encouraged to participate in competitive sports.
This Friday we should all reflect on how far we've come in terms of gender equality but also how far we still must go to ensure that our children grow up in a gender equal society. The media plays a crucial role in ensuring authentic representations of young women are being communicated to audiences, so they grow up recognizing and valuing these roles.
Mustangs FC is a great example of the positive impact that the media can have in representing the audience, encouraging equality and championing change.