Sculpting a National Cultural Plan – igniting a post-COVID economy for the arts
---
Emma Field
18 Nov 2021
Over the last two years, there aren't many – if any – industries in Australia which have suffered to the extent that the arts has.
The first blow came in the form of the devastating Black Summer bushfires in 2019-20, followed by the Covid-19 pandemic. These events led to mass cancellations of events and the closure of public venues and performance spaces. Film and television production, in many instances, ground to a halt. All this at a time when the community needed the arts more than ever before.
In August 2020, the Minister for Communications and the Arts, the Hon Paul Fletcher MP, asked the House of Representatives Standing Committee on Communications and the Arts to conduct an inquiry into the impact of Covid-19 and the Black Summer bushfire season on Australia's creative and cultural industries and institutions, and to consider the direct and indirect benefits of these industries. The Committee tabled its report – Sculpting A National Cultural Plan – in Parliament in October.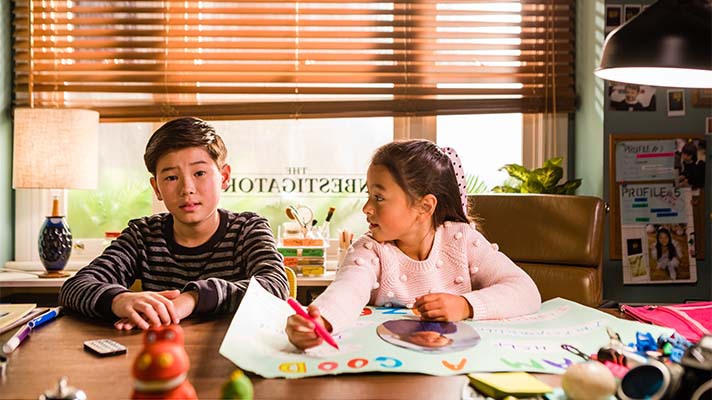 The inquiry was comprehensive and broad reaching, covering all kinds of artforms and making recommendations on everything from a new national gallery specialising in Indigenous Art, to music lessons for school children, to a minimum spend requirement on Australian content for streaming platforms.
The report seeks to develop a national cultural plan to help the arts industry recover, and to build a healthy, resilient and sustainable industry going forward. It acknowledges how important the arts are in bringing communities together and developing national identity, and how much we depend on our artists in good times and bad.
For the screen industry, the most significant recommendation was that the Commonwealth Government introduce legislation requiring streaming and subscription video on demand services to allocate at least 20 per cent of their local revenue on new Australian drama, documentary and children's commissions; and that within that 20 per cent, at least 20 per cent be reserved for children's content.
The Committee agreed that homegrown content is immensely valuable and important. When we watch Australian films or television series, hear Australian stories or see art that reflects our land and cultural experiences, we feel affirmed and acknowledged. This is particularly important for Australian children, and the report recognises and shines a light on the many and varied wonderful things about Australian kids' TV.
As stated in the report, "children's television in particular serves to validate the identity of Australian children, especially for marginalised groups". When Australian children see their lives reflected on screen, the characters and stories help them to imagine all the possibilities for someone who looks and sounds like them. In addition, the ability of children's television to allow a viewer to see experiences from different perspectives is linked to encouraging understanding and acceptance. The high-quality children's television programs produced in Australia have an impact that reaches far beyond economic value.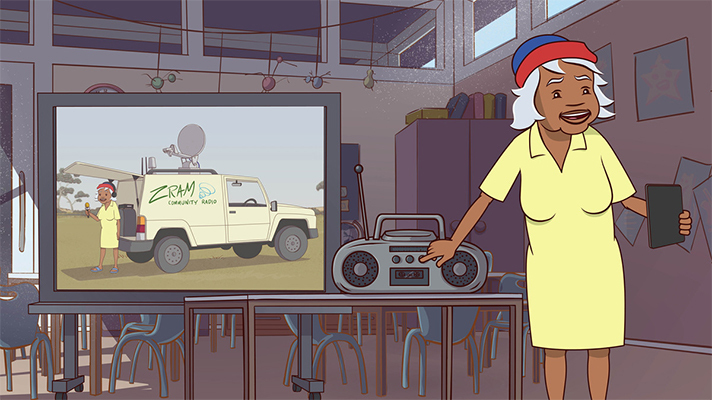 Little J and Big Cuz is an ACTF supported and distributed animated children's television show which aims to authentically represent Aboriginal and Torres Strait Islander cultures and peoples. Themes of Aboriginal identity and connection to country, traditional knowledge and cultural practices are interwoven with the dramatic and comedic narrative. The stories and themes are designed to inspire, inform and stimulate preschool and early school age Indigenous children, while demystifying Indigenous culture for non-Indigenous children.
An impact study of the program has found that, in addition to providing entertainment, it assists Indigenous children in their transition to school, celebrates and includes Indigenous cultures in learning environments, and recognises and supports strengths in learners alongside their emotional wellbeing.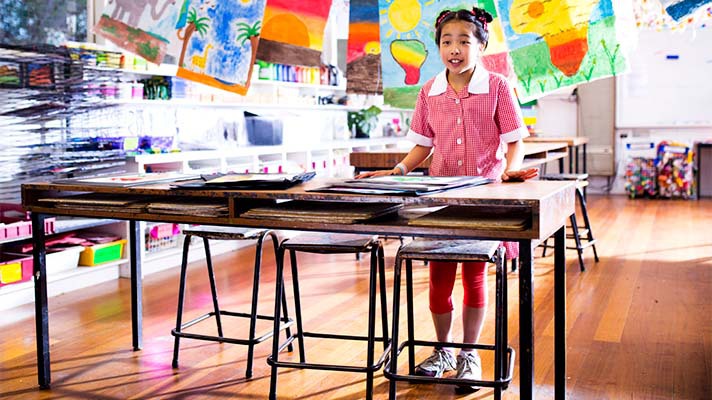 Australian children's television content is a strong global performer, with the ACTF distributing programs to 120 countries across the world. In addition to the economic benefits this brings, it allows people overseas to see the kinds of values Australia has and the kind of place it is. There are also many indirect economic benefits, with regional and remote filming locations experiencing an economic boost when productions take place, while Australian filming locations can be drivers of domestic and international tourism.
The report also acknowledged the Australian children's television sector's function as an employer, training ground and talent escalator for cast and crew. Actors including Nicole Kidman, Margot Robbie and Sean Keenan started their careers in Australian children's drama. Also highlighted in the report is the educational role of Australian children's content, with the ACTF providing resources for teachers to help students develop literacy and creative skills by engaging with storytelling.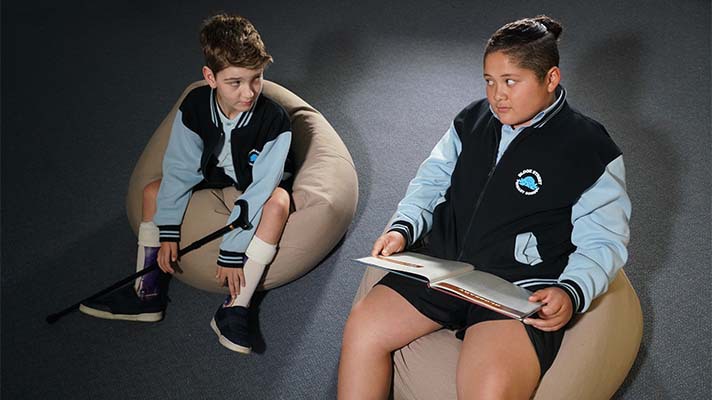 The Committee has done an extremely thorough job in its inquiry. Contained within the report are many practical, innovative and well thought out recommendations, such as an increased focus on digital literacy and a new cross-curriculum approach to education which would embed aspects of the arts into all school subjects.
We look forward to the official responses to the plan, and to watching Australia's creative and cultural industries "build back better" as we emerge from this incredibly challenging period.