Set a Watching Brief
---
Dr. Michael Carr-Gregg
3 Feb 2020
It's time to get new year routines established before school goes back, and many families are asking about screen time.
How much is too much? Should we establish some ground rules?
When I was a kid they told me I'd get "square eyes" if I watched too much TV.
We only had one TV though, and when Dad got home he took it over, so "too much TV" never happened.
Now every home is full of screens and devices, and so is the car, and a lot of children are carrying screens around in their pockets.
They're watching YouTube, they're on social media, they're gaming and they're watching TV content on all those screens.
The talk about "square eyes" has morphed into more credible concerns about obesity, lost time for active play and homework, addiction to devices and anti-social behaviour.
So, it seems like a good question – how much is too much?
Last year the World Health Organisation (WHO) offered up inflexible guidelines which were disputed by many experts and ignored by most families.
The recommendations were for no screen time at all for children under two, less than an hour a day for two year to five and less than two hours for five to 17 year olds. Lots of sleep and active play are vital for growing children.
We must make sure they get enough of both those things. But shielding children from screen time altogether or focussing only on the amount of time they spend on screens is a lost opportunity.
The American Academy of Pediatrics takes a more nuanced approach, and one that makes a lot of sense. They recognise that not all screen time is equal and talk about the context in which children are viewing and the quality of the content they are watching.
They recommend that families develop a media plan that takes into account the health, education and entertainment needs of each child, as well as the whole family.
They also recommend that when children are viewing it should be high quality content made especially for them, and point to the positive impact of co-viewing with your children when you can.
Parents have an important role to play in role modelling a positive approach to using screens, and assisting children to navigate the content that they watch.
In Australia, we're blessed with terrific quality content for children and my recommendation to parents is to engage with what your children are watching and make sure that it's quality content. Last year pre-schoolers and their families fell in love with Bluey – delighting in its familiar Brisbane setting and relatable stories which are tender and hilarious in equal measure.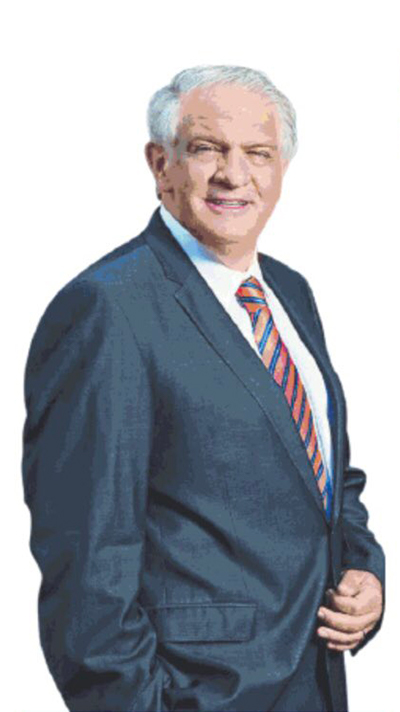 "Parents have an important role to play in role modelling a positive approach to using screens, and assisting children to navigate the content that they watch."

– Dr. Michael Carr-Gregg
If you've got primary school aged children, there's a lot of great new Australian content for them, too. Your kids might be inspired by the young detectives in The Inbestigators or the handball champions in Hardball.
These shows were developed with support from the Australian Children's Television Foundation (ACTF) and it shows. (Full disclosure – I'm on the Board of the ACTF).
The ACTF has been bringing Australian shows to Australian kids for 38 years – who can forget Round The Twist? The hallmark of all their shows is how inclusive and relatable they are – they're Australian, high quality, full of affirmative values and lots of fun.
Even if you're not watching everything with the kids, you can talk to them about what they're watching, why they like it and point them towards quality content that would suit their interests.
You don't let your kids run amok on the road, and neither should you on the internet.
So it's not just enough to set the clock for "screen time".
Make this an opportunity to develop discerning viewers and have fun with quality content, via your 2020 family media plan.
This article was originally published in The Daily Telegraph on January 29 2020 (sans header image: Erin Choy in Hardball). This article is licensed by Copyright Agency. You must not copy this work without permission.