Small Town, Big Production: How Pilbara Series Thalu was Made
---
Tyson Mowarin
9 Apr 2020
Shot in and around the tiny town of Roebourne in the Pilbara region of Western Australia, this live-action drama follows a group of Indigenous children who embark on a quest to save their Country from the threat of a mysterious dust cloud and its inhabitants, the Takers.
For co-producer and co-director, Tyson Mowarin, making Thalu was an experience in capturing the spirit of a small community for a national TV audience.
***
Thalu was a fantastic opportunity. By developing and shooting a drama series in Ngarluma Ngurra, we wanted to show that a small production company in the remote Pilbara of Western Australia could bring a whole lot of people together (both professional and first timers from the local community) to make something magical.
There was always going to be challenges, hard decisions and lessons to be learnt. But the series happened in a fun and collaborative way.
The idea of Thalu began with a workshop back in 2018 (originally named and inspired by Neomad), with young people and elders from Roebourne's community working with experienced writers. Together, their goal was to come up with story suggestions for a live-action series. Even from the very beginning, we had great support from the community.
When we moved to creating Thalu – and even before filming started – the logistics of bringing together a huge amount of people for a drama series was something new to our production company. For Weerianna Street Media, it was the biggest production we have tried and completed.
One of the important things for us was to give our kids the opportunity to star in the series. All seven lead actors in Thalu come from the local community. The kids had great support in an experienced guest cast who came in sometimes just for a day to work with them.
Of course, there were daily challenges – like bringing together untrained child actors to work alongside a full film crew. The remote locations for such a large crew was something we knew was going to be hard, but over eight weeks we worked through it all together – with a lot of care and small daily steps. It helped that we had plenty of support from the community.
One of the biggest challenges we had was finding locations close to town that were both visually stunning and easy to access for people and equipment. Luckily Ngarluma Ngurra is beautiful all year round, and there is more than enough variety when shooting multiple episodes – in some instances all in the same location. There were so many locations we wanted to showcase, from the old historic buildings out at Cossack to the white quartz hill (which is a real Thalu site for the centipede).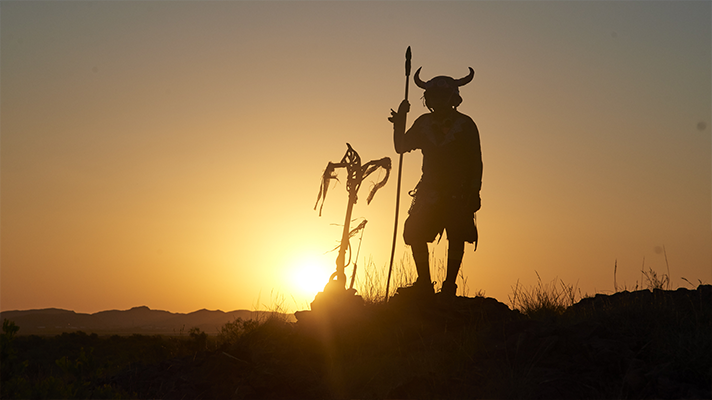 We didn't really have much trouble finding extras. A lot of people from the community wanted to support the production because they saw that the kids were leading the way. We even had a couple of extras who had worked on the original Neomad online comic from the workshops in 2018.
Seasoned guest actors helped guide the young cast through the process. The guest actors were supportive and brought something extra to the production, and the kids loved working beside all of them and learning from them.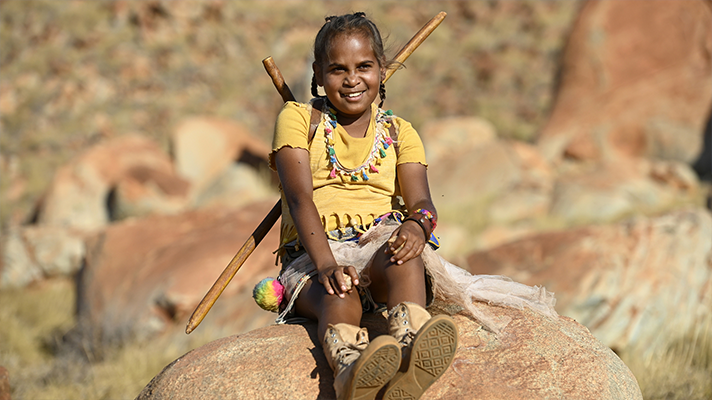 The making of Thalu brought people from all over Australia to Ngarluma Ngurra to work with the community as a team and make something we truly think is special. Thalu was created from the ground up in Roebourne: from the initial development workshop with the kids and community, to the casting, to all the locations and filming, the editing, and even the theme song was written, performed and recorded here. It just shows what can happen in a small town like Ngarluma Ngurra when everyone comes together.