The Inbestigators: Teaching Kids to Get Facts Right
---
Lily Pavlovic
3 Sep 2019
With fake, exaggerated and sponsored content proliferating online and appearing in our social feeds, media literacy is becoming increasingly important – particularly for young people. Without critical thinking knowledge and skills, children and teens cannot trust the media they consume.
Joanne Orlando, a researcher in Technology and Learning at Western Sydney University says: 'Growing up in a world of fake news doesn't have to be a heavy burden for kids. Rather, it requires extra support from adults to help them understand and navigate the digital world.'
This is where Australian TV producers, Gristmill step in. Producers Robyn Butler and Wayne Hope's (Little Lunch, Upper Middle Bogan) latest venture is The Inbestigators, a comedy/mystery series for children. While keeping audiences hooked through intrigue, comedy and action, this 'whodunnit' also provides critical thinking lessons for kids.
In The Inbestigators, a group of Year 5 children establish a detective agency to solve neighbourhood puzzles. From their office in a backyard granny flat, young sleuths Maudie, Ezra, Ava and Kyle walk children through the varied stages of problem solving to draw fact-based conclusions. Children can apply the critical thinking skills modelled in the series when navigating today's media landscape.
Observation and questioning
Aspiring Colombo, Maudie Miller, is one of The Inbestigators' key detectives. Focussed and inquisitive, Maudie listens to the facts of each case and meticulously records key information in her well-loved notebook. She then poses questions, clarifies information, and compares facts and opinions from a range of sources. Her continued success in solving problems highlights for viewers the benefits of attentiveness and curiosity.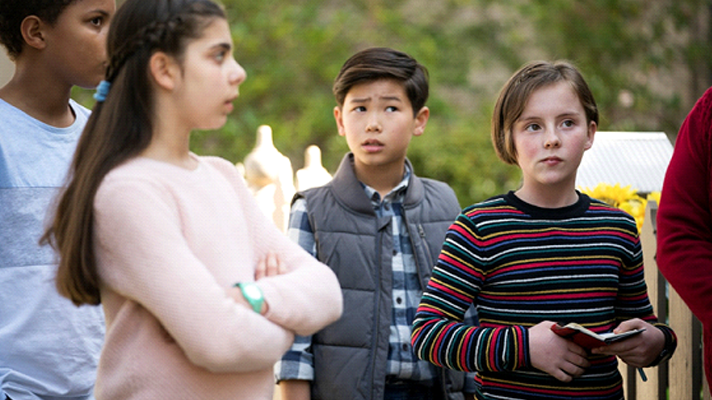 Maudie's approach to information can be applied to the media we consume each day. Julian Matthews, a Cognitive Neurology researcher at Monash University says we can resist fake news by 'thinking like a scientist' (or a detective, if you will).
'[Thinking like a scientist] involves adopting a questioning attitude that is motivated by curiosity and being aware of personal bias. We can strive to be more reflective in our open-mindedness by paying attention to the source of information and questioning our own knowledge', he says.
Connecting ideas and considering alternatives
As a genre, mystery encourages audiences to consider suspects and their motives, how evidence may be hidden or distorted, and whether there are inference gaps in the information provided. Gristmill's problem-solving series offers children the chance to learn these skills from an early age. As the young audience plays along with Maudie, Ezra, Ava and Kyle, they learn to investigate for themselves.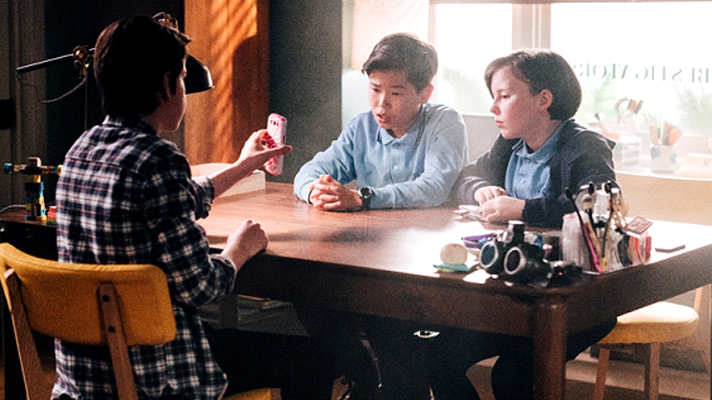 In 'Skills for the 21st Century: Teaching Higher Order Thinking', researcher Robyn Collins says there are several key skills children need to critically analyse information.
'The skills students need to be taught include: the ability to judge the credibility of a source; identify assumptions, generalisation and bias; identify connotation in language use; understand the purpose of a written or spoken text; identify the audience; and to make critical judgments about the relative effectiveness of various strategies used to meet the purpose of the text,' she says.
Using evidence to reach conclusions
In the series, the young sleuths question a range of suspects to verify facts, and they rely on multiple testimonies to conclude a case. Each witness provides a unique account of events, showing the value in pursuing varied perspectives and multiple sources of information.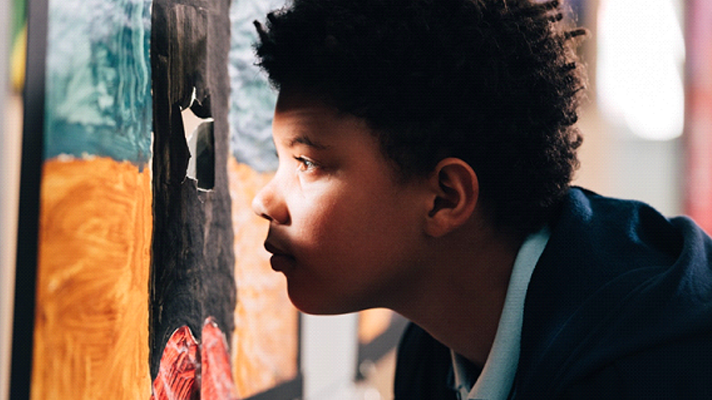 Like the Inbestigators themselves, 'Young Australians consume a lot of news regularly, from many different sources', says a 2017 survey report by Western Sydney University, QUT and Crinkling News. However, the survey found that 43% of children aren't certain they can tell a fake source from a real one.
Joanne Jacobs, a board member of Code Club Australia and a casual lecturer at the University of Sydney, says Australia needs more childhood education in this space.
'Children under the age of six don't distinguish between ads and fiction so the notion of real and fake news is quite a complex idea for children to grasp. But we need to focus on these complex issues, because critical thinking creates problem solvers,' she says.
The Inbestigators has sparked a generation of curious minds since its launch in 2019, and worked to develop children's critical thinking skills as they attempt to crack the case. Could this series be a missing piece in the media literacy puzzle?
The Inbestigators is a series from Gristmill, made with the support of Screen Australia and Film Victoria for ABC and Netflix. The Australian Children's Television Foundation distributes The Inbestigators worldwide.