Video on Demand Demands More
---
Tim Hegarty
22 Apr 2016
Observers of the television industry know that in April and October every year television broadcasters, producers, distributors, executives, and all those from associated industries, descend on Cannes from all over the globe to buy and sell screen content.
Those who are not quite industry observers confuse the event with the Cannes Film Festival and ask – "are you going to the Film Festival again? I thought that had already happened!"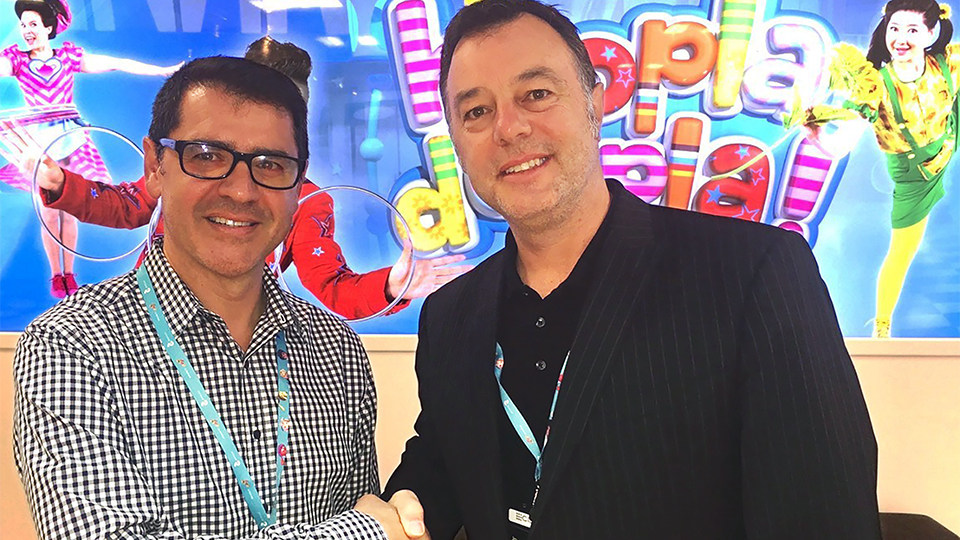 I'm one of two sales managers at the ACTF and have been travelling to the markets to sell our programs around the world for more than a decade. Over that time, the transformation of our industry has been remarkable.
Ten years ago people were talking about the possibilities of the Internet and SVOD (subscription video on demand) but the reality was much more simple. As a seller, we sold our programs to free-tv broadcasters for single territories, and to subscription broadcasters where there were sometimes multi territory deals. You had one or two real options in each territory and if you had both a pay-tv or a free-tv prospect, it was pretty simple to work out "windows" when each platform could screen your program exclusively.

It was always preferable to do deals with broadcasters and pay tv operators, because they had established audiences and paid proper licence fees for products. Internet start up companies approaching us for "internet rights" invariably wanted to have the rights to programs for nothing and to pay later based on "eye balls" or number of downloads. Pretty risky when you are representing high quality programs for Australian producers and have an obligation to them and the screen agencies that invest in their shows.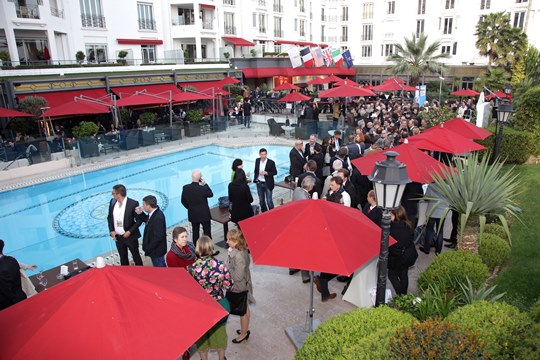 (Photo credit: Audio Network)
In 2016, however, nothing is simple and all that has changed.
Video On Demand has arrived.
At MIPTV, everyone was talking about Netflix, which has become a truly global juggernaut (excluding China, North Korea, Syria and Crimea) and its competitors at Amazon and elsewhere. And it seemed evident to me that the traditional linear broadcasters fear Netflix considerably more than Netflix fears them! At least that's the situation right now. Strains of "we must have exclusive VOD rights" could be heard bouncing off the Palais' walls all week.
Which leads me to this…rights holders have the upper hand, and arguably more "hand" than ever before. Which means if you've got the rights to a good show – and I mean a good show – then do yourself a favour and take the time to look at all the angles. Don't be in such a hurry to accept the first offer that comes along; especially one where you end up giving everything away. Yes it's easy to do – we've all done it – but what we should be doing in this brave new VOD world is giving those rights a good going over, line by online line, and carving, slicing and dicing them as best we can. You just might find there's more gold in them there hills than you would have thought.
So given the new complexities involved in navigating your way around the ever increasing suite of online rights, it's no surprise that several rights management software companies have magically emerged to help you simplify the whole process. They descended upon Cannes in April with their laptop presentations and promised that with a wave of your magic (and potentially expensive) wand you will instantly be able to see the outcome of all of your slicing and dicing, and most importantly instantly know where the gaps are.…it's magic!
And although the linear broadcasters are currently feeling the pinch (from all VOD directions) they're certainly not about to take it lying down. Apparent at MIPTV were the many strategy meetings that have obviously taken place behind closed doors at HQ, resulting in several kids broadcasters now having plans to launch (or re-launch) their own online streaming platforms to include not only content for "catch-up" viewing purposes, but content that will be exclusive to the platform. Content that may indeed never be seen on their linear channel/s. Does this seem like yet more opportunity for rights holders? Sounds like it to me!