What Critics are Saying about The Inbestigators
---
ACTF
12 Sep 2019
It's only been a few short months since Australian children's series The Inbestigators made its national debut on the ABC, and even less time since its launch on Netflix to the rest of the world. Already, this detective series for kids is receiving rave reviews.
The Inbestigators begins with Maudie, a ten-year-old puzzle prodigy, who solves a crime on her first day at school with her new classmates Ezra, Ava and Kyle. From day one, the future is obvious: the four children must form a detective agency together. Operating out of the granny flat in Ezra's backyard, this group of Grade Five kids solve one thorny school playground or neighbourhood mystery after another and become best friends in the process.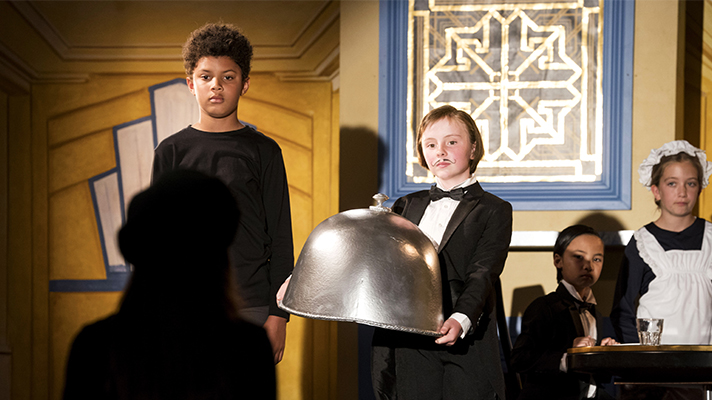 TV Tonight's David Knox says Benedict Cumberbatch's Sherlock has competition.
"At just 15 minutes per episode, The Inbestigators is fresh fun and very nearly the next best thing since Essie Davis gave up on Miss Fisher," he says.
Each Inbestigators episode contains an intriguing case to crack, as told by kids in a similar mockumentary style to Gristmill's previous children's series, Little Lunch. For viewer Jo Russell, The Inbestigators lives up to Little Lunch's legacy.
Viewer Dave Holloway has been co-watching The Inbestigators with his children. He says his whole family has 'absolutely loved' watching the series together.
Decider Magazine's Joel Keller (U.S.) says he's been surprised how funny the show is for adults, too.
"When we picked this cute Australian kids series to review, we thought we would smile at seeing these little kids solve crimes, or maybe even think the tiny Aussie-accented voices would be adorable. But what we didn't realize about The Inbestigators is just how clever it is.

It's got a sharp sense of humour with a lot of gentle snarkiness. The snarkiness is a signature of Aussie humour… it's such a pleasure that it made us more than chuckle on multiple occasions.

Our call is to stream it. The Inbestigators is a great show to watch with your kids so you can help them figure out the mysteries the show presents. But it's also funny enough to make you want to actually pay attention, as well," he says.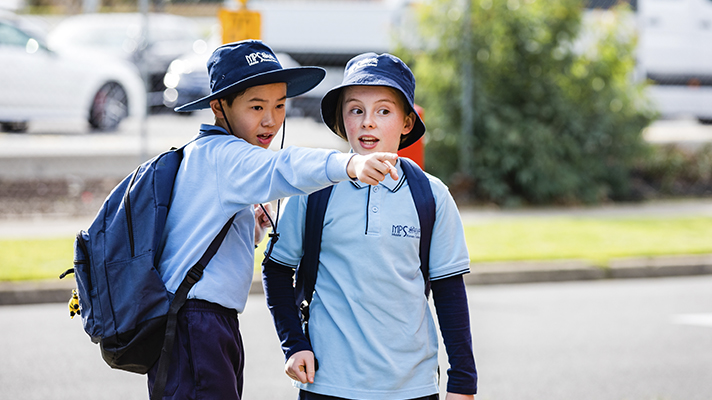 Ready Steady Cut (U.K.) considers the snappy pace, fun premise and energetic nature of the show a good fit for short attention spans.
"The various cases taken on by the Inbestigators are pitched just right as low-stakes and kid-friendly while being just complex enough that there's some fun to be had in figuring them out.

And of course, this being a kids' show, most of the clues amount to a life lesson of some kind; there are no deranged serial killers in The Inbestigators, only kids crying out for attention or struggling with some relatable issue. Here's a show that knows its audience well, how to entertain and subtly teach them… Tell your kids about it this weekend," says RSC writer, Jonathon Wilson.
Vodzilla (U.K.)'s Brendon Connelly says the well-crafted mysteries offer a chance for all ages to play detective at home."Tightly-woven plots give each story a sleek shape, but many of their beats also pack emotional resonance, or hit the audience hard on their funny bones. This is a crime show – albeit one with crimes at the cosiest, gentlest end of the scale – that makes it a priority to be tolerant and open-minded about how people make mistakes and find themselves doing wrong.
There's a lot to love in The Inbestigators… the show is nicely crafted, makes a lot of its modest budget and focuses all of its efforts on storytelling. Fully recommended", he says.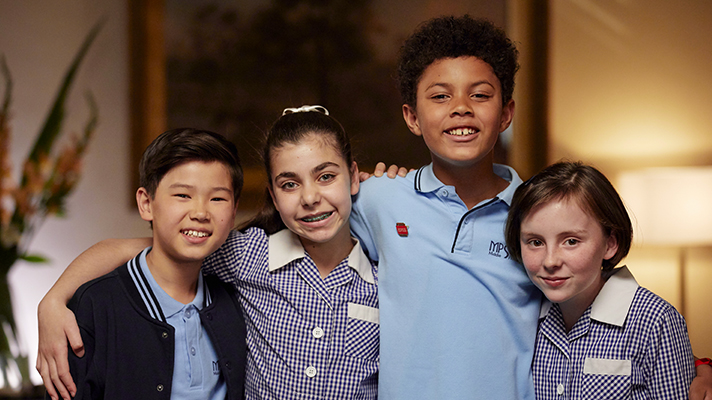 The Inbestigators can be streamed in Australia on ABC iView and on Netflix for the rest of the world. Australian teachers can download the series for their classroom from the ACTF's Education Shop.
The Inbestigators is a series from Gristmill, made with the support of Screen Australia and Film Victoria for ABC and Netflix. The Australian Children's Television Foundation distributes The Inbestigators worldwide.