Why Little J and Big Cuz's Cartoon Characters Feel 'Real'
---
Tony Thorne
28 Jan 2020
Little J and Big Cuz – Series 2 recording engineer Todd Shattock (left) with director Tony Thorne.
Directing and designing Little J & Big Cuz was a unique challenge and required a new approach to children's television. As an Indigenous person, the task of connecting with young Indigenous kids who had never seen themselves in a cartoon, was as daunting as it was immense.
Little J & Big Cuz is a cartoon series that captures the joy and excitement of Aboriginal children discovering their world. The show's creation is another step in the empowerment of Aboriginal people to represent their contemporary lives from their perspective. Little J & Big Cuz has a profound relevance beyond its Indigenous audience and has delighted children and indeed adults nationwide.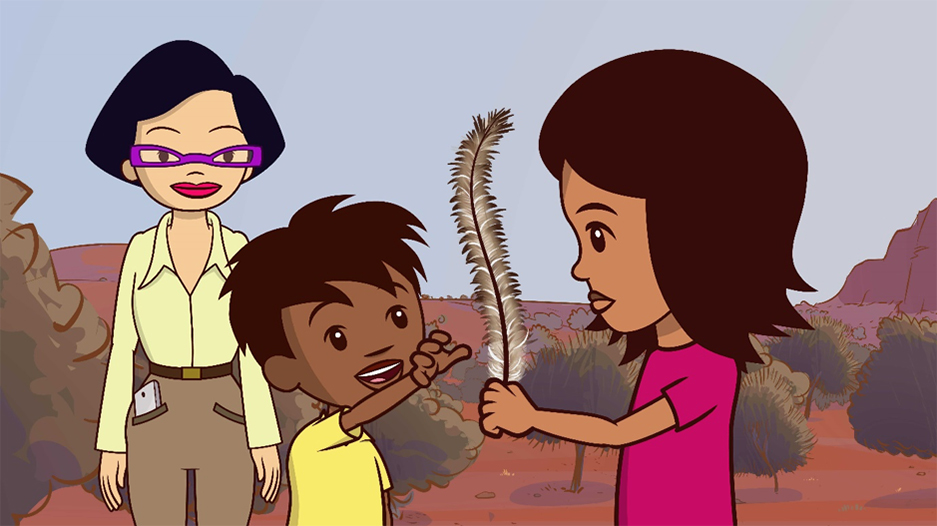 Aboriginal writers from across Australia sent our family of Nanna, Big Cuz, Little J and Old Dog on adventures through bush, saltwater, and desert country, as well as to school. It was my job to create this as a coherent cartoon world, both recognisable and magical in its broadness and diversity; a place of wonder in which school plays an integral part.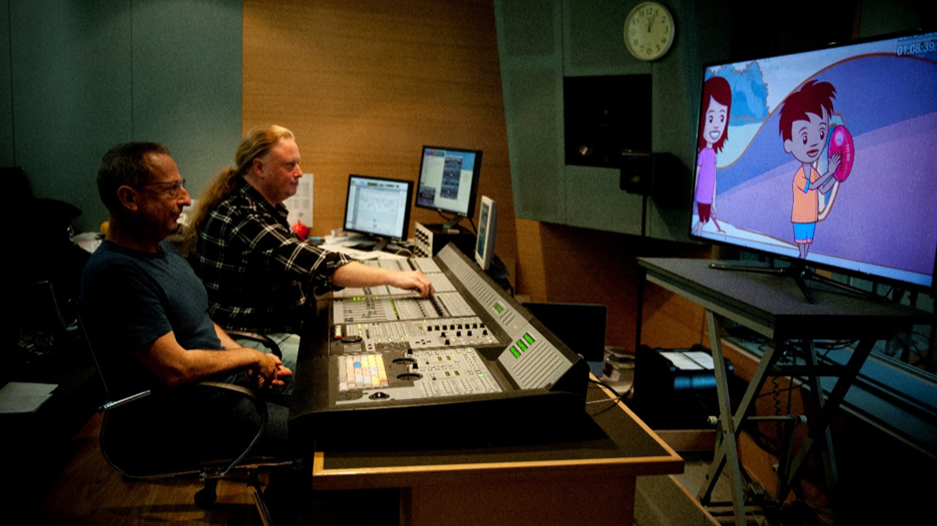 While there is a subtext in all episodes that school is a fun, welcoming and culturally sensitive place for Aboriginal children and their families, this was something never overplayed. My aim was foremost to make a show that entertained.
Attention to colour in the landscape was a crucial part of designing an Australian setting and for this I looked to artists like Albert Namatjira, aiming for the distinctive hues of this continent. The home and school environments had much Indigenous input to give a believable contemporary feel, and for detail in the landscapes native vegetation was always referenced. A design style including untextured colours with outlines and crucially, the use of shadows, became the look for the show. I aimed to make the large expanses and the intimate spaces, like the backyard, recognisable to all Aboriginal kids whether they live in a remote community, the suburb of a big city, or somewhere in between.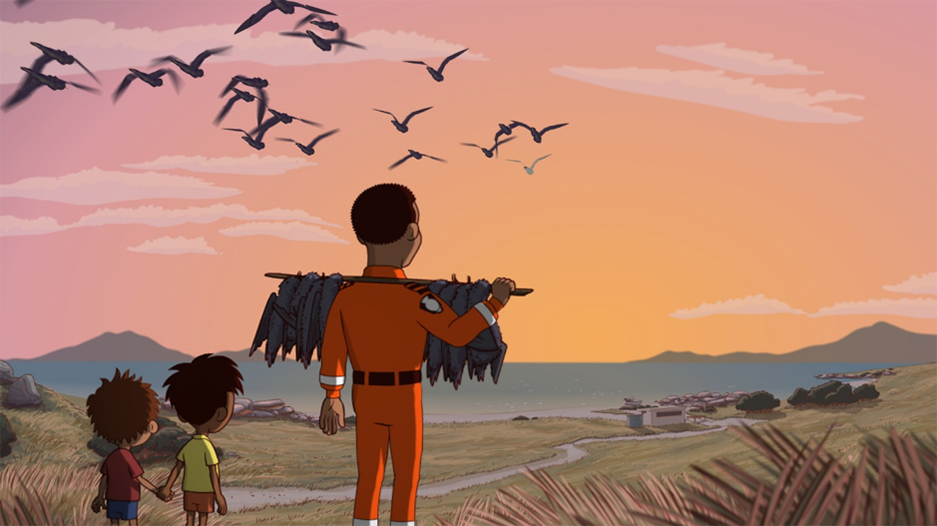 All this had to be underpinned by story, and this is where the fun begins for Little J and Big Cuz. Through challenges, conflicts, homework, many mistakes, and a bit of guidance from Nanna, Mick and Ms. Chen, our cousins discover their world.
Little J & Big Cuz has been made in two 13-episode series. It has been great to see how well Little J & Big Cuz has been received since the first series aired on NITV. We have been sent heartfelt letters from teachers, received strong affirmations of the show's importance through a study of the show's impact, and won a number of high-profile awards including the TV Week Logie for Most Outstanding Children's Program in 2018.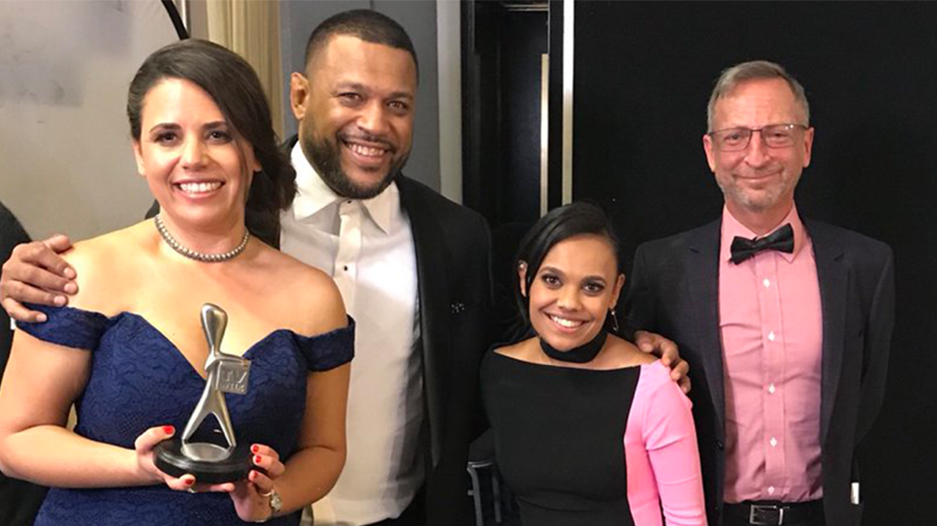 Although all this recognition is wonderful, and proves what we had long suspected – that a cartoon told from an Aboriginal child's perspective would have universal appeal – it's the way the show has been received in communities that is most gratifying, because it was for these children that Little J & Big Cuz was made. The show has been translated into a number of Indigenous languages and these translations have gone on to become significant teaching tools for preserving and restoring language.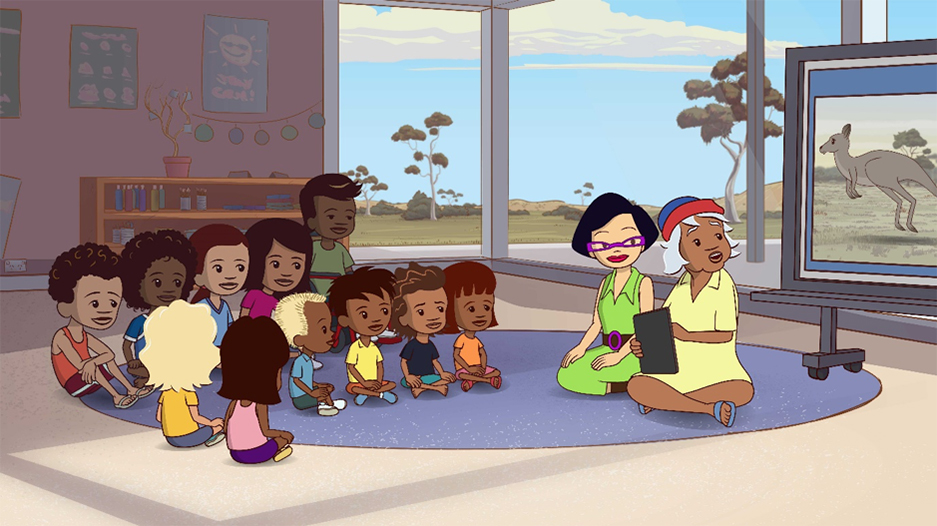 But it is the sense of inclusion that the show has brought that is its greatest achievement. It is humbling to think a child in a community in the Top End or Tasmania can look at Little J and Big Cuz, made only of a few curving lines moving across a screen, and recognise themselves.