ACTF Education 2020: A Year in Review
---
Peter Maggs
7 Dec 2020
One of our first eNews articles for the year in February was 'Dates for Your 2020 Planners'.  It flagged an upcoming webinar, a national teacher conference, a story writing competition for later in the year and scriptwriting workshops. Then the world changed for all of us…
Scheduled events, well-laid plans and set dates suddenly were thrown into disarray. Teachers taught from home. So did parents. Screens became classrooms. Kitchen tables became desks. Hotspots were needed. A quiet space was priceless. Friendships were digital.
The Unlisted Cast Webinar was eventually held over Zoom months later than originally planned, the ALEA National Conference was unfortunately cancelled, the My Place Story Writing Competition was brought forward to coincide with the first lockdown and the scriptwriting workshops with our partner ACMI were put on hold.
As teachers, parents and education departments looked for quality digital content for remote learning, the ACTF got very busy. Our Curriculum Officer, Janine Kelly, began curating bite-size curriculum activities and short clips from ACTF series to share via social media. A dedicated Home Learning section was added to the Education area of our website for teachers and parents.
It became very clear that resources had to be short, relevant, and engaging. As we all became 'Zoomed out', it was also clear that any online professional learning sessions had to be short, sharp, and targeted. Our 15-minute sessions were popular with busy teachers.
The My Place Story Writing Competition assumed far greater importance than we had ever imagined. Students were encouraged to write creatively about COVID-19 lockdown experiences. What shone through for the ACTF, our partnering organisation ALEA Victoria, and My Place author Nadia Wheatley, were the themes of resilience, kindness, empathy and the importance of family and friends.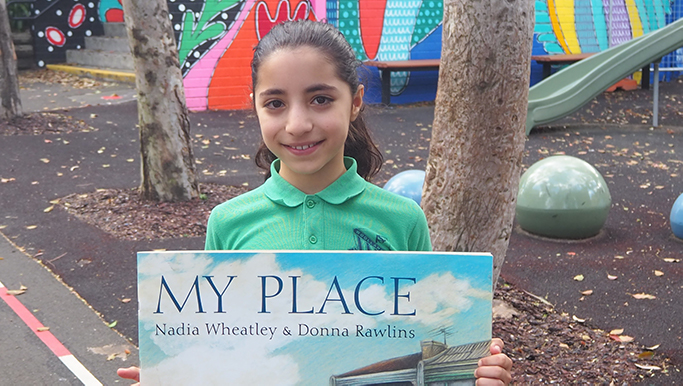 In this year's competition, we received 3,000 entries from children across Australia. These writers provided us with a window into how young people coped during the pandemic.
ACTF Education continued to provide teachers with freely available, high-quality curriculum resources throughout the year. This included teaching toolkits for The Inbestigators, A Field Guide to Being a 12-Year-Old Girl, The Unlisted, Rocky and Me and the First Day series. The Language of Belonging – Wadu Matyidi and Dance Academy Arts Education websites were also updated along the way.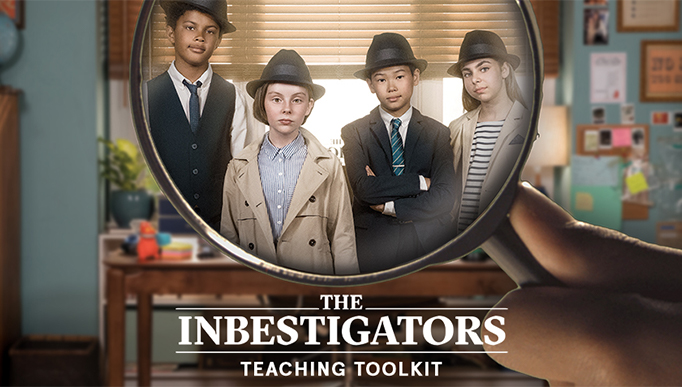 We also continued with our very popular student webinars that connected schools around the country with the My Place author Nadia Wheatley, the cast and creator of The Unlisted and the team behind Are You Tougher Than Your Ancestors?
2020 did not turn out the way any of us imagined at the start of the year. Whilst there was so much uncertainty, some things remained the same. Quality Australian stories for our children were highly valued, being 'connected' was vital and supporting each other through the tough times highlighted our collective resilience.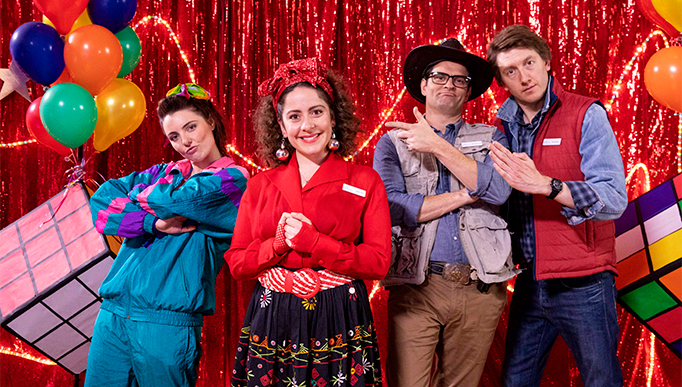 The ACTF Education Team looks forward to supporting you in 2021 with great new content, resources and learning opportunities.