ACTF Education: A Year in Review
---
Peter Maggs
10 Dec 2019
2019 was another great year for diverse new ACTF content, curriculum resources, professional development, student webinars and school participation in ACTF events and competitions.
New Content
Amongst the diverse range of new content made available to primary and secondary schools throughout 2019 were:
This award-winning series follows Mikey as he moves from New Zealand to Western Sydney and finds himself in the thick of the ultra-competitive, schoolyard game of handball. A series with lots of heart and humour, can Mikey go from zero to hero, in the quest to be the best in the west?
After Maudie, a ten-year-old puzzle prodigy, solves a crime on her first day at school with her new classmates Ezra, Ava and Kyle, the future is obvious: the four children must form a detective agency together. These funny and disparate kids from Grade Five solve one thorny school playground or neighbourhood mystery after another and become best friends in the process.
Twins Dru and Kal uncover a sinister society controlling the world's youth through implants. With the help of a group of underground vigilante kids – The Unlisted – the twins work to stop the society before it's too late.
To mark this year's International Day of People with Disability these three fictional short films share the experience of being a young person with a disability in Australia. They explore universal themes including independence, empowerment, and friendship through unique perspectives.
These funny and clever stories will challenge students to reflect on the experience of disability, and the importance of accessibility and inclusion.
Curriculum Resources
As part of the ACTF's ongoing commitment to providing teachers with high-quality resources mapped to the Australian Curriculum the ACTF released an extensive range of diverse curriculum resources for primary and secondary teachers. These included:

The First Day Teaching Toolkit is mapped to the Australian Curriculum. It explores themes relevant to the Year 6/7 transition, including values, identity, resilience, friendships, and inclusivity.
First Day (2017) follows main character Hannah as she finishes primary school and begins her secondary schooling. Hannah experiences all the excitement and fear associated with this transition, but her first day of high school is even more significant: it's the first day she will wear a girl's uniform to school and go by her chosen name, rather than the boy's name she was given at birth.
In Summer's Day, we see one Australian girl's awkward transition into a teenager. Summer's mother isn't around when she gets her first period, so she navigates becoming a woman, and her body image troubles, with the help of her best friend Mackenzie.
The free Summer's Day Teaching Toolkit explores the content and themes in Summer's Day, including menstruation, puberty and body image. It can be used as a standalone resource, or to complement a school's health education and puberty programs.
Set across the backdrop of colourful Western Sydney, Hardball traverses the highs and lows of pre-teen life. Themes of family, multiculturalism, and resilience – along with ethical dilemmas, Jerry's healthy respect for mathematics, and the problematic use of ICT by almost everyone – makes Hardball the perfect children's series to explore the General Capabilities through.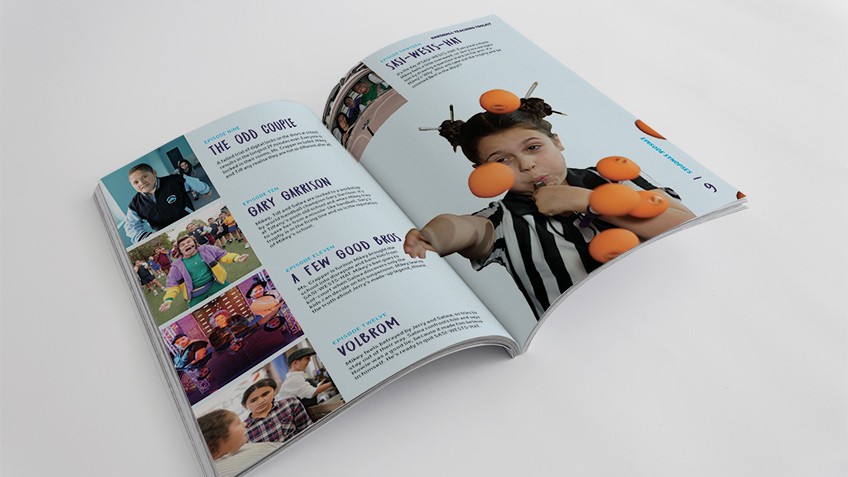 The Hardball Teaching Toolkit outlines three learning tasks for each of the Australian Curriculum's General Capabilities, all aimed at Years 3-6 students. All tasks also align with English content.
Student Webinars
Providing students and teachers with access to the creative talent behind our series and films is a high priority for the ACTF.
Upper primary and secondary students joined our First Day Q&A webinar in March with Julie Kalceff (director) and Evie MacDonald (actor) eager to learn more about this award-winning film. Evie and Julie responded to thoughtful student questions about topics including careers in the media, and the importance of diverse media representation.
Our popular Comedy Scriptwriting Workshops run in partnership with the Australian Centre for the Moving Image (ACMI) in August provided budding scriptwriters with the knowledge and expertise to develop their own comedy skits.
The Hardball Cast Q&A Webinar was held in August and cast members Semisi Cheekam (Mikey); Reannah Hamdan (Salwa); Logan Reberger (Jerry) and Erin Choy (Tiffany) answered questions from Years 3-6 students from around the country.
With reference to our Teacher Support Materials, participating schools formulated questions to ask the four young actors and forwarded these on. While developing student voice and agency, this process also shaped the content of the webinar, and gave insight into how Hardball is being used in classrooms across the country.
In our final webinar for the year in November inquisitive primary students from all over Australia had the chance to interview The Inbestigators cast Anna Cooke, Abby Bergman, Aston Droomer and Jamil Smyth-Secka in The Inbestigators Cast Webinar.
Schools from Queensland, New South Wales, South Australia and Victoria quizzed The Inbestigators cast about acting, their career aspirations and the skills needed to be a good investigator. With guidance from our Teacher Support Materials, participating schools formulated questions to ask the four young actors. While developing student voice and agency, this process also shaped the content of the webinar, and revealed the interests of the child audience.
Student Competitions
As short stories about 2019 My Place characters were submitted from schools around the country, the ACTF was given a unique window into the creativity, passions, concerns and diversity of the young writers.
The 2019 My Place Competition asked Year 3-6 students to tell the fictional story of a child living in the My Place neighbourhood in 2019.
With its ground-breaking blend of history and imaginative fiction written by Nadia Wheatley and illustrated by Donna Rawlins, My Place continues to inspire personal stories in primary classrooms. It also illustrated how the video clips and resources from the acclaimed My Place television series (available on the My Place for Teachers website) continue to be an embedded part of teacher practice in primary classrooms Australia-wide.
Many of the student stories touched on the universal themes of family, friendship, mental health, and adjusting to life in a new country, suburb or school. Contemporary issues such as sustainability, bullying, smart phone use, and refugee experiences were woven throughout many of the stories.
The 2019 Little Lunch App Competition illustrated clearly how students had spent time developing their Little Lunch stories, honing their iPad filming skills and rehearsing their performances for the camera. It was also clear that entries were a collaborative effort and reflected a good deal of thought put into developing strong narratives and characters.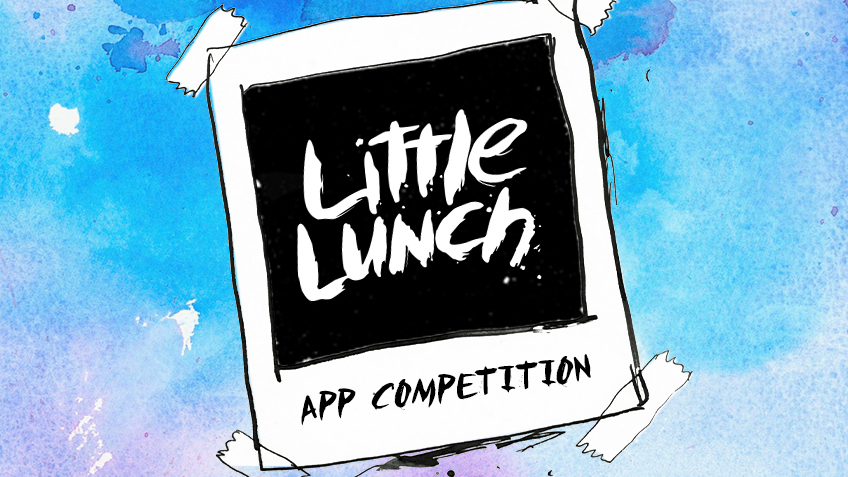 Heidi Arena (Mrs Gonsha in the Little Lunch TV Series) had the unenviable task of selecting the final winners from the impressive shortlist.
Heidi was again impressed by the work that had gone into script and character development, as well as the acting and filming skills.
Professional Development & Outreach
Ensuring teachers, academics, subject associations and pre-service teachers are aware of the breadth of ACTF education resources is an important part of the Education Teams role.
The ACTF attended and ran workshops at:
ALEA National Conference – Melbourne
WA Education Department – Perth
Education Queensland – Brisbane
ATOM Queensland State Conference – Gold Coast
We also ran a combination or virtual and face-to-face workshops for preservice teachers from:
Australian Catholic University – Melbourne
University of South Australia – Pre-Service Teacher Professional Learning
The ACTF is always looking for ways to support teachers, subject associations and pre-service teachers. Feel free to contact us if you would like to discuss how we could support you, your school or organisation.
On behalf of the ACTF Education Team I would like to wish everyone a happy and safe Christmas and a very prosperous New Year. Look out for some exciting announcements from the ACTF in 2020.