Are Legacy Broadcasters Digging Their Own Graves?
---
Jenny Buckland
16 Mar 2020
The Seven Network has announced that from 2021 it will stop meeting its children's television obligations, despite this being a breach of its licence. Seven also foreshadowed a halt in adult drama production. Channel Nine has said they might have to do the same.
The Networks argue that beyond what they spend on children's content, those shows also receive "millions of dollars from taxpayers" whilst attracting a mere few thousand viewers.
They are referring to the fact that children's television drama is able to access the same tax offset and direct investment from Screen Australia as adult drama, although broadcasters (whether commercial or public) pay a lot less for children's drama.
Meanwhile last weekend, the ACTF got pulled up on Twitter by someone who had just watched an episode of Mortified where a character had called out her Mum for breaking her diet. (Not good for kids to be talking about diets).
Fair enough.
Except that the show in question – Mortified – was commissioned by Channel 9 to meet its C Drama quota 16 years ago.
The disappointed tweeter appeared to think it was a current show.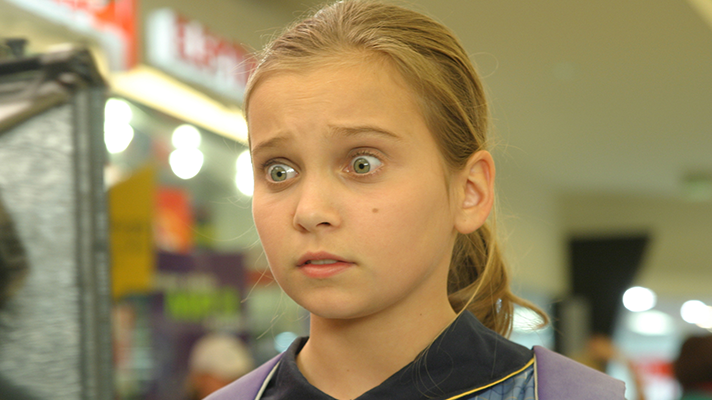 That's the flaw in the argument that children's dramas are a huge waste of money because they're "just being watched by a few thousand people". It assumes one first time audience.
Mortified was funded by the old Film Finance Corporation in 2004 and premiered on Channel 9 in June 2006. Channel 9 contributed 20% of the cost of production, for which it received six runs, although it repeated the show only twice. Foxtel's Disney Channel also ran the show three times. Afterwards the ABC acquired Mortified and has played it a staggering 21 times. It's also had a lot of time on iView, but hurry, because it's coming down on the 4th of April. In 15 years, Australian TV has given Mortified 27 runs, plus almost continuous "catch up" viewing.
No adult drama funded by the FFC in 2004 will have given the taxpayer a similar return, especially if the ROI is on-air exposure. The number of Australian kids that have seen Mortified across all those platforms over the years is impossible to calculate. Meanwhile, with sales into 120 countries, the show has continually been returning funds back to Australia, which we use to invest in new Australian kids shows.
The special thing about children's drama is that the audience is refreshed every few years and a new group of children are experiencing the show for the very first time.
But the way we watch television has changed beyond recognition in the 15 years since Mortified was produced.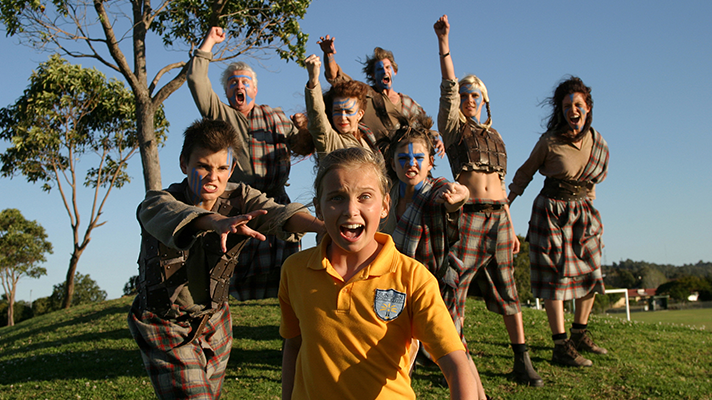 New platforms are competing for viewers, and as a result, audiences for all shows on free-to-air TV have declined. The kids shows have been moved to the digital channels, where the audiences are even smaller. Commercial broadcasters are paying much less for children's content than they did 15 years ago – pushing producers to make cheaper shows with ever more international partners.
Elsewhere, Australian children's television has been a proven success – the ABC's Bluey has amassed over 200 million plays on iView. It's obviously possible to attract a children's audience for quality local content with the right mindset. The commercial broadcasters' shareholders might like to ask the networks about their strategies for building future audiences, or wonder whether legacy media is just digging its own grave?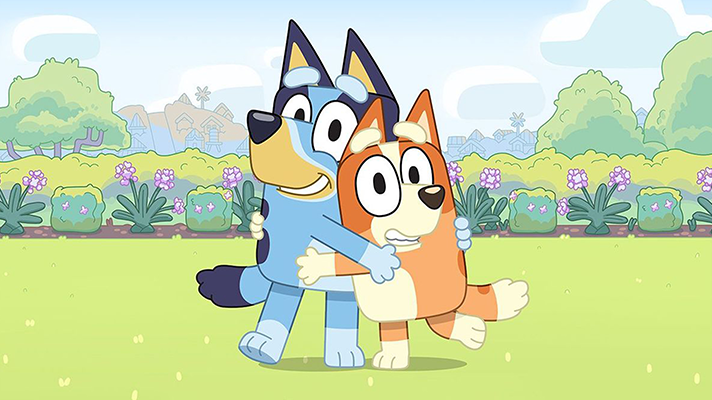 In the new "anywhere anytime" highly competitive on demand environment, television content has acquired a new prestige, where it's all about the content – you need to invest in compelling, quality content to draw audiences to your service.
The current rules were written in the analogue era, when no one imagined the choices we have today.
As the Minister, Paul Fletcher, has said, the regulations must be updated to "help content producers hold their own in the era of streaming services …. we should be talking about how we can go for growth – so that there are more Australian stories seen not just on Australian screens but around the world."
This is the right conversation to be having, and it's a conversation for all Australians.
Governments at all levels invest large amounts of money attracting international movies to shoot in Australia for the jobs and flow on economic impact they bring.
How much more do we value Australian content, and especially Australian content for children, which also creates jobs and economic activity during production, as well as selling brand Australia all over the world?
More importantly, Australian children's content provides everyone growing up in Australia with a shared cultural experience, which we probably take for granted.
In 2017 the licence fees the commercial broadcasters paid to the Commonwealth Government were abolished, with those same broadcasters arguing that this would assist them to invest more in Australian content.
What we need now is a constructive conversation and engagement with the possibilities, not stand over tactics that convey desperation and scant regard for Australian audiences.