Australian teen drama to co-view with your kids
---
Janine Kelly
19 Oct 2023
Adolescence is an important time for all young people to explore and establish their personal and social identities. Alongside these transitions, issues related to body image, mental health, risk-taking behaviours and relationships also tend to peak during middle to late adolescence.
"There's no magic formula to make these issues disappear – the only way to deal with them is to equip our children with the emotional resilience and practical strategies to tackle them when they appear," wrote child and adolescent psychologist Dr Michael Carr-Gregg in a past guest blog for the ACTF. For tweens and teens, co-viewing quality screen content that reflects the modern-day adolescent experience is one way to provide such support. Through stories crafted especially for this young audience – whose growing independence can see them become less communicative – screen content can open family conversations about complex topics.
In authentic portrayals of teens on screen, young people see characters navigating relatable issues: changes to their emotions, behaviours, identities, relationships, responsibilities, familial expectations, and more. Co-viewing this content opens opportunities for dialogue among families, enabling teens to consolidate their understandings, share their ideas and ask questions. It also gives parents an opportunity to express their reassurance and unconditional support, letting their children know they can turn to them in a time of crisis.
Parents, the following locally produced titles can prompt these important conversations with your tween or teen children.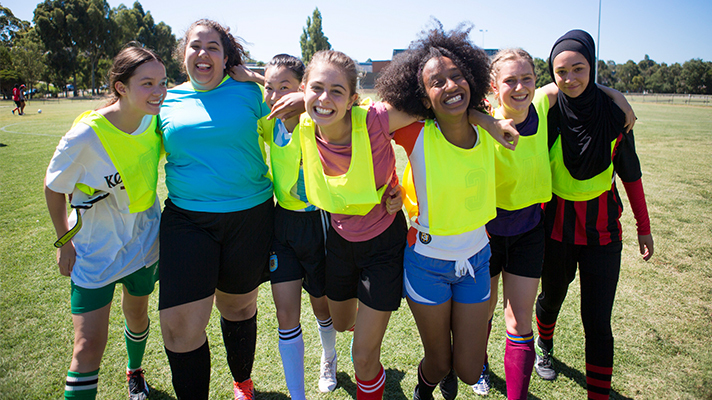 Mustangs FC (Episodes rated G and PG)
A comedy drama about a disparate group of girls who abandon the sidelines to start their local football club's first all-female team. Against the odds, they'll stand united and overcome any challenge the club, the boys or the opposition can throw at them, all while wrestling with what it means to be a girl today.
Parents can expect:
Mustangs FC is even more relevant for young sports fans and players in the wake of the Matildas' success in the 2023 FIFA Women's World Cup. Wryly narrated by Celia Pacquola, with supporting roles by Pia Miranda, Jacek Koman, and more, this series addresses changing relationships, body image, mental health and gender discrimination.
Available in the ACTF Shop.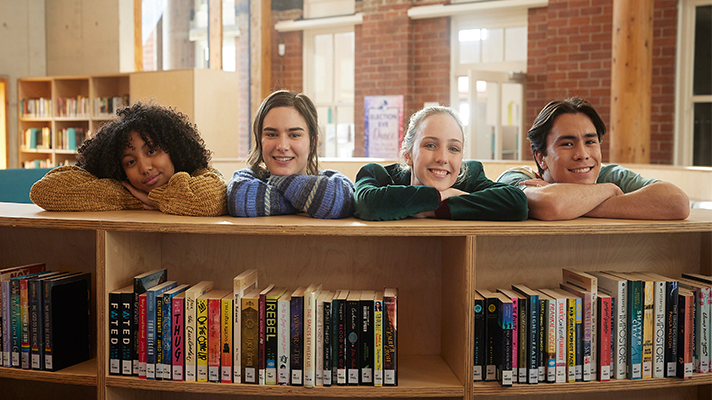 The PM's Daughter (Episodes rated G and PG)
Cat is like any other teenager, but with one difference – her mother is the new Prime Minister of Australia. Along with her new friends, Cat navigates life in the spotlight, while tracking down a hidden threat to her mum.
Parents can expect:
The PM's Daughter portrays diverse political views and explores topical issues including lowering the voting age and secession with wit, humour and snappy dialogue. It highlights student voice, agency and leadership, modelling how young people can take meaningful action on the issues that matter to them.
Watch it on ABC iview.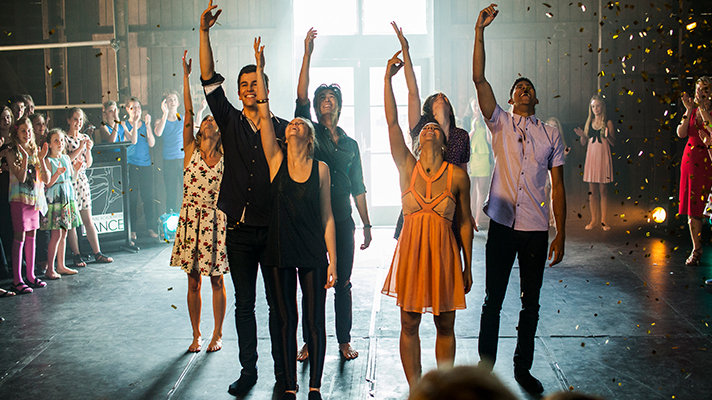 Dance Academy (Episodes rated G and PG)
When country girl Tara Webster makes it into the National Academy of Dance, she is sure her life is about to be spectacular. What Tara doesn't realise is how far behind she is in her training, and that there's a whole lot more to surviving the Academy than just dancing.
Parents can expect:
Along with depicting Tara's burgeoning independence, this classic series explores relationships, risk-taking behaviour, body image, anxiety and depression and disordered eating.
Watch it on ABC iview and Netflix.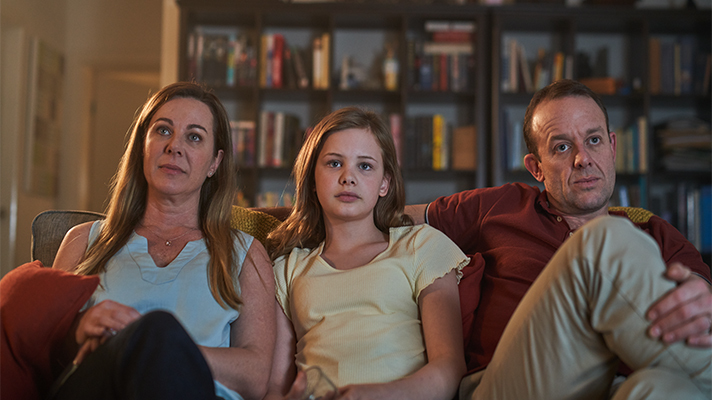 First Day (Series rated PG)
Series 1 of First Day tells the story of Hannah, a transgender girl starting high school. Hannah experiences all the excitement and fear associated with this transition, but her first day is even more significant: it's the first time she will wear a girl's uniform to school and go by her chosen name, rather than the boy's name she was given at birth. In the second series, Hannah finds herself in the race for Class Captain. When her run for the leadership exposes an underlying level of transphobia among her classmates, she starts a group for LGBTQIA+ students, but risks alienating her closest friends in the process.
Parents can expect:
Identity, gender diversity, changing relationships, bullying and how to stay true to yourself are some of the issues explored in this Emmy-winning series.
Watch it on ABC iview.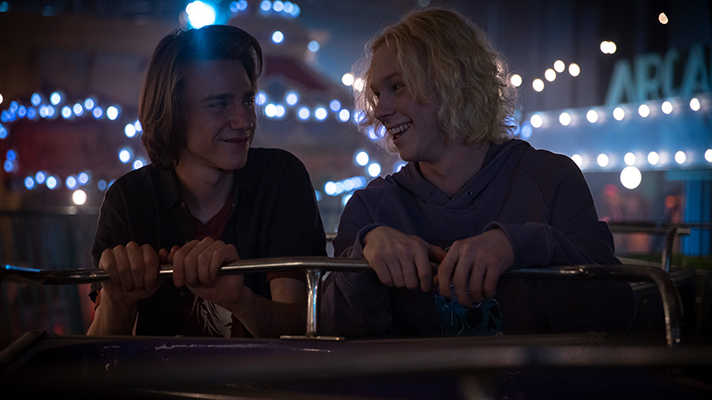 Crazy Fun Park (Series rated PG)
Over 10 half-hour episodes, this Logie-winning series tells the story of Chester, a teenage boy whose life is turned upside down following the death of his best friend Mapplethorpe at an abandoned theme park. Chester discovers that the soul of Mapplethorpe is very much still alive and kicking – so he returns night after night to hang out with his friend and the other undead kids who haunt the fun park.
Parents can expect:
This horror-comedy series balances childish pranks and gross-out scenes with a sensitive exploration of themes including death, grief, adolescence and friendship. Reflecting on the aims of the series, writer / director Nicholas Verso said: "We know it's healthy to talk about these things and we wanted to reflect the strong emotions authentically, and perhaps even offer our audience tools to explore and process difficult feelings themselves."
Watch it on ABC iview.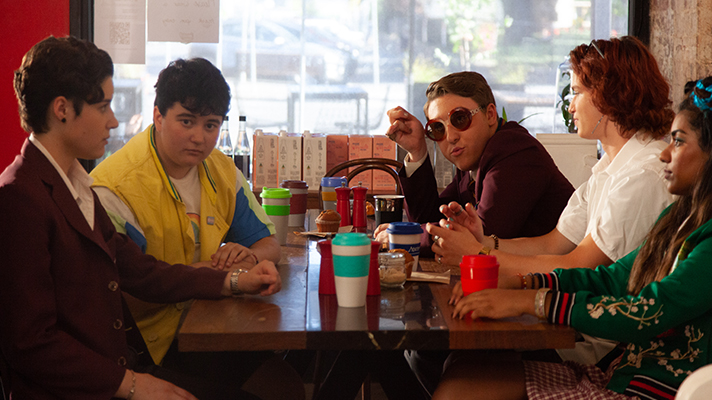 More Than This (Series rated M)
Aged 17 at the time, Australian actor Olivia Deeble began developing More Than This out of frustration at the lack of authentic on-screen teen stories. She collaborated with friends and peers to create a story that reflects the true contemporary Australian teenage experience. The story follows a group of teenagers as they navigate Year 12. The real, gritty and powerful series reflects the diversity of the suburban Australian public-school environment in terms of race, gender identity, sexual orientation and socioeconomic background.
Parents can expect:
More Than This explores many important issues facing Australian adolescents, including bullying, self-harm, substance use, disordered eating and online harm, while exploring a variety of parent-teen relationship dynamics.
Watch it on 10 play and Paramount+.