Bringing Screen Stories to Life
---
Janine Kelly
8 Sep 2020
ACTF webinars enable teachers and students Australia-wide to connect with industry professionals and expertise, regardless of their school's location. In our most recent video conference, students from around the country met The Unlisted creator Justine Flynn and cast members Miah Madden, Ved Rao and Vrund Rao.
In The Unlisted, twins Dru and Kal Sharma (Vrund Rao and Ved Rao) uncover a sinister society controlling the world's youth through implants. With the help of a group of underground vigilante kids called The Unlisted (including Miah Madden's character, Kymara) the twins work to stop the society before it's too late.
Speaking about her inspiration for the The Unlisted, showrunner Justine Flynn told our young audience that the seed was planted when she was a student herself: 'I have had this show as a concept for over 20 years. It had been brewing and I'd had different thought processes at different times about it,' explained Justine. 'I had dreamt of being in the tunnels for a long time, and it was from a book I read in Year 8. It was about a young girl who would hide in the tunnels. I had always wondered about those tunnels and so over the years, I would ask about those tunnels. When I found out that we could actually film there, and I saw these kids running in these sooty disgusting tunnels, and were making it look like the train was going right past them, I remember thinking this was a fantastic moment as a creative.' Recounting this journey, Justine encouraged students to 'never give up on a concept'.
The Unlisted is the first Australian children's drama series to feature a Hindu Indian Australian family, and it has been celebrated for its depiction of the Sharma family. The ACTF asked Justine about the work that goes into authentically representing culture on screen. Justine explained that she made a conscious effort not to write on the series, as it was based on a culture that was not her own. Rather, the cultural authenticity was embedded by Head Writer Mithila Gupta and other writers in the team.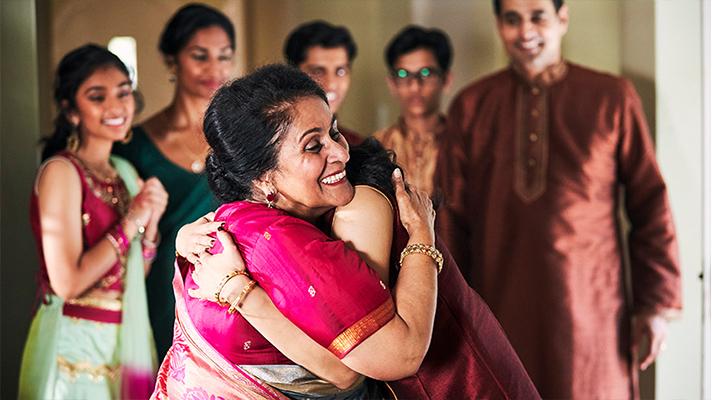 'Within the series, we had a fulltime Indian chef who came on and did all the beautiful cooking so that was authentic. We had an Indian director who came on board, and Neil Sharma who directed an episode and was in the writers' room. We had people in the costume department. We had a beautiful associate producer with an Indian background. These people developed the infrastructure and the beautiful nuance that came from the story. They were the lead on those details. If you're going to choose the group you're going to embrace, then you absolutely have to dive deep into that and allow that to be led by people of that background. It was done beautifully on this project.'
Asked why it is key for all Australian children to see their stories on screen, cast member Miah Madden drew on personal experience. 'Growing up, I didn't get many Indigenous role models until I started acting and watching shows like My Place that had so much diversity. I think it's really important to see people that look like us on screens so that we know that this is a pathway we can choose. Australia is so diverse; I think it's so integral that we make sure we reflect that on our screens.'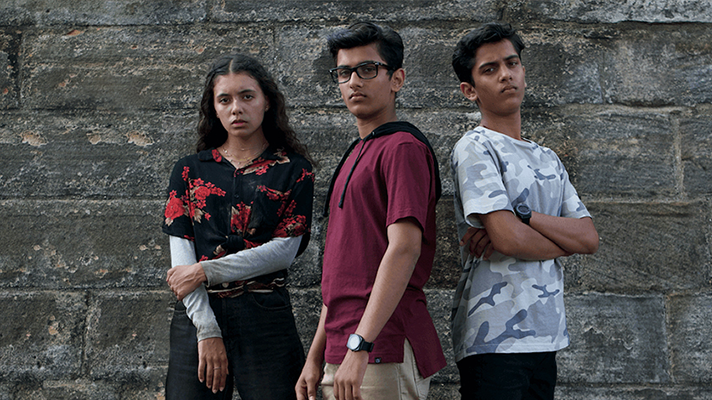 Screen stories serve as a mirror, reflecting our own lives, but they also provide a window onto others' experiences of the world. Vrund Rao touched on this concept, saying that, 'Australia is a very multicultural place. [The Unlisted] gives a different perspective of different cultures around the world to the audience.'
Also speaking on diverse representation, Ved agreed that television programs play an important role. 'Knowing different cultures and ethnicities helps the young audience [understand] that everyone has a different story and that it should be respected,' he said.
Learning more about media careers from industry professionals is always a highlight for students attending ACTF video conferences. On this occasion, participants had the opportunity to hear about the many roles of a showrunner.
'From a showrunning perspective, I generated the concept, I ran the writers' rooms and did the scene plotting and process with the writers in the room. I come up with the story, I create the story, and then I put together a team and we work out the best way to tell that story,' explained Justine. 'I did direct some episodes, but my role as a showrunner is to see that every little part of the puzzle is in keeping with the vision that I have. How it should look, how it should feel, working with casting, working with the costume department, working with the camera department, working with our setup director, working with every single person involved to make sure we are all on the same page. TV is a team sport. You are basically celebrating everyone's different expertise, but also making sure that we are delivering a particular style of show. That's what a showrunner does effectively.' Summing up, Justine said that showrunning is 'pretty easy to do when you have such a great team'.
Casting and acting are paramount in bringing any screen story to life. Reflecting on strategies they used in The Unlisted and other projects, actors Miah, Ved and Vrund passed on practical advice to aspiring young actors in the audience.
Miah's tips included: 'Look up your favourite scene and play it in a way that you would want it to be shown on TV. Film yourself doing it and be your own critic. That's what I do before I send off any auditions. I film myself doing it, watch it back and say, "OK, if I was a really hard judge right now, how would I mark this?" You take your own feedback.'
She also emphasised the importance of memorising lines. 'To help with memorisation, not only did I memorise my lines, but I memorised the other characters' lines in the script so that I would know when my lines were coming up. I would know what they were going to say, so I could do reactions, I could do little stage directions in between. Working on your memory is really going to help.'
Ved encouraged young actors to prepare well and work on time management, as 'there is a very limited time that you have to film a certain amount of scenes in.'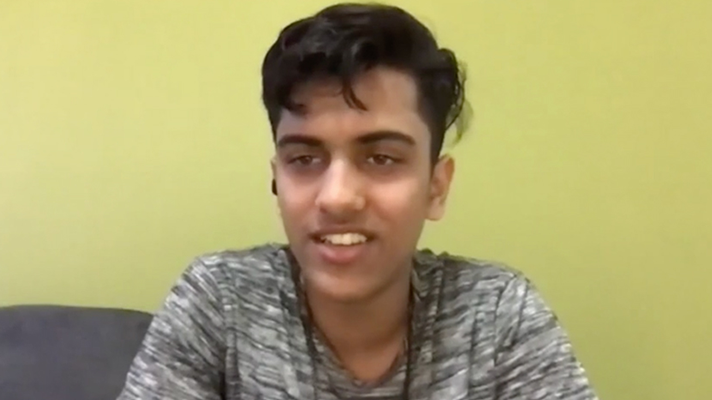 Passing on advice from series drama coach Ed Wightman, Vrund advised: 'If you don't get into a particular role, don't be sad and don't think that you're bad at acting and just give up. It's probably because you're not suitable for that role. There's always a role for everyone out there, you just have to find that right one.'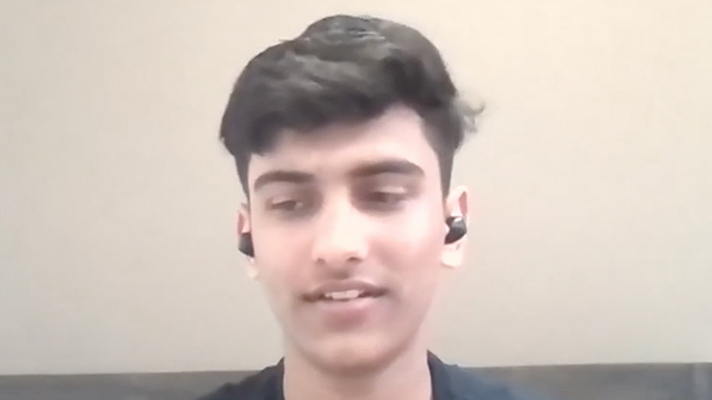 Justine said that observing and understanding people – developing emotional intelligence – is key for actors, directors and writers. 'It requires a lot of emotional intelligence to act beautifully because you are understanding the impact on a character of a particular storyline. To act sad, and to deliver that beautifully, does require a level of understanding of humanity and understanding how people will react. If you want to be a writer, for example, start observing people: you observe the way people walk, the way they talk, their gestures. With directing, you want to make sure that you are showing story from the perspective of the character that you're delivering on at the time. It might be the way you angle the camera, it might be the way that you set up the shot and move the camera in close to grab that emotional intensity from them. It's about delivering the emotion at that moment and how you best can convey that to the audience. Start observing the people around you.'
In advice that no doubt had teachers and parents silently cheering, Justine also emphasised the value of reading. 'Reading is a great way to understand acting, to understand story. And from a writers' perspective, reading is one of the best things that you can do. And from a directing perspective, because your imagination is visualising all of those stories. I know your teachers tell you to read, and I know you may not feel confident at reading, and it might be something that you struggle with. But the more you do it, the better you'll get, and it will help you in every aspect of entertainment if that's an area that you decide to move into.'
And in a final message for students, particularly those in Victoria who are learning remotely, Justine revisited the notion of never giving up on your own story concepts. 'In all of you, there is a story that you haven't written yet. When you get 10 minutes, get paper and pen, sit down and just write. Use your imagination, use this time. That story might start now but it might end up being something fantastic down the track.'
We so enjoyed the opportunity to learn about storytelling on screen from Justine, Miah, Ved and Vrund, and positive feedback from schools assures us that participating students felt the same. The Unlisted Creator and Cast Q&A webinar is now available to view on the ACTF YouTube channel.
Teachers wanting to use this exciting series in the classroom are encouraged to download the free The Unlisted Teaching Toolkit for teaching and learning ideas. The resource supports teachers in exploring themes in the series, and is a perfect inclusion for Media Arts units on representations of people, culture and society, personal and social identity, diversity, family and abuse of power.