Children's TV in the Big, Wide World
---
Holly Tosi
22 Sep 2016
There are times when Netflix knows exactly what you want and can't imagine life without it. Then there are times when it exhausts you with choice. In 2014 on a cold British night, in a beloved British beach town called Brighton, some friends and I were becoming exasperated by Netflix's audacious library of options. If we didn't pick something to watch in the next five minutes we were cactus. House of Cards? No. Orange Is The New Black? No. Bojack Horseman? No, we've seen them all too many times! We were almost ready for an early night.
Then we found exactly what we needed.
Episode after episode, five 20 something's who all grew up in vastly different homes were enchanted by one of Australia's greatest TV exports. It was especially special for me. I had been living in England two years, smiling in solitude when my top quotes from home like "Tell him he's dreaming" fell on clueless ears. There weren't a lot of Australian films that I felt my international contemporaries would appreciate. I wasn't sure if they'd 'get' them. But
Round The
Twist
is exceptional; it's the universal kids' TV show of the '90s. Sharing it with people who had grown up 20,000km away from me was a special treat. It was as if they'd finally admitted that Marmite is inferior to Vegemite.
It was amazing to me that those friends I made in England were still laughing at this weird Aussie children's show like it was 1992. (It was amazing to me that they knew of an Aussie show that wasn't Neighbours or Home and Away.) It made me a bit proud. They'd heard of Kath & Kim and even liked We Can Be Heroes and Summer Heights High but aside from that, Australian TV was irrelevant. Blue Heelers, The Secret Life Of Us, Seachange – sadly, these local favourites didn't ring any bells overseas.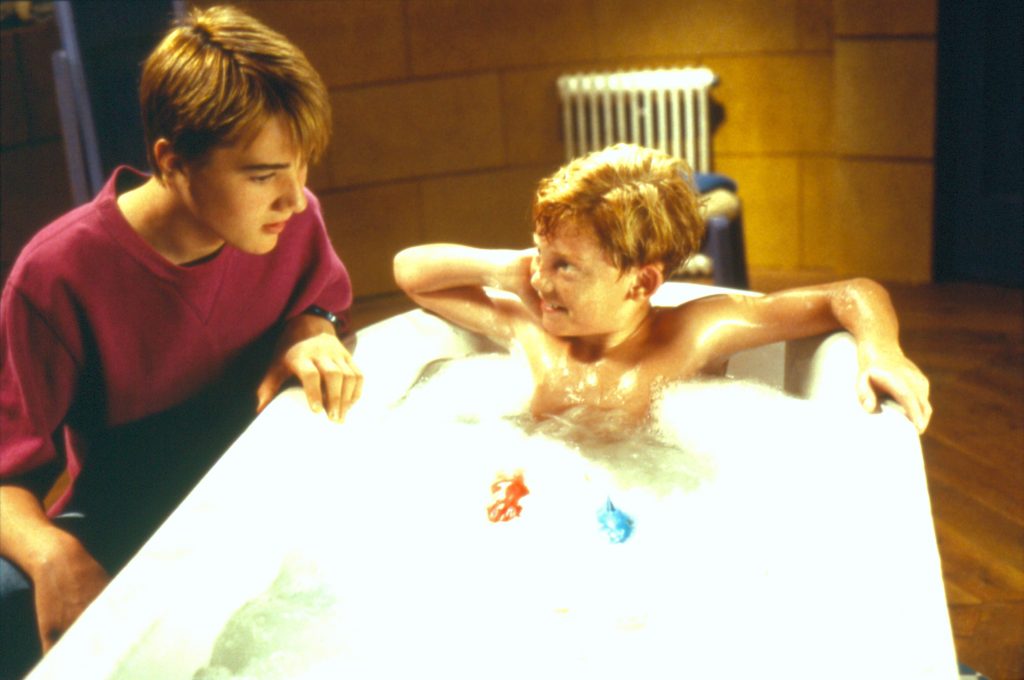 I was once on a bus in Romania, teetering through the mountainside deep in eery Transylvania on my way to Dracula's House (Real name: Bran Castle) when the tour guide found out I was the only Aussie on the bus. Her lovely face lit up as she said "Oh, oh Australia! You make the mermaid show." (Real name: H2O: Just Add Water.) My Kiwi pals smiled at me and I couldn't help laughing at the odds of this. I had finished working on the H2O spin off, Mako: Island of Secrets just a few months before and knew 'the mermaid show' very, very well. But why in Romania, where the streets are cobblestoned, the language is 1,700 years old and witchcraft is a taxable profession, were a 32 year old and I bonding over this particular TV show? Why was that what we had in common? And why was I so happy that she enjoyed it? The mermaid show was the reason she wanted to move to Australia!
I hadn't realised that children's TV loves to travel more than I do. Lockie Leonard has screened in 124 territories, Mortified has screened in 154 and the first two seasons of Dance Academy screened in as many as 180. I love the idea that kids around the world are getting to know Australia thanks to these shows and that they enjoy them as much as I do.
A group of Dance Academy fans from Mexico recognise the Australian cast in New York City.
Like so many other millennials I do love travelling and experiencing different cultures. But sharing these shows with new foreign friends made me realise why I adore Aussie TV so much.
I love our curvy Aussie accents when we say things like "Far out" and "Fair dinkum!" I like the dusty bush landscapes and I'm proud as punch of our always idyllic beaches. I like watching old shows where 12 year olds hang out at milk bars drinking Big M's and eating sausage rolls because I still love drinking Big M's and eating sausage rolls..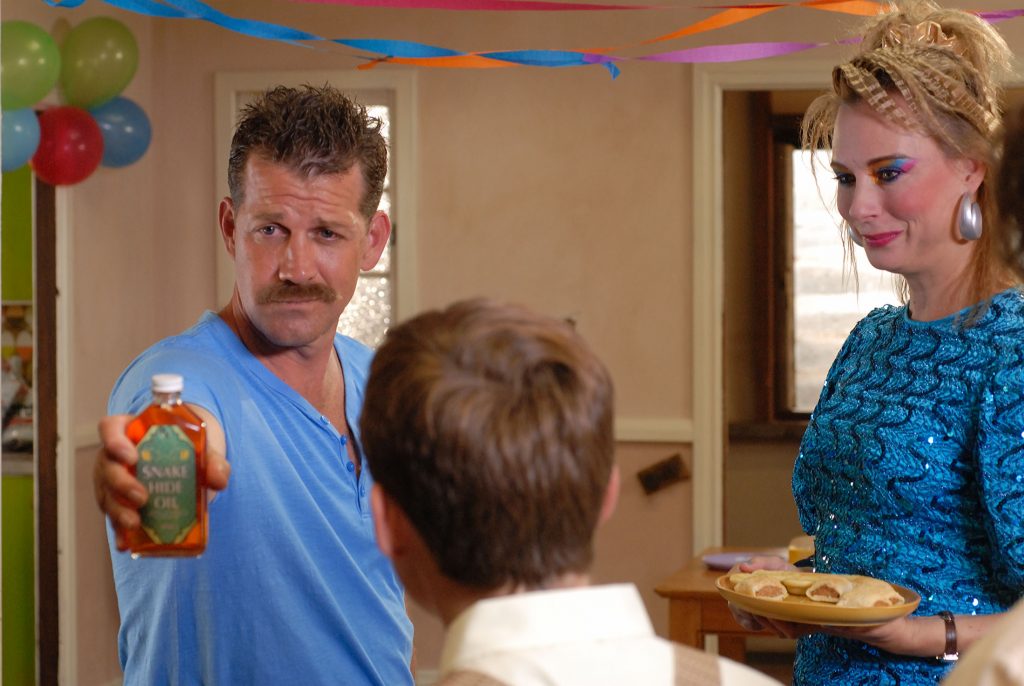 We took in a LOT of TV when we were kids. But the ones we remember best and grin about the most now are the ones that were Ours; Feral TV, Lift Off, Noah & Saskia, Ship To Shore, The Wayne Manifesto, Johnson and Friends, and good old Blinky Bill. Why? They feel like home.