Contributing to the Early Years Strategy Consultation
---
Janine Kelly
10 Aug 2023
How can we best support the education, wellbeing and development of Australia's children? The ACTF recently joined representatives from a broad range of organisations to consider this question and provide recommendations which will inform the Australian Government's forthcoming Early Years Strategy.
Recognising how critical the early years are for children's development and continued success over their lifetime, the Early Years Strategy aims to identify and deliver the best possible outcomes for Australian children through a more integrated, holistic approach. The Hon Amanda Rishworth MP, Minister for Social Services, and the Hon Dr Anne Aly MP, Minister for Early Childhood Education and Minister for Youth, are leading the development of the Strategy in collaboration with other responsible Ministers.
The ACTF was fortunate to have the opportunity to contribute to a recent consultation roundtable focussed on the language and literacy development of our nation's children. It was inspiring to hear from diverse organisations working in our field and others. In this discussion, the ACTF spoke to the growing presence of screen content in the lives of young children and their families, and the positive impacts that quality local content can provide in this developmental window.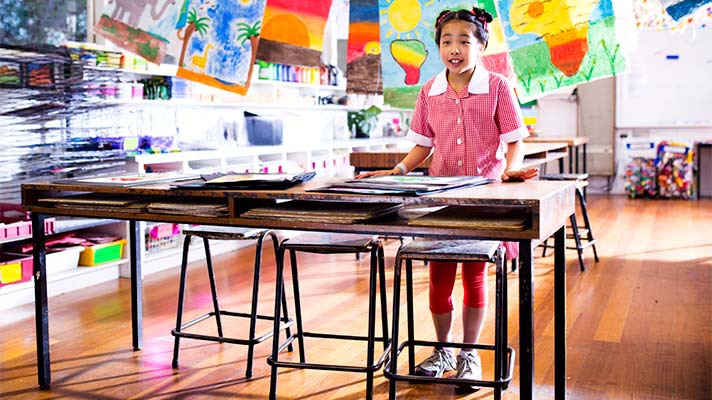 Representative children's screen content serves as both a mirror and a window for young audiences. The stories that children see on television can reflect and affirm their own experiences of the world, and can also provide a glimpse into the diverse lives and perspectives of others.
Locally produced content – which seeks to genuinely reflect contemporary Australian life – helps children to build their personal and shared identities during their early years. It also fosters a sense of belonging, develops children's understanding of diversity among individuals, families and communities, and amplifies the voices of marginalised groups in our nation.
Screen content developed especially for young Australian children also acknowledges that childhood experiences occur within the context of families and our wider society. Beyond the personal and interpersonal skills highlighted above, locally produced children's content is also a vehicle for teaching and reinforcing socially and culturally relevant life skills and knowledge in a range of settings.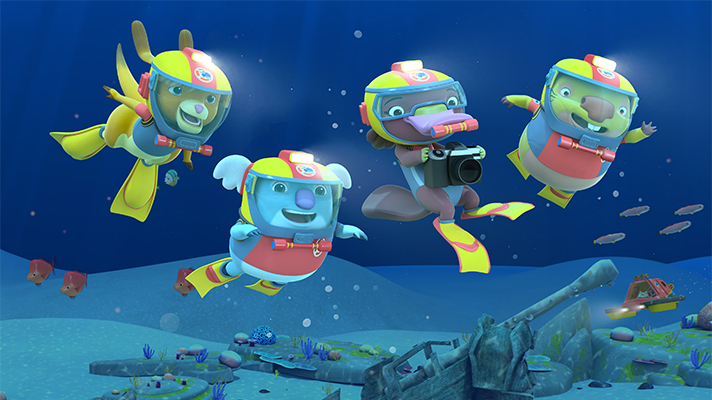 For example, the pre-school animation series Kangaroo Beach highlights the importance of water safety awareness and education for Australian children and caregivers. The show centres on four lifeguard cadets who, under the guidance of experiences lifeguards, gain foundational water safety skills that will help keep themselves and others safe all summer. While early years children are the target audience for this series, its health and safety messages are also transmitted to family members who co-view the program with children.
When shared in early years education settings, locally produced screen stories extend children's existing knowledge and language skills and enable educators to address curriculum requirements. In the Early Years Learning Framework for Australia, texts are positioned as a way of exploring and valuing diverse perspectives, languages and cultural backgrounds.
For young children in their schooling years, printed and screen texts are used in the Australian Curriculum to introduce diverse perspectives, develop children's intercultural awareness, and build their capacity to identify and challenge stereotypes. These understandings are documented in the Foundation level curricula for English, Critical and Creative Thinking, Personal and Social Capability, Ethical Understanding and Intercultural Understanding.
Whether co-viewed with families at home or shared as part of an early years learning program, quality, locally produced screen content plays a powerful role in young children's development – for their identity, sense of belonging, language skills and literacy.
The potential positive impact and value of Australian screen stories for early years children
is profound. In underlining the meaningful role that this content plays in young children's development, the ACTF advocates for its recognition and inclusion in the Early Years Strategy.
Read the ACTF's Response to the Early Years Strategy Discussion Paper here.