Dance Academy Webinar: Inspiring Students to 'Dream Big'
---
Peter Maggs
22 Mar 2017
It doesn't matter where you live in Australia the sense of excitement in the lead-up to the release of the Dance Academy movie is palpable. Joanna Werner (Producer) and Alicia Banit (Cast member) experienced this first hand with students from around the country as part of a live webinar they held at the ACTF.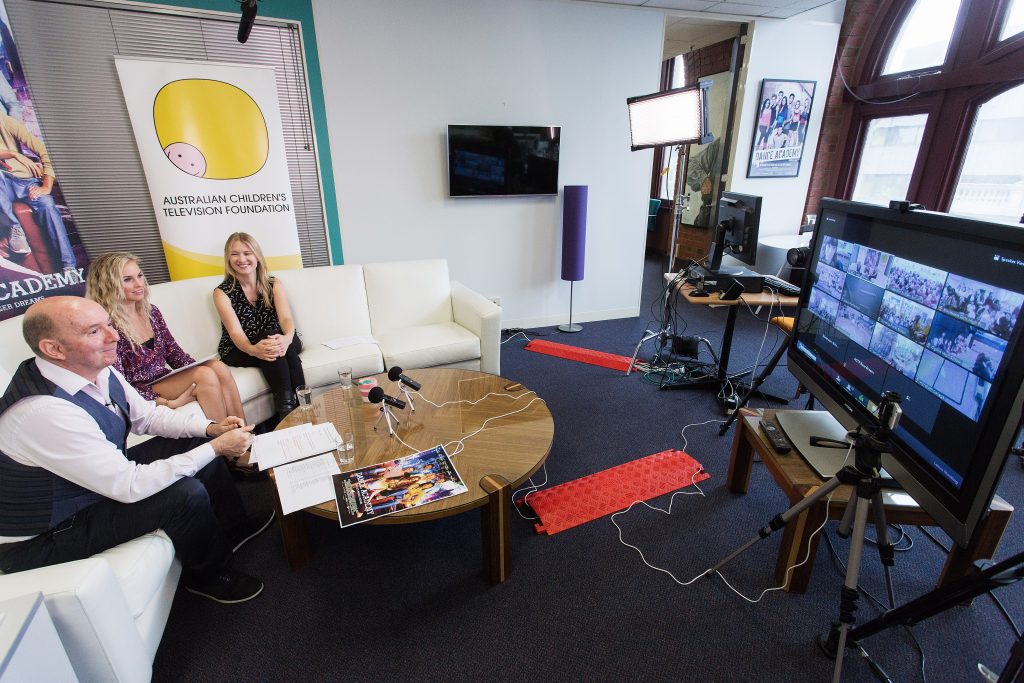 Photograph by Paul Jeffers, Australian Children's Television Foundation
Schools had been busily preparing thoughtful questions for Jo and Alicia in the lead-up to the live video conference event, but when they got to cross directly to students at the School of the Air in the Northern Territory, students in remote parts of Western Australia and eager classes in every city in the country they were blown away by their excitement and passion for Dance Academy.
Caitlin from the School of the Air in Yulara quizzed Jo on the challenges in taking the successful TV series to the big screen. Gladstone West State School in Queensland sought advice from Alicia for aspiring dancers and actors and Norwood Primary School in Adelaide wanted to know how Jo has become such a successful Producer. The questions kept coming from big suburban schools to remote small country schools. From multiple classes in the inner city to individual students on remote stations in outback Australia.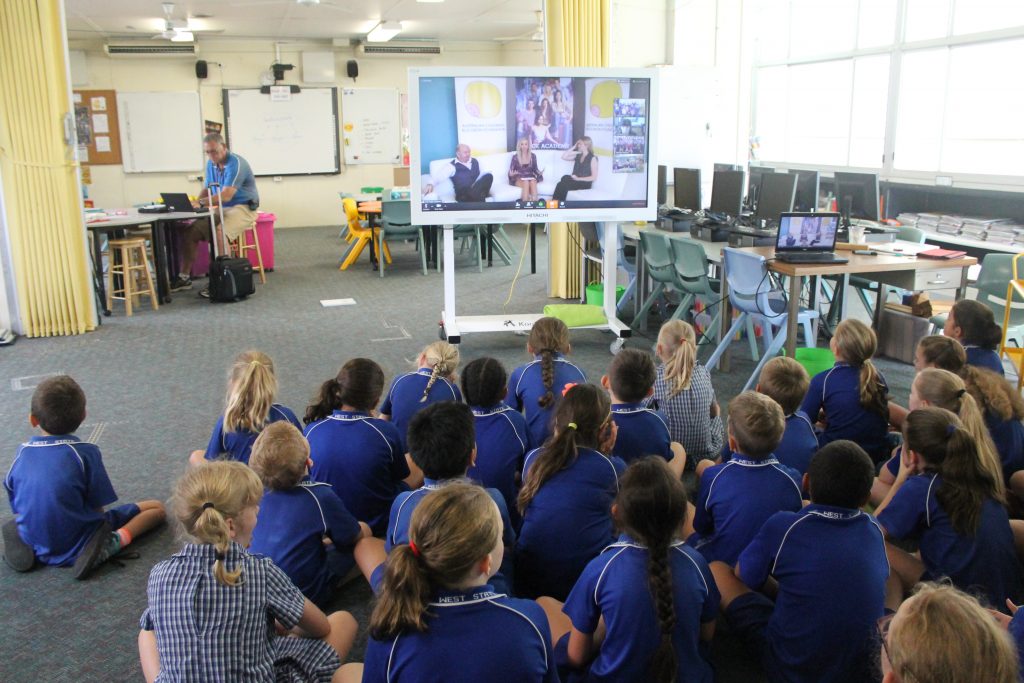 Over the course of two hours, primary and secondary students gained incredible insights into the journey of Dance Academy from the original idea on the page through to three TV series seen in 160 countries around the world and the soon to be released feature film.
What struck a chord with the students' in every part of the country were the persistent themes of perseverance, hard work and resilience required to be an actor, dancer or Producer. Both Jo and Alicia were initially taken aback but equally delighted to see the sea of faces from every corner of Australia eagerly waiting to pose questions as part of the live webinar.

Photograph by Paul Jeffers, Australian Children's Television Foundation.
As Peter Maggs (Head of Education at the ACTF) commented afterwards, "Jo and Alicia not only brought the Dance Academy journey into classrooms Australia-wide, they hopefully inspired students in the cities, suburbs, towns and remote parts of Australia to dream big too."