Having 'The Talk': Kids' TV Can Start the Conversation
---
Janine Kelly
22 Oct 2019
Whether initiated by reluctant parents or slightly uncomfortable educators, teaching kids about sex and relationships will always be a bit awkward. But with young people having unprecedented online access to information of varying accuracy, quality, and age-appropriateness, these discussions have become even more necessary – and more complex – than before. As an industry of storytellers crafting content especially for the child audience, children's television can contribute to the conversation by providing quality information to children and their families.
Writing for Kidscreen earlier this year, Fiona Morrow reflected on the supporting role teen programs have played in sex education over the years. 'Before the internet and social media, television dramas did pick up some of the slack, with long-running shows like the UK's Grange Hill, Canada's Degrassi, and Dawson's Creek in the US leading the way,' she explained. 'These shows raised awareness (and often eyebrows) with storylines that introduced issues of teen pregnancy, STDs, consent and characters grappling with their sexuality.'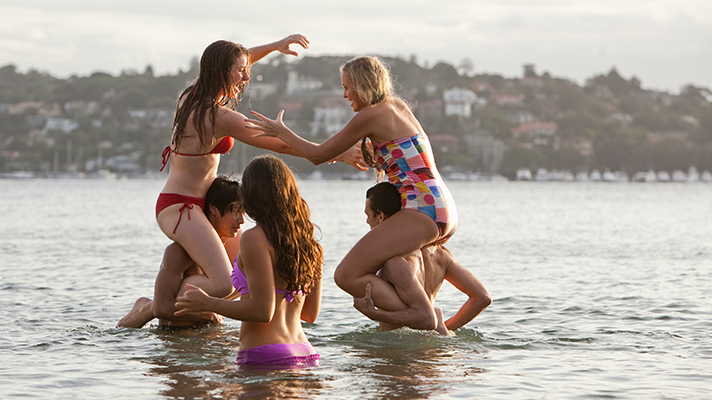 Some argue that younger children need access to quality age-appropriate content so that these conversations can begin earlier. Discussing the long-running Dutch program Dokter Corrie – a series about puberty and sexuality made for primary-school students – NTR Head of Media Hedda Bruessing told Kidscreen, 'It's a real challenge to make something for primary-school children. But we know it's important to start young – before students have experienced anything. If you leave it until later, they are already filled with poor information. For young children, it is talking about body awareness, learning that your body is yours.'
Melissa Fyfe recently echoed these sentiments for our local context in the The Age, reporting that, 'Sex educators say the basics of consent should be taught in kindergarten or the first year of school.' She explains that 'protective behaviours', such as knowing the names of body parts and having an understanding of bodily autonomy, helps arm children against abuse. Fyfe points to the song 'I'm the Boss of My Own Body' by children's band (and ABC Kids favourites) the Teeny Tiny Stevies as an example of age-appropriate consent knowledge for the preschool audience.
For older children, locally produced series and films share information about puberty, relationships, and sexuality – and provide their families with a springboard for further discussion. Through a window into Marnie and Gabe's 'will they, won't they' relationship in Mustangs FC, teens learn about navigating their own changing feelings and friendships. And while the young audience was surely mortified by Lockie Leonard's morning 'water feature', they were also reassured that physical changes and awkwardness during puberty are universal.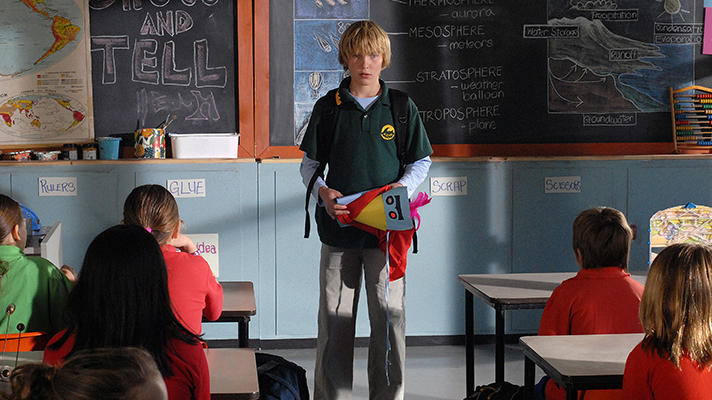 In the recently produced Australian short film Summer's Day, 11-year old Summer gets her period for the first time. Without her mother around to guide her, she navigates the emotions and practicalities of menarche – and her body image troubles – with the help of her best friend Mackenzie.
Discussing her motivation for this coming-of-age story, writer / director Hattie Dalton explains, 'I feel strongly that there is a need to demystify the unavoidable natural process of menstruation, in a way that young girls can easily relate to, cringe over, laugh at, and then feel at ease about. The plan is to do that, while addressing other irrefutable issues such as poor body image and gender bias with the same lightness of touch so that the themes resonate with the young audience.'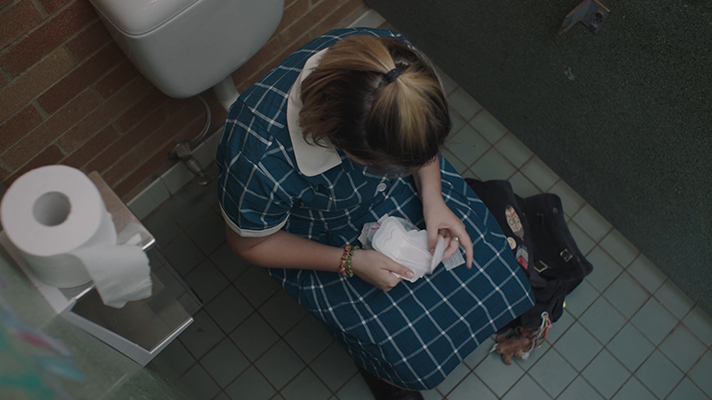 It is fair to say that the purview of sex education has shifted since many parents or teachers were themselves given 'the talk', however. Along with changing bodies and relationships, Australian teachers are now also addressing changing identities, discrimination, bullying, and respectful relationships – at least in theory.
Fyfe writes that students have long said that their sex education often lacks relevance. She points to a 2016 University of South Australia survey of Victorian and South Australian secondary students that found, 'students were more interested in gender diversity, violence in relationships, intimacy, love and sexual pleasure than the 'plumbing' information.'
Children's television is going where some educators are not, and sensitively exploring these issues on screen. In the short film First Day, main character Hannah finishes primary school and begins her secondary schooling. Hannah experiences all the excitement and fear associated with this universal transition, but her first day of high school is even more significant as she is a transgender girl.
For many children and adults, Hannah is the first transgender character they have seen on screen. The film's empathetic portrayal of her school experience leaves the audience more knowledgeable and understanding of gender-diverse people in their own communities. You're welcome, teachers.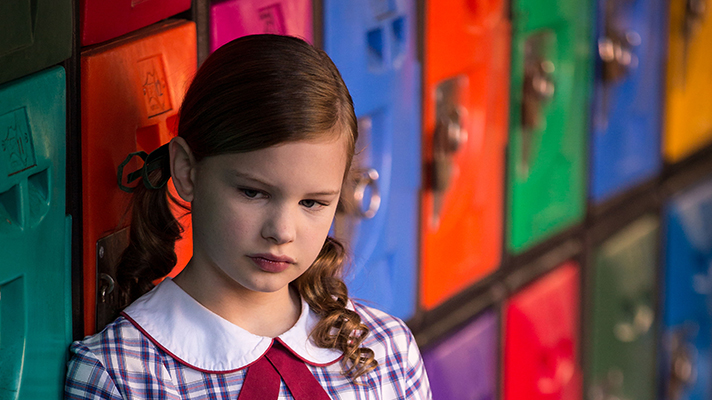 For older adolescents aging out of 'children's television', co-watching programs with families can continue to engender conversations about complex topics. In the case of sexting, the ABC recently reported that school-based sex education programs aren't keeping up with the times – or the technology – and some Australian schools are turning to screen content in response. Journalist Claire Campbell writes that schools are referring students and their families to watch The Hunting, an SBS series that explores the 'legal and ethical implications of sexting, privacy and online exploitation'.
While the media cannot, and should not, take the place of comprehensive sex education programs, it continues to play an important supporting role in starting conversations between children, families, and educators. Children's television is uniquely equipped to recognise the behaviours of young people and reflect these back to them.