Nikolai Nikolaeff's Journey from Kids' TV to the International Stage
---
ACTF
11 Feb 2019
21 years ago, Nikolai Nikolaeff hacked into our collective consciousness as the cyber-savvy Mike from Crash Zone. Since then, he's taken the U.S. by storm in hits including Daredevil, The OA and Mile 22. Now, Nikolai returns to Oz to tell us about his journey from kids' TV to the international stage.
Hi Niko, thanks for visiting. What's it like visiting the ACTF office? Do you retain a soft spot for Australian kids TV?
It's like coming home, basically.
It's been really special to come back to see the ACTF's Head of Development and Production, Bernadette O'Mahony (who produced Crash Zone) after so long, and get a photo with the Round The Twist lighthouse in your office – there's so much nostalgia here. What the ACTF has done for kids –for me as an actor, and for kids in general, is pretty special. By telling Australian stories, you can help to shape a mindset, a culture. It's a cultural treasure this place, thank you for being part of it.
As far as Australian content goes, never before has there been such an appetite for kids' content. Kids around the world need content like this to learn to interact with each other and to develop as people. I think it's really important.
On a side note, it's actually quite a funny thing to be here. I'm looking over at one of your cabinets and can see a Crash Zone VHS from 1998. I remember having those episodes converted to NTSC for when I first travelled to Los Angeles. I used the files when I was cold-calling casting directors. I remember directors asking me to leave it with them – I had to say:  "I'm sorry, it's my only copy and it cost me $200 to convert it" (laughs). That's like $500 now. It's been 21 years since that time – It makes me feel very appreciative of my journey as an actor and where I am now.
Tell us about Crash Zone. The role of Mike was your very first on-screen role. Can you remember the casting process and what getting the role meant to you at the time?
Everything about Crash Zone stands out so clearly for me, because it was my first… everything! It was the late 90s when they began casting for the series. I remember auditioning about six or seven times for the role, because the producers originally weren't too sure on me (laughs). But, the producers kept coming back in each audition, encouraging me to try new things. I remember at one stage, I had to get into a leather jacket and act a bit more 'tough'. Eventually, I reached the final stages of casting. The final stage was actually filmed where we shot the series – at an old, abandoned primary school in South Melbourne. In the last session, there were about 60 of the most amazingly talented kids. The session went all day, as the producers tested different groups of actors together. I just remember being so thrilled that day. There was a kind of calm that washed over me as well. I remember thinking: "look, you want the job, but also if you stress too much, you're not going to enjoy yourself". I also distinctly remember enjoying the choice in music that day – Forrest Gump had come out, and playing the soundtrack was really popular back then. Towards the end of the day, I was paired up with an amazingly talented actor, Cassandra Magrath, (who had just done SeaChange). All of us from Crash Zone were eventually paired up together – and the rest goes down in history.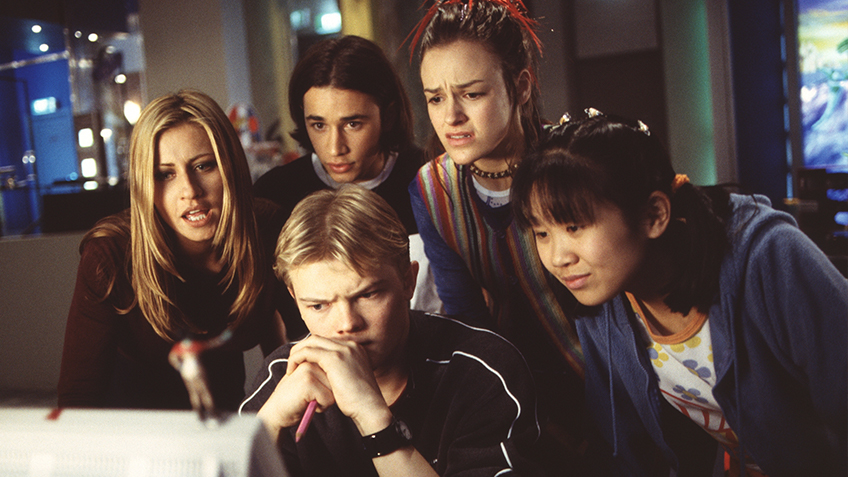 What were some of your favourite Australian kids' TV series when you were younger, and have you crossed paths with any of the actors as an adult?
I grew up watching a little show called Ocean Girl. Jeffrey Walker plays the lead character, and I remember looking up to him. Technically, we're the same age, but Jeffrey was 3-4 years ahead of me in acting. I'm actually friends with Jeffrey now. He's a director, and a very successful one. Not to mention, he's the original Bronson from Round The Twist. Actually, Round The Twist was another show that I grew up with. It's iconic, and you can't really top it. Recently, I was reading about the top 50 Australian kids TV shows, and of course, Round The Twist made number one. Being in series three of the show was a really cool experience for me.
More recently, I was judging for the AFI and the AACTA Awards, and came across Little Lunch. I was laughing out loud watching it! I called my wife over and said "we need to watch this show" – she agrees that it's the best!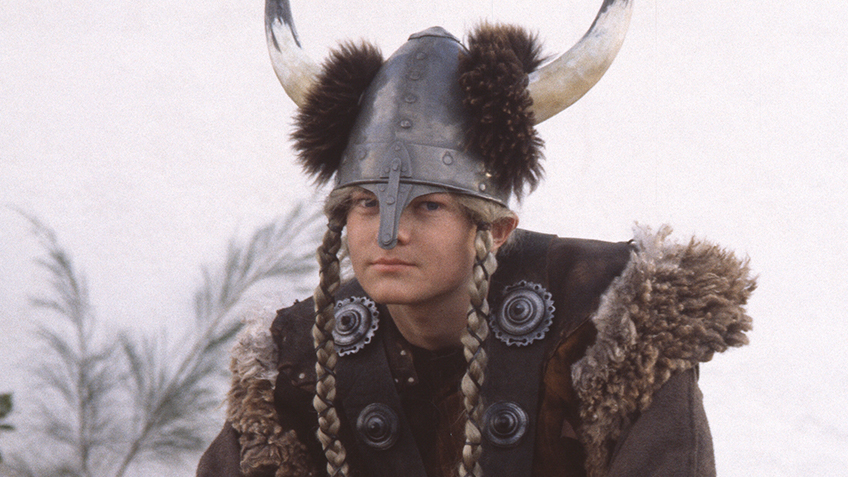 What made you want to become an actor?
My mum was very animated when she used to read to me. She was always putting on different characters and voices as she read. I was a very precocious child. Somewhere around 12-years old, I realised that it was a job you could do – being an actor and telling stories. So, I blindly chased that dream my whole life. I got an agent – no, I got into drama school, thinking it was an agency, but it was more of a kids' youth theatre. One of our teachers had an agency himself. I overheard him inviting another actor to visit his agency. The conversation went along the lines of this:
To actor: "Hey, why don't you come and check out the agency?"
I, interject: "Wait, what's this?"
"I was just going to have Tim come check out the agency"
"I want to come – I really want to do that!"
"Errr… OK…", he says.
He wasn't really in a position to say no. So, I went. I ended up signing with that agent and never looked back. In 1998, I got my first job, which was Crash Zone. 1998 – Can you believe that it's been so long?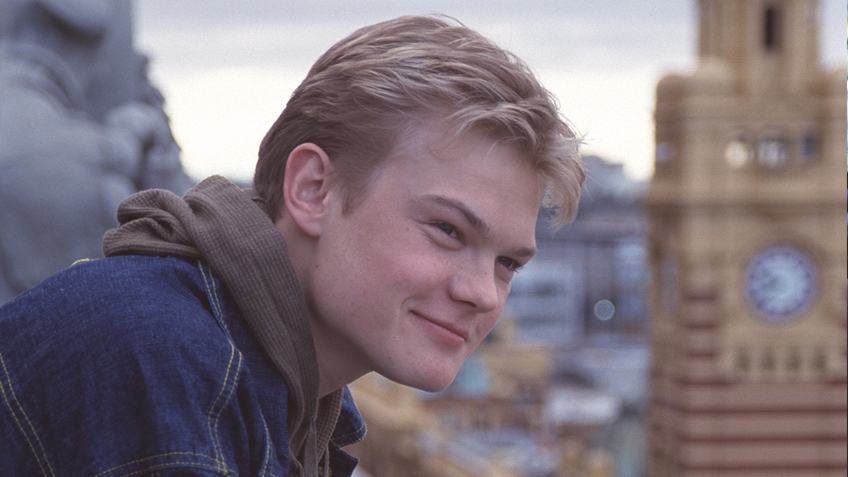 Have you kept in touch with the Crash Zone cast?
Yes. Damien Bodie and I are really good friends. He was actually the MC at my wedding. I absolutely love the guy. You can't find anything bad to say about him, (which quite annoys me – he's just one of those sickeningly nice people). In Crash Zone, Damo and I were 3 years apart: he was 15 and I was 18. But he has remained a lifelong friend. I also bumped into Cassandra Magrath about 2-3 years ago – it was fantastic to catch up with her after so long. It's quite hard to maintain friendships from television – after a show, everybody often dissipates and goes back to their normal lives. To be able to carry a friendship through life is a rarity, and I cherish it.
We're seeing that it is more common for actors who started out in kids' TV to pursue a career on the international stage. Do you think that the work ethic you picked up during Crash Zone and working in Australia helped you to succeed as an actor in the U.S?
Definitely. I think that's got a lot to do with Australian crews. As a young actor, you sometimes run the risk of going off the rails. But local crews really look after you. Crew members are always offering to get you hot chocolates and the like – it's more cost effective to have a person make and bring you a drink as it saves time so that you are ready to go. As a child actor, you quickly realise that you're in a privileged position. You're surrounded by 'can do' people, who are motivational problem-solvers. What I learned from my time on Crash Zone, Round The Twist, Blue Heelers and Sea Patrol was "roll your sleeves up, get in and let's do it".
For Sea Patrol, we filmed on the water. To pack up, we had to move every crew member, the wardrobe department, the cast and the camera equipment off the boats. So, we'd all band together to get it done. It was one of the best experiences I've ever had on a set. Experiences like this have helped me to carry a team mindset over to the United States. Having the Australian sensibility is really important. There's no room for drama queens, and no one thinks more of themselves – you're just telling a story, man. You have to be a good egg (laughs), just be a good egg.
Can you tell us a bit about your journey from kids' TV to the international stage?
In my early days, I did Eugenie Sandler P.I., Crash Zone and Round The Twist – these shows were my stomping ground, my baptism by fire, I guess. One of my first adult roles was in a TV detective show called Stingers. That was my first foray into adult drama. After that, I did Sea Patrol for three years, as a young adult. Then I went over to the States. Fast-forward five years, my roles have now shifted to playing dad roles. It's still kind of amazing to me – like, "what?!" – I'm really still a kid at heart.
In the U.S., the responsibilities are big. The location has changed and the budgets have changed from what I was used to in Australia, but I love every day of it.
What I do hope, though, is to come back and continue in Australia. I owe so much to this amazing country, and also the Australian film industry in general. I miss it. I pine for it. It's a long beautiful life, and I've grown immensely through these years. It would be a joy to act in Australian projects, but I'd love to one day produce as well. To make things that are loved and appreciated by the next gen would be very cool. I'm searching for the appropriate project to bring me back to Australia. Bring it on!
Thanks for your time, Nikolai. We look forward to seeing what's next for you.