My Place: Storytelling on the page and screen
---
Janine Kelly
1 Nov 2023
Written by Nadia Wheatley and illustrated by Donna Rawlins, My Place tells the story of an Australian community from the perspectives of children who lived there over time. The picture book is structured as a timeline, beginning in 1988 and taking readers back in time – decade by decade – until before colonisation.
In 2009, more than 20 years after My Place was originally published, Matchbox Pictures adapted the book into a Logie-winning television series by the same name. Five new characters were created for the screen: Mohammed, Lily, Waruwi, Dan and Bunda. Wheatley's original character Laura was re-situated in 2008, where she joined her family in watching the National Apology to the Stolen Generations. Through filming locations, costumes, music and dialogue, these two series help to bring Nadia's engaging characters to life for the child audience.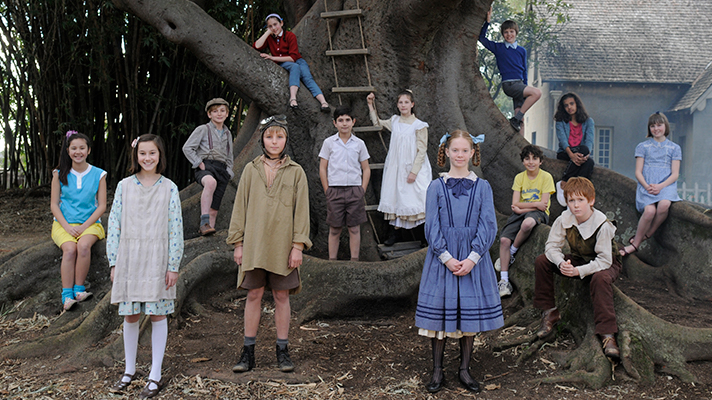 Both the picture book and series have become embedded texts in Australian classrooms, with My Place capturing the imaginations of students and teachers alike. This is due, in part, to the continuing relevance of the texts' themes to our national and state curricula. The series and book – or a comparison of the two – can be used to explore curriculum content for Aboriginal and Torres Strait Islander Histories and Cultures, English, History, Geography, Media Arts, Intercultural Capability, Ethical Capability and Personal and Social Capability. Teachers may use the book and series as mentor texts when writing narratives or historical recounts, for example, or to highlight changes in the natural and built environments. Many classrooms examine the two 1788 episodes in their inquiries into First Nations histories, comparing and contrasting the perspectives of Dan and Waruwi.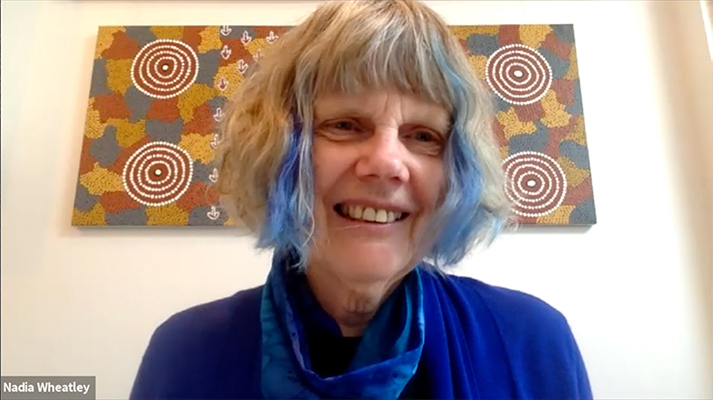 In recent years, virtual learning events with author Nadia Wheatley have provided another way for Australian students to engage with the My Place story. Hosted by the Australian Children's Television Foundation (ACTF) and the Australian Centre for the Moving Image (ACMI), these free virtual workshops enable schools Australia-wide to learn directly from Nadia, regardless of their school's location or budget.
In our most recent virtual workshop, scheduled during 2023 Book Week, Nadia discussed the screen adaptation of My Place and shared her own approaches to storytelling and writing. The audience of Years 3 to 6 students were asked to generate story ideas throughout the session, and then had the opportunity to ask Nadia their own questions.
In record-breaking numbers for both the ACTF and ACMI, this event attracted 347 total registrations, representing 22,140 students and 953 teachers drawn from 258 Australian schools. The positive feedback we received following the virtual workshop highlights how much students and teachers alike value to the chance to learn from a celebrated Australian author. 
"We were able to integrate the watching of 'My Place' into our reading planner and reflected on the workshop with the follow up activity in our writing planner."
Michelle Craig (Langwarrin Primary School, VIC)
"It is wonderful for the students to have a chance to interact with an author. With the interaction they are able to make strong connections to the writing process and become more effective writers themselves."
Sherydne Sawyer (Inglewood Primary School, WA)
"We are currently reading and watching the tv series as part of our inquiry unit. Students understood how the book came about and how the characters were created and why. Students loved seeing Nadia in real life and could make connections with currently reading the text."
Lissa Lathwell (Koroit and District Primary School, VIC)
This year's event built on the success of the 2022 virtual workshop hosted by the ACTF, ACMI and ABC Education, which was titled 'Writing about continuity and change with Nadia Wheatley'. In this session, Nadia highlighted for students the ways that First Nations people and immigrants have shaped our national story. The event received 297 registrations, representing 15,569 students, 871 teachers and 256 schools.
Inspired by Nadia's practical advice in these workshops, many young writers have gone on to enter the ACTF's annual My Place Competition. This creative writing competition invites students in Years 1 to 8 to enter a short piece of writing inspired by My Place. Since 2018, more than 6,500 students – representing all states and territories – have submitted writing based on Nadia's work.
The enduring social and curricular relevance of My Place and its popularity with both children and adults have contributed to the texts' educational legacy. This classic story will continue taking audiences 'back in time' well into the future.
Watch our 2023 virtual workshop here.