Open Sesame: Treasure Lies in Australian Content
---
Jenny Buckland
9 Mar 2018
A campaign has been launched to bring US juggernaut Sesame Street to the Sunshine State. But why try to tap into American series when we have internationally-recognised, quality-made, local children's programming on our own shores?
The Queensland Government is trying to lure the producers of Sesame Street to film some episodes in Queensland next year. Indeed the Premier has visited Sesame Workshop in New York to talk about working together, through "the offer of incentives".
That means there's money on the table. There always is money on the table when those big Hollywood films shoot in Australia, so why not for Sesame Street?
Apparently the rationale is that because Sesame Street is watched globally, it will showcase Queensland to the world.
Wistfully I wonder if the Premier knows how far Australian made live action children's drama series already travel, showcasing Queensland, and indeed the rest of Australia to the world?
H2O:Just Add Water, produced in Queensland, is currently appearing on Ranker.com's list of the best teen dramas ever, ahead of North American shows like Degrassi High, Stranger Things and iCarly. Filmed on location on the Gold Coast, the 78 episodes of H2O have been running in over 130 countries for more than ten years and have a worldwide audience of more than 250 million people.

H2O JUST ADD WATER
On the same list, and just as widely travelled, are Mako Mermaids (also filmed in Queensland) and Dance Academy (filmed in NSW).
Mako Mermaids, the first Neflix Original live action kids series in the world, screening for the last 4 years in every Netflix territory in the world, is essentially a global series.
Dance Academy – surely a love song to Sydney if ever there was one – has launched Hollywood careers and a spin off movie which is showing in cinemas in the USA as I write this.

DANCE ACADEMY
Australia has been making live action children's dramas which punch above their weight and are screened all over the world for more than thirty years. Round The Twist is still available to watch on Amazon in the UK – 25 years after it originally gained its loyal British following on the BBC. Round The Twist was also popular on CBC Canada, FOX Kids USA, NHK Japan, SVT Sweden, ARD Germany and almost anywhere else you can think of. It's recognised everywhere as a classic – the Fawlty Towers of kids' TV. Today, globetrotting international tourists make the trek to Split Point Lighthouse at Airey's Inlet in Victoria where the series was filmed. (Search #RoundTheTwist on any social media platform to see their happy snaps.)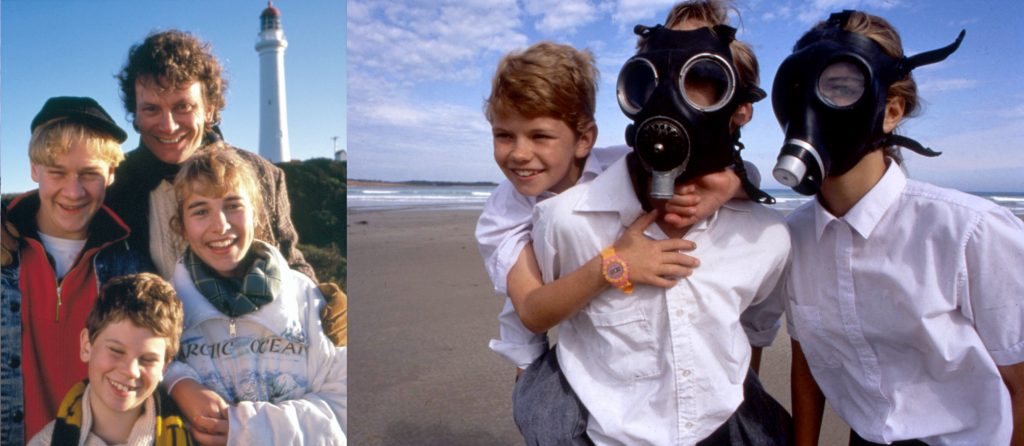 ROUND THE TWIST
Queensland has made a massive contribution to the production of children's drama. It's home not only to H20 and Mako Mermaids, but also Ocean Girl, Lightning Point, Elephant Princess and Mortified. We've been told many times that children and families in the Northern Hemisphere love to escape to children's dramas set in the sunny outdoors during long dark winters, and they come as tourists to Queensland's attractions such as SeaWorld to see where H2O and Mako were filmed. So the two children's series that are just finishing production in Queensland – The Bureau of Magical Things and Grace Beside Me – can expect to find a worldwide audience, too.
So let's not succumb to cultural cringe. We should celebrate and support Australian children's programs, telling Australian stories for Australian kids; and bringing those stories – with our beautiful locations, unique perspective, sense of humour and values – to the rest of the world.