Producer Profile: Pirate Size Productions
---
Holly Tosi
12 Feb 2018
It's all in the name, according to producer Bryony McLachlan. The Pirate Size name represents the kind of stories that this young, passionate production company have come together to tell. Stories are that are "big and adventurous and fun with exploration at the heart of things". There's a lot in their sights for 2018, at Kidscreen and at home in Melbourne, and even more on the horizon.
Collaboration is sometimes just a buzzword, but for Pirate Size it's a true passion and the heart of what they do. The company came together when cousins Dan Nixon and Alyssa Smedley started developing content together, with Simon Howe joining a year later and Bryony McLaughlin coming on to complete the team. They play well with others, and in establishing their own company have found opportunities to bring other's projects to life. Their excitement is contagious. They bounce off each other, discussing what inspires and drives them as creators and as a company. They laugh a lot too, and are firmly on the same page about the stories they'll be telling.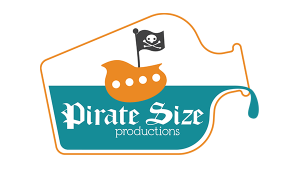 "Lots of stories about real kids. Characters that real kids can relate to," Dan says, is what they want to capture in their work. Focused squarely on children's and family content, Pirate Size are developing a number of projects for different age groups from preschool up to early teens. With Alyssa and Simon's expertise in animation and Dan's background in music, there are a lot of ways this team can tell stories. Last year they teamed up with R U OK? to tackle mental health gently, with a bright yellow, cheerful music video called "It's OK." Alyssa notes they have about 30 projects in development, including live action series and short form content. When Dan and Bryony hit Kidscreen this week they'll be focused on three key projects, but with a huge folio of work they'll be ready for anything.
To be at such a big market where so many important partners are in one place is an exciting opportunity as they build partnerships and look to find broadcaster support.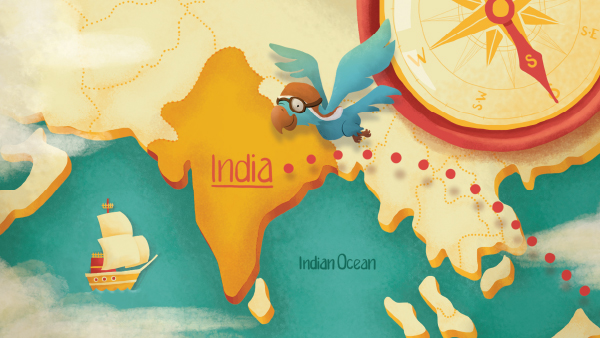 Jimmy Cook Discovers Third Grade will be one of the lead projects the team will pitch at Kidscreen. Based on the book by Kate and Jol Temple, and supported through the ACTF's development funding, Jimmy is a charming series about a young boy who explores history through the lens of childhood ambition. Jon Foy's illustrations for the books were the perfect blend of quirky and endearing, creating a strong and distinct look that will immediately grab the audience's attention. True to the original illustrations, Jimmy will be brought to the screen as a 2D, flat cartoon.
Taking Jimmy from the page to the screen has presented its challenges, with some small upgrades required, "He's got eyebrows now, so he can have some expressions" notes Alyssa. As a character Jimmy has an imagination like no other; his visions are gigantic, bold and oh so excitable, making them an animators dream. Outside of his imagination, Jimmy's life is firmly grounded in suburban Australia, among eucalyptus and concrete. A great joy of the series is to be able to represent both worlds, exploring the fantastic energy of childhood with real, relatable characters and situations. Jimmy might be the most developed project on the Pirate Size slate but it certainly isn't the first. However for Dan, Jimmy is "that sweet spot of finding something that we felt represented us as a group."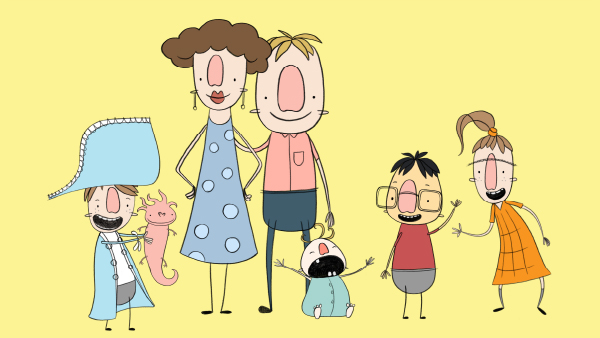 Certainly, the character of Jimmy Cook and the brains behind Pirate Size all have creativity, imagination, passion and energy in common. Much of that passion stems from personal experience of growing up with great children's TV. Mention Round The Twist or Ship To Shore and you'll not only see eyes light up but you'll have a theme tune sing along erupting before you know it. Pirate Size have a drive to make content to the same high standard they enjoyed as kids. They appreciate the impact those formative shows have had on them, while staying excited about the new breadth of children's content that's out there today.
In addition to their creative passions, Dan, Bryony, Alyssa and Simon are excited about their young company and up for the challenges that come along with it. As Simon describes it "it's a thrill, that learning curve, as steep as it is, it's also been really enjoyable."