Reaching #EachforEqual in the Screen Industry
---
ACTF
5 Mar 2020
International Women's Day calls for collective action to forge a gender equal world. This year, IWD 2020 will focus on celebrating women's achievements and increasing visibility, while calling out inequality.
One of IWD's key objectives is to increase visibility for women creatives. How are Australian children's programs tracking on this front, and in what ways can our local industry act towards equality?
Celebrate women's achievements
Increasing visibility for women in front of and behind the camera is a key goal for many creative organisations. One way in which the screen industry is working towards this is by recognising and acknowledging the achievements of women on their team.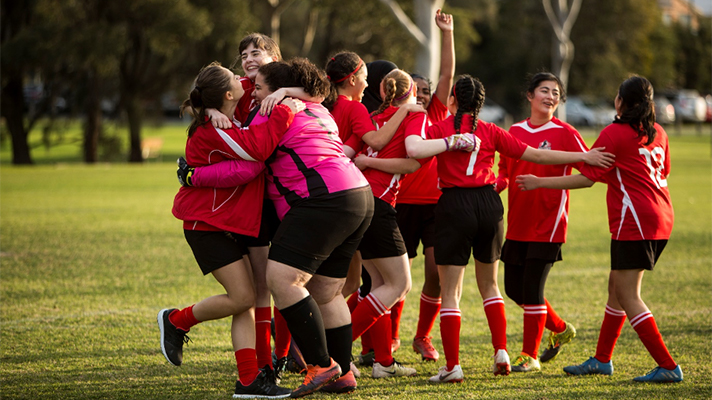 Forbes writer Shelley Zalis says "a woman alone has power; collectively we have impact."
"We need to reverse the stereotype that women don't support other women. There is research that shows women in particular benefit from collaboration over competition. Study after study shows women who support women are more successful in business," she says.
Molly Broadstock, who plays Bella in teen drama Mustangs FC, says every person should be able to see themselves represented on screen in an empowering way.
"You often see female characters in male-centred stories as a one-dimensional stereotype, or a plot device. That's why I like Lara's character [in Mustangs FC] so much. She could be stereotyped as the "princess" type of character, but she breaks out of that. My favourite bit is when she questions her dad with "Why do you call me Princess? I'm not a princess, I'm a real person". That's a stab at society. We should have more of those", she says.
Raise awareness against bias
Short film A Field Guide to Being A 12-Year Old Girl reminds us that there are 7,515,284,153 people on this Earth. Of that, 3,726,25,235 of those people are female.
With the realisation that half of the population was once or will one day be a 12-year-old girl, filmmaker Tilda Cobham-Hervey set out to create a detailed Field Guide to educate the public on the lives of 12-year-old girls and the challenges they face. It features real Australian girls discussing their lives, pondering questions large and small, and articulating what it feels like to be twelve.
Using the guise of a field guide, Cobham-Hervey says she wanted to have a frank discussion with the next generation of females about the future.
"I wanted to devise a work that tried to dissect the intangible things that we claim define us, the things that we claim to live for and basically start a discussion with a group of young people about the point of it all," she says.
In the chapter "taming a 12-year-old", the female participants respond in interpretative dance to the mixed messages (and often unconscious bias) they receive by friends, family and the media in everyday life.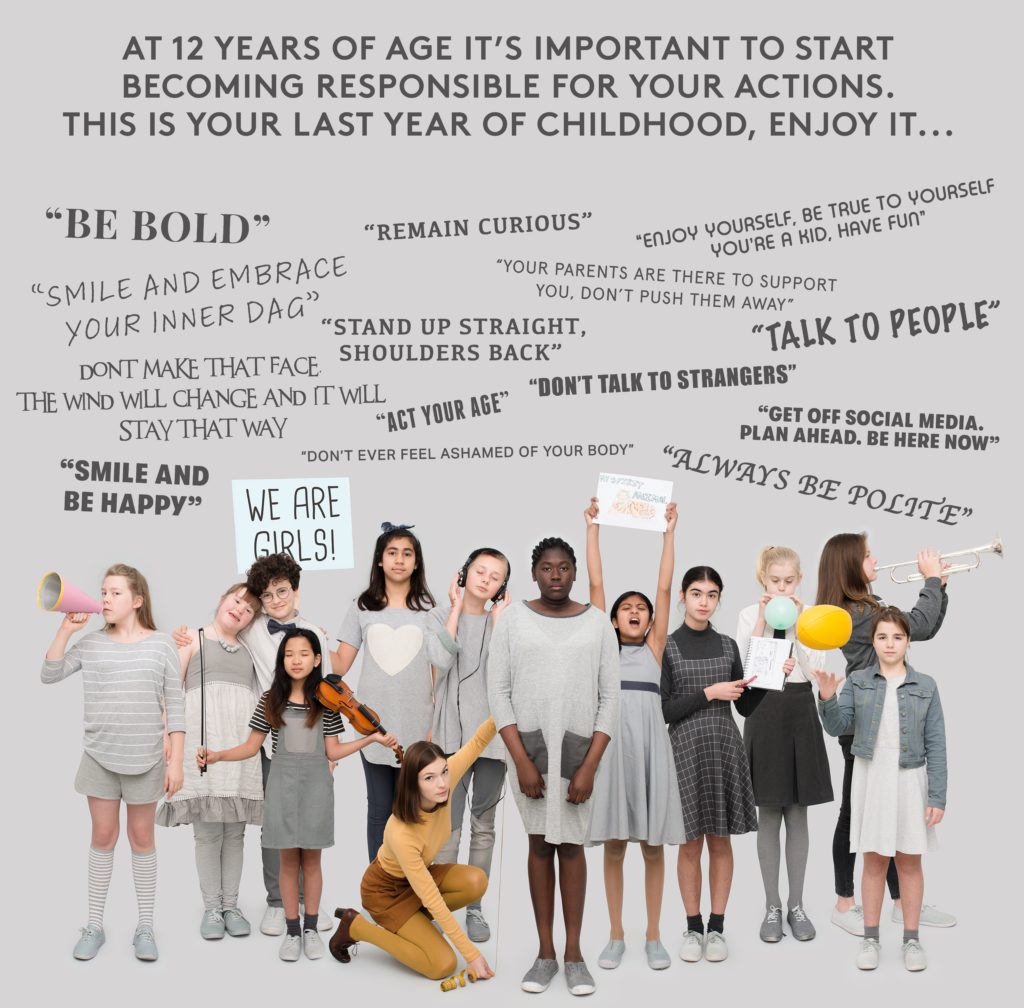 While A Field Guide puts women at the forefront, Cobham-Hervey says the short film is "about the future and the past, gender and politics, periods and pimples, and will make you laugh and maybe even cry. This guide may change your life. But mainly it is just about 12-year-old girls".
Programs like this are making positive strides in unpacking gender bias by depicting women in an extraordinarily ordinary way. Providing audiences with authentic and realistic reflections of women on screen can help the industry and its audiences challenge stereotypes, unpick unconscious bias and promote gender equality.
Take action for equality
Children's television is continuously working towards greater gender inclusivity both in front of and behind the camera. For the creators of teen drama Mustangs FC, having a diverse cast of women was front of mind for their series.
During the casting process, producers Rachel Davis and Amanda Higgs auditioned about 350 young women to find a diverse range of girls who perhaps hadn't been on screen before. They also ensured more than 60% of the cast and crew for Mustangs was female, with women taking the lead in the writing, directing, casting, cinematography, production design, costuming and editing process.
The producers felt very passionately about bringing a strong female crew to support the cast.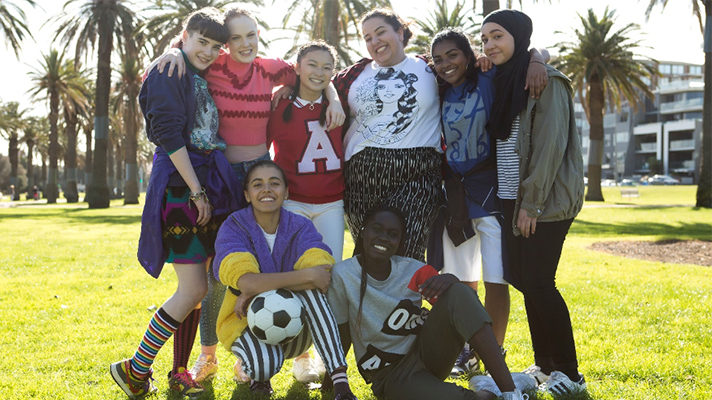 "I think it goes back to the Geena Davis quote: "If you can see it, you can be it." Here we are setting up a show with six young women in lead roles, and therefore you have to have women behind the camera who are also taking the lead. The show is about possibilities for young women, so they have to be able to see these possibilities, and have it reinforced that they can achieve anything, says Higgs.
In a Q&A webinar for students, Emmanuelle Mattana, who plays lead character Marnie, says there are many ways in which we can all take action towards gender equality.
"Whether it's behind the camera or in front, the biggest piece of advice I can give is to stick with your fellow girls. Find your friends and find your mentors. See someone who's in a position that you want to be in and reach out to them. Women need to support one another. In an industry like film and television which is historically so male-dominated, it's really special to have someone who believes in you," she says.