Six Things I Discovered at Prix Jeunesse
---
Jenny Buckland
6 Jun 2016
Prix Jeunesse has been running every two years in Munich since 1964. Its aim is to promote quality television for children worldwide – "television that enables children to see, hear and express themselves and their culture, and that enhances an awareness and appreciation of other cultures."
More than 400 programs from around the world were entered in Prix Jeunesse and of those, 96 finalists were chosen for screening during the Festival.
Watching all those 96 shows was like going on a world tour. We went on an ice trek in Greenland and saw the Northern Lights. We watched a girl from a village in Bangladesh race horses, and waited outside a hospital with a little boy in Mongolia while his new baby sister was born. Experiencing the television that children get to see in the many different corners of the globe threw up many cultural and social insights.
Here are some of the things I discovered at Prix Jeunesse.

1. European broadcasters are responding to the refugee crisis in Europe with programs that encourage tolerance and understanding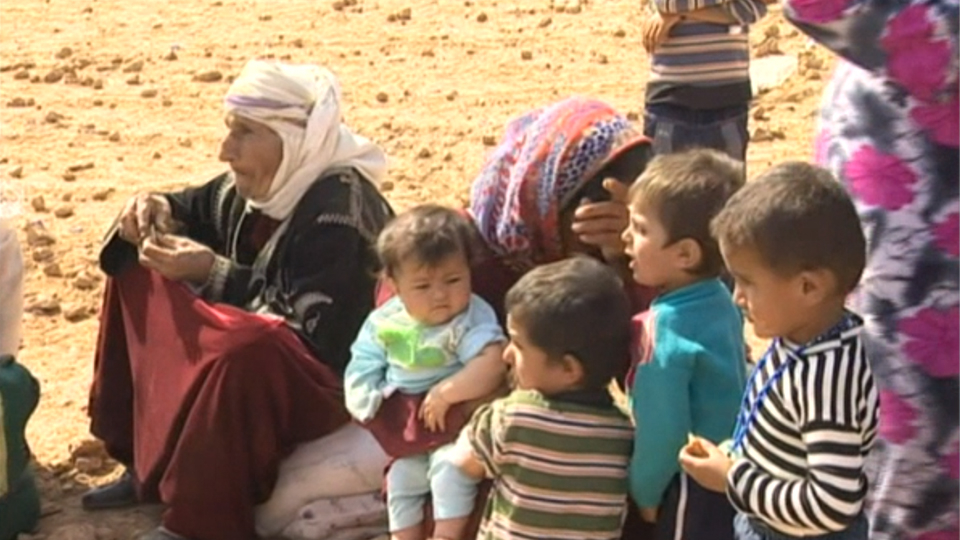 Image: MY REFUGEE STORY DR Ultra, Denmark
More than a million migrants and refugees entered Europe in 2015, sparking a crisis as countries struggled to deal with the influx. The refugee experience was the subject of a number of shows for children of all ages.
In from Denmark children told of their flight to Denmark, explaining why they had left Afghanistan, how they made the journey and what their experience on arriving in Denmark was. RTV Slovenia had a similar series featuring children from ten different countries over ten episodes, called Who Are You?
Two programs on this theme really stood out. The BBC's The Boy on the Bicyle and NCRV Netherland's program Niew (New) both ended up with multiple nominations and awards. In The Boy on the Bicycle 16 year old Ahmed takes us on a tour of the Zaatari refugee camp in Jordan, where he is living with his family after fleeing Syria. It was an eye opening insight into life inside the camp. (Incidentally Ahmed spoke fluent English because of all the American movies he had watched on TV growing up in Syria.)
Niew followed the arrival of Tanans, an 8 year old Congolese boy into the Netherlands – viewers were a fly on the wall as Tanans, with no Dutch and no knowledge of local customs, begins his new life in Holland.

2. How direct the Dutch and Norwegians are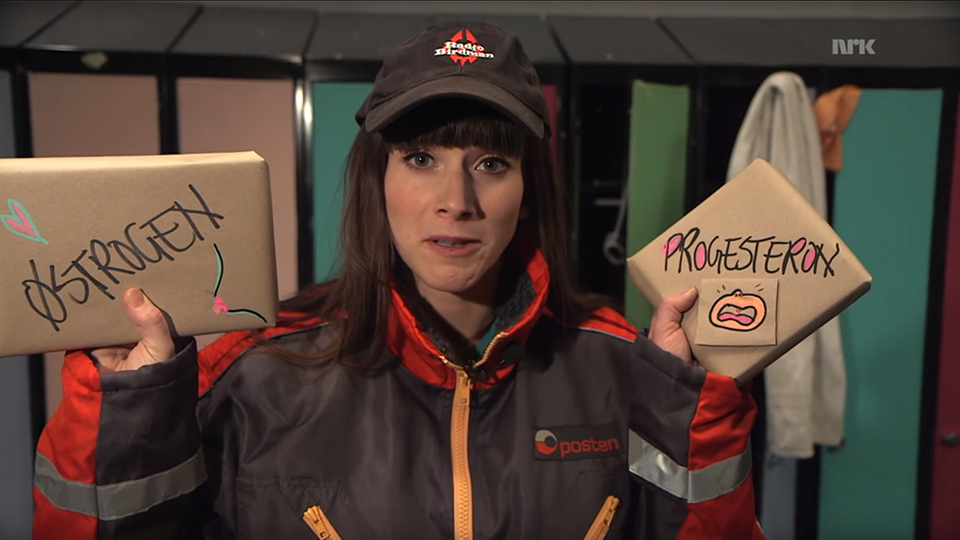 Image: PUBERTY: VAGINA AND MENSTRUATION NRK Super, Norway
Pets die. Women menstruate. You get braces and you'll probably have a cry about it. Some kids are born in the wrong body.
All these subjects and more were dealt with in many outstanding entries from the Netherlands and Norway with humour, honesty and raw emotion.

3. Educational TV shows need not provide answers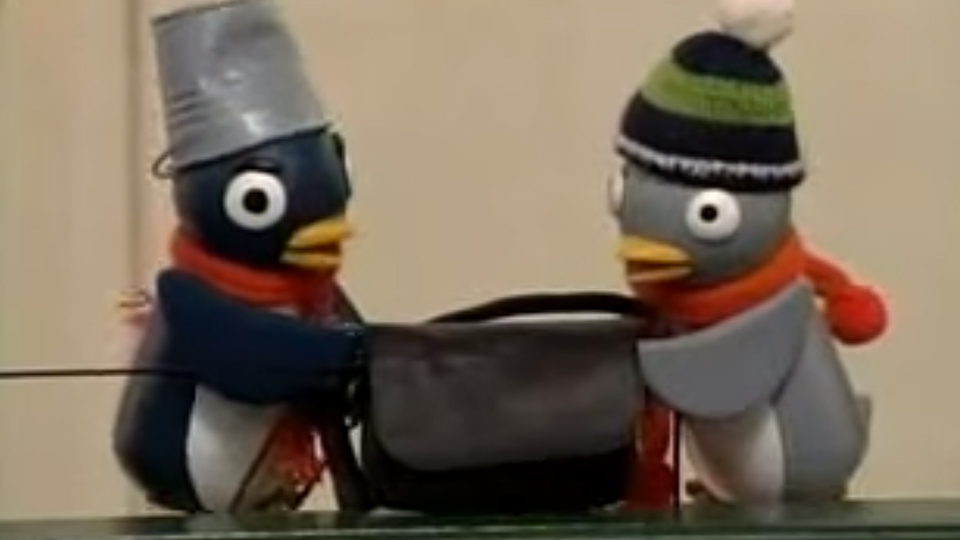 Image: PYTHAGORASWITCH ADVANCED NHK Educational Corporation, Japan
The Japanese public broadcaster, NHK, was particularly successful at Prix Jeunesse with 4 of its series nominated for Awards.
These were all educational programs – Take Tech and Pythagoras Switch covering the STEM curriculum; the fine arts explored in Art Tunes; and Folk Tale Courtroom asking the viewer to explore a familiar story from different angles and weigh up competing arguments.
The NHK programs provoked a great deal of discussion and admiration at the Festival – they used the medium of television so well in a uniquely Japanese way – their pacing, design, photography were precise, quirky and entertaining. They were designed to inspire curiosity, and encourage a way of thinking – introducing the viewer to scientific/mathematical/philosophical thinking styles – but dwelling on the beauty of the questions, instead of hitting the viewer over the head with the answers. Clever!
4. So many childhood experiences are universal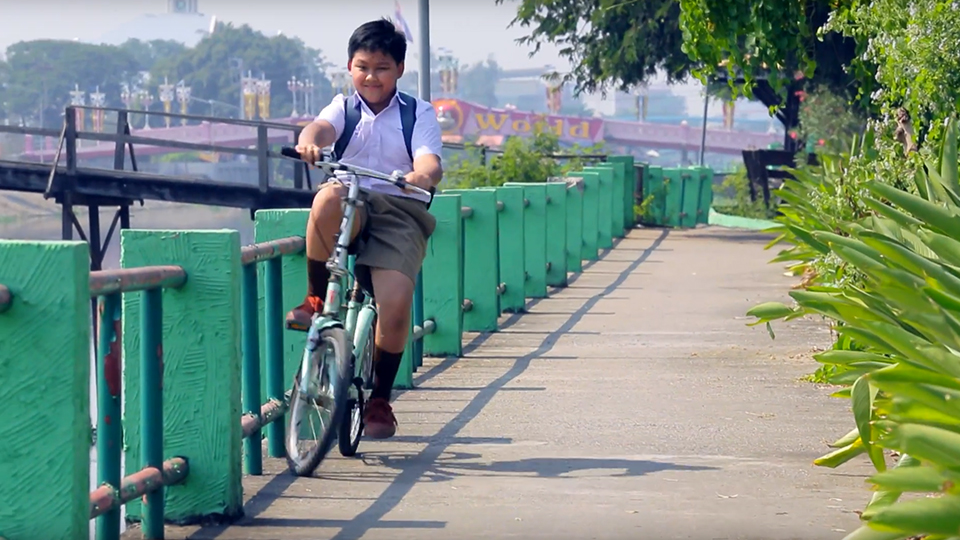 Image: BICYCLE BROTHER Thai Public Broadcasting Service, Thailand
Going to the dentist. Starting school. Moving to a new neighbourhood (or country). Welcoming a new sibling into your family. Saving up to buy a new bike.
Whether you are growing up in Sweden, Canada, Ecuador, Thailand or Mongolia, these are major events in children's lives and whether it is a factual or fictional account, it validates the experience if you can watch a version of what's happening to you on TV.
Three programs that captured the new sibling experience came from Mongolia, Korea and the Netherlands.
5. Animation that was beautiful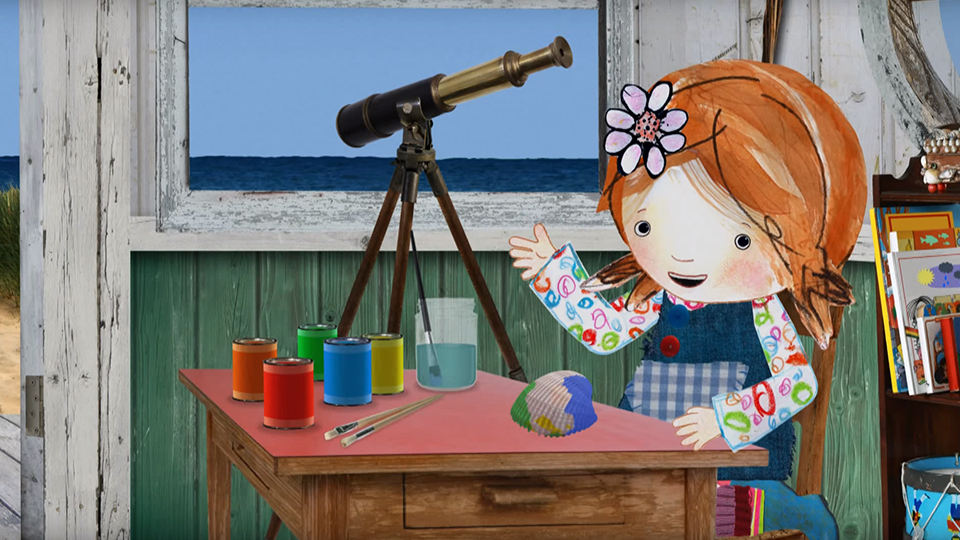 Image: LILY'S DRIFTWOOD BAY Sixteen South, United Kingdom
Lily's Driftwood Bay, created by Northern Ireland's Sixteen South for Nickelodeon UK is a pre-school animated series created from thousands of items found washed up on beaches.
In Paper Port (produced by Zumbastico Studios in Chile for Senal Columbia) all the characters and locations were made from paper. This zany series for 7 – 10 year olds was also very funny.
Other animations that are worth looking out for are Ireland's Puffin Rock (with pitch perfect narration by Chris O'Dowd) and the BBC's Christmas special Stick Man.

6. Public broadcasters are leaders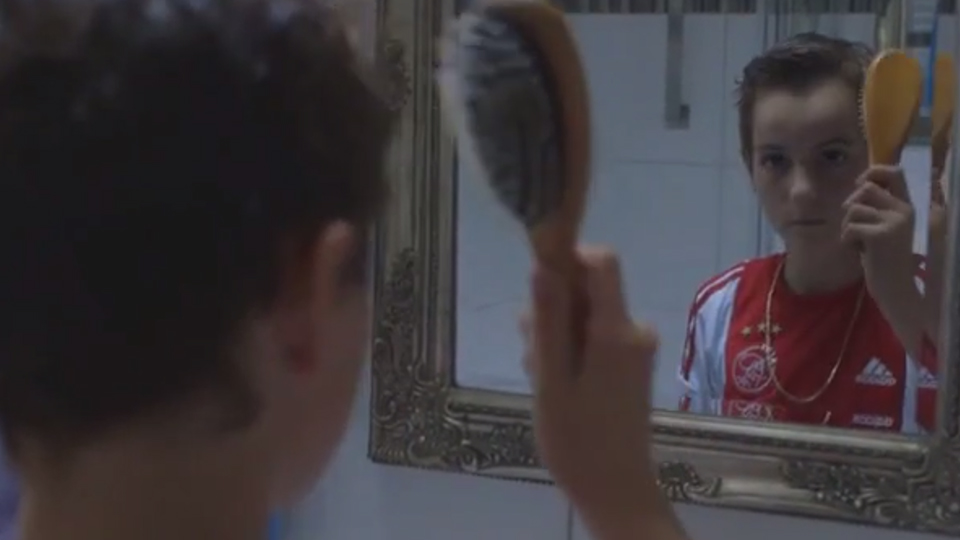 Image: HOW KY TURNED INTO NIELS Ikon, Netherlands
Children's television is often a young child's first exposure to the world outside their immediate family and neighbourhood, and the "fish out of water" has long been a familiar trope in television shows and stories for kids. In 2016 many public broadcasters are taking these themes global – exploring complex issues such as the refugee experience, child sexual abuse or growing up with gender dysphoria. In a multitude of ways we saw public broadcasters around the world actively seeking to contribute to the lives of the children and young people in whose community they serve and to make the world a better place.
Leading to the question…What contribution would Australians like our public broadcaster(s) to make in the lives of our children and youth, and how much support do they need to be able to do that properly?