Space Nova's Journey to Screen
---
ACTF
5 Mar 2021
SLR Productions' CGI sci-fi space series Space Nova launches on the ABC this April. The series has undertaken an extraordinary five-year journey from concept to broadcast. SLR Productions CEO and Executive Producer Suzanne Ryan details what it takes to finance and develop a high-quality Australian children's series.

Thanks for joining us, Suzanne. SLR is well known for series based on book adaptations, but Space Nova is an original idea. How did the concept for Space Nova come about?
Space Nova was created in-house by SLR Productions executive team, Jo Boag (Creative Director), Melanie Alexander (Head of Development), and myself. We had been working with lead German broadcaster Super RTL for several years on previous shows The Skinner Boys (two seasons) and Lexi and Lottie (one season) and during a meeting at MIPCOM 2016 we discussed creating a new show for Super RTL that was action adventure and featured a family like that of our show The Skinner Boys. The directive was to bring them a new show for the same target audience of 6-10 years.
As the new Australian Space Agency was current news, the idea of an Australian family set in space became the start of Space Nova. We then set about creating an Australian space show with an Aussie astronaut family. From there, we pitched the initial concept and then Super RTL and the ACTF came on board for development. We then pitched the show to the ABC who also came on board for development shortly after. The show really resonated with everyone because it could be authentically Australian and have wide audience appeal internationally.
From there we engaged an incredible team to be part of Space Nova. Thomas Duncan-Watt is the Head Writer and ran the story department. The writing team featured some of Australia's best children's writers: Thomas Duncan-Watt, Melanie Alexander, Charlotte Rose-Hamlyn, Joel Slack-Smith, John Armstrong, Georgina Love and Ben Levin.
We have Australia's most talented directors working with us – Pablo de la Torre as the Series Director and Cindy Scharka and Gie Santos as the Episodic Directors.
The series is produced by Yasmin Jones, and Jo Boag is the Creative Director.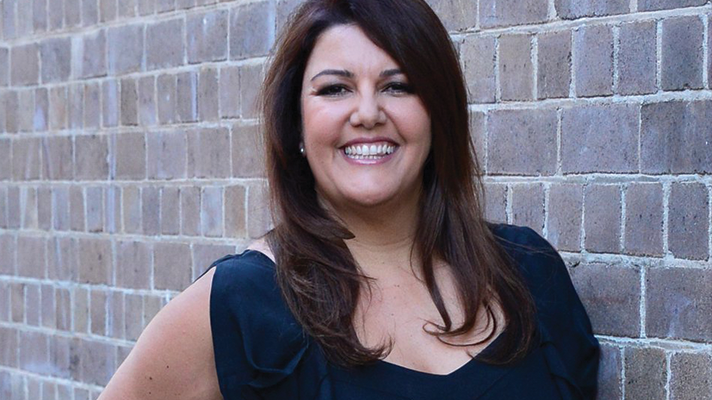 Space Nova has multiple partners involved. What was your experience in getting the series financed?
Space Nova has partnered with the ABC and Nine in Australia along with the ACTF who is the ANZ Distributor including educational rights, and principal investment is from Screen Australia and Create NSW. In Germany, Super RTL are the broadcast platform and German Distributor ZDF Enterprises represents the program worldwide as the Distributor. Our Production partner is Giggle Garage in Malaysia, who are one of the leading animation companies in the region. They have invested in the show by bringing in their Malaysian Government agencies as well. SLR Productions has invested in the show through PDV Tax credits and with some reinvestment of fees.
Financing a show of this magnitude is not easy and you have to drive it and work with everyone's needs and timing. But once you get it over the line, there is sense of satisfaction — finally you have a green light. I have been putting together the financing for this show since 2016 – as you can see, financing takes time and dedication.
For this project, you're working with Malaysia's Giggle Garage Animations. Can you tell us more about your collaborative work on Space Nova?
Giggle Garage are the production partner for Space Nova. The pipeline between SLR Productions and Giggle Garage is purpose fit to make sure we meet the specific CGI needs of the show and the integrity and quality of the creative. We have daily contact with one another, and the collaboration has been an incredible experience.
The SLR Productions team in Sydney oversaw story to pre-production and post production – scripts, designs, storyboarding and animatics, Australian voice cast, editing, music, sound and post. Giggle Garage is across CGI modelling, layouts, animation, and final comp. SLR employed over 100 people for Space Nova.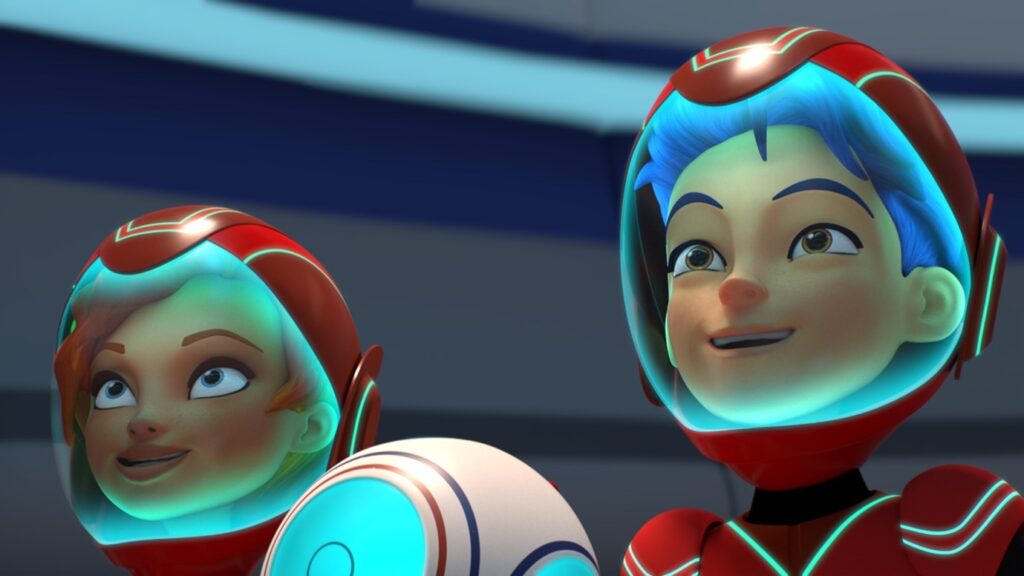 What will Australian children love about this series?
There are some great themes and topics in Space Nova that I can see Australian audiences loving. Women in science, Australians in space and Indigenous astronomy (our main Indigenous character, Janali, is an Astronomer). We have an entire Australian Space Unit living on an International Space Station called Luna Port, with the Australian team looking after the EMU telescope. There is a strong sense of Australian characters, particularly through the main family – the Novas, and their spaceships: the Eureka, the Cicada and the Sugar Glider.
There are low-level alien findings and a cool serial arc – let's just say some high-level aliens will be revealed. We visit exciting planets and find out about amazing space phenomena and science. Exploring the ideas of 'what if…?' is at the core of our stories. There is thrilling action and great comedic moments. Overall, our Aussie intrepid family discovers some pretty amazing stuff.
We are also set in the future, in 2162. So, we have made every effort to bring in as much future technology we can think about.
We worked with Karlie Alinta Noon as our Space and Indigenous consultant. Karlie is one of Australia's leading astronomers and astrophysicists, she worked with the Research School of Astronomy and Astrophysics at the Australian National University and the CSIRO Astronomy and Space Science unit.
Australian content is about audiences hearing and seeing their own culture reflected back to them. It is important­­­, and of course relevant, for Australian audiences to have their own content available. A show like Space Nova is aspirational and very current. Who knows, it might inspire a future Australian astronaut or scientist to travel beyond the stars.
Watch the Space Nova marathon, April 2 from 7.55AM on ABC ME.
Space Nova is a SLR production for SUPER RTL, ABC ME and the NINE Network. Major production investment from Screen Australia in association with Giggle Garage. Financed with support from Create NSW. The ACTF provides educational resources and distributes the series for ANZ.