Supporting Australian Stories on Screen: The ACTF Responds to the Government's Options Paper
---
ACTF
16 Jul 2020
The future of Australian screen content, including support for children's content, is the subject of a Commonwealth Government review. The ACTF submission argues that the children's audience is the most important audience of all.
This newest generation are part of an unintentional global experiment where screens are placed in front of them from the youngest age as pacifiers, entertainers and educational aids. This great screen age in which we are all living has bigger impacts on the generation exposed to such screen saturation during their formative years. From shorter attention spans to the gamification of education, from increased digital literacy to impaired social formation, these times impact us all but transform those in their formative years.
– McCrindle Research 2020
Today's children are inundated with screens during their formative years, right at the time when they are developing their values, identity and self esteem. They need screen content made especially for them. Children's content does not command the level of investment from broadcasters or the private sector that content made for adults does. It is the clearest example of market failure in the screen sector, but also the greatest example of public value. Successive Australian governments have supported the provision of high-quality, original and distinctly Australian television for children, through a mix of regulation, direct subsidies and tax incentives. As a result, Australia has been a world leader in the production of high-quality children's screen content, which is available to new audiences of children over many years.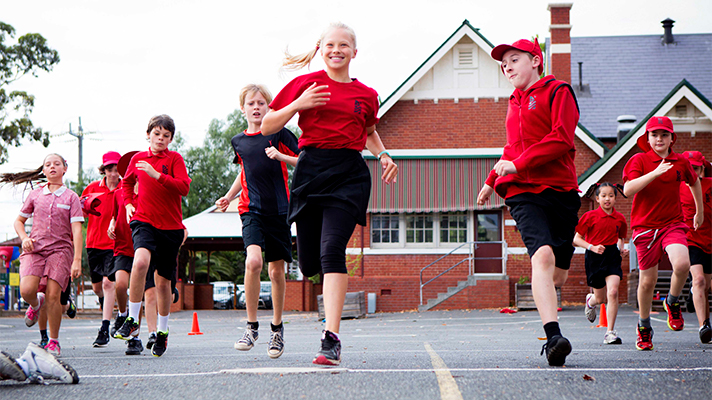 The Commonwealth Government is now reviewing the way Australian content is supported on our screens.
In our submission, the ACTF has argued that children are the most important audience of all, and that supporting Australian children's content should be a priority.
The rationale for supporting Australian content, especially Australian children's content, has not changed. Local content for children is more important now, than ever before. Australian audiences want and deserve this content, but market forces mean that it won't be made without Government intervention and support.
What has changed – dramatically – are the ways in which audiences view and consume content. The Australian framework for supporting Australian content needs to be re-imagined and re-designed to be fit for purpose for the audiences of today and tomorrow.
The ACTF is recommending:
All Content Service Providers Having Obligations to Australian Audiences
Acknowledge the different and complementary roles of public broadcasters and commercial service providers.
Bring the public broadcasters inside the policy and regulatory framework, recognising the vital role they play in delivering Australian content to audiences. Ensure funding for children's content at the public broadcasters which is quarantined and protected and that high levels of new Australian children's content are commissioned by the public broadcasters and reported to the ACMA.
Replace all current regulatory requirements with a platform neutral expenditure model, requiring all commercial content service providers (including subscription services), to invest a percentage of their revenue in new (first release) Australian scripted content, including children's, and to report that investment to the ACMA.
Unique Funding Assistance for Children's Screen Content
Acknowledge the vulnerability of Australian children's content and the difficulty in financing this content. Make increased funding available for children's content as its Australian features and distinctive cultural and public value increase.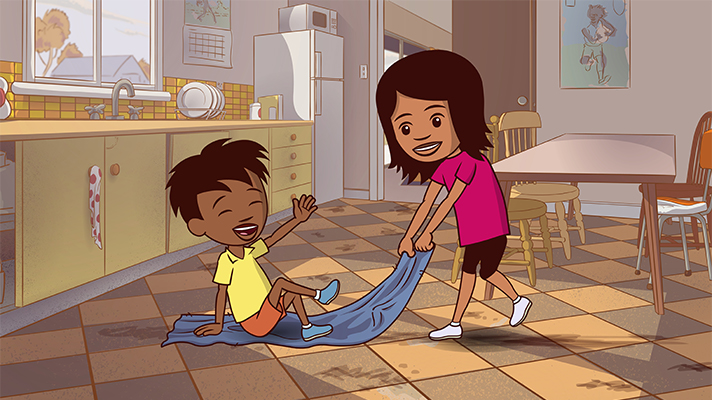 Begin with a harmonised Producer Offset to 30%, with a "cultural uplift" to 40% for all scripted children's content with significant Australian elements.
Enhance the role and capacity of the Australian Children's Television Foundation by providing it with additional funds to invest substantial amounts in high quality Australian children's content.
What This Will Achieve
Adopting these measures would ensure:
A comprehensive, predominantly Australian service for children up to 16-years-old on the public broadcasters; and Australian content on commercial platforms wherever those platforms target a children's audience;
An attractive financing environment for children's content, which favours scripted content with significant Australian cultural elements, without risking that funding being appropriated or re-allocated to other forms of content;
Content that inspires, entertains, informs and educates Australian children and their families, contributing to wider national priorities such as mental health, anti-bullying and school readiness initiatives; and
Production activity, jobs, training and a diversified screen sector all around Australia, including regional Australia.
You can read the ACTF submission here: actf.tv/op-submission