The Career of Joanna Werner, and How Dance Academy Remains 'en pointe'
---
Holly Tosi
14 Mar 2017
Just like the rest of us, Joanna Werner was once a child who watched children's television. Now an adult, Jo is an award-winning producer of children's television series that are loved around the world.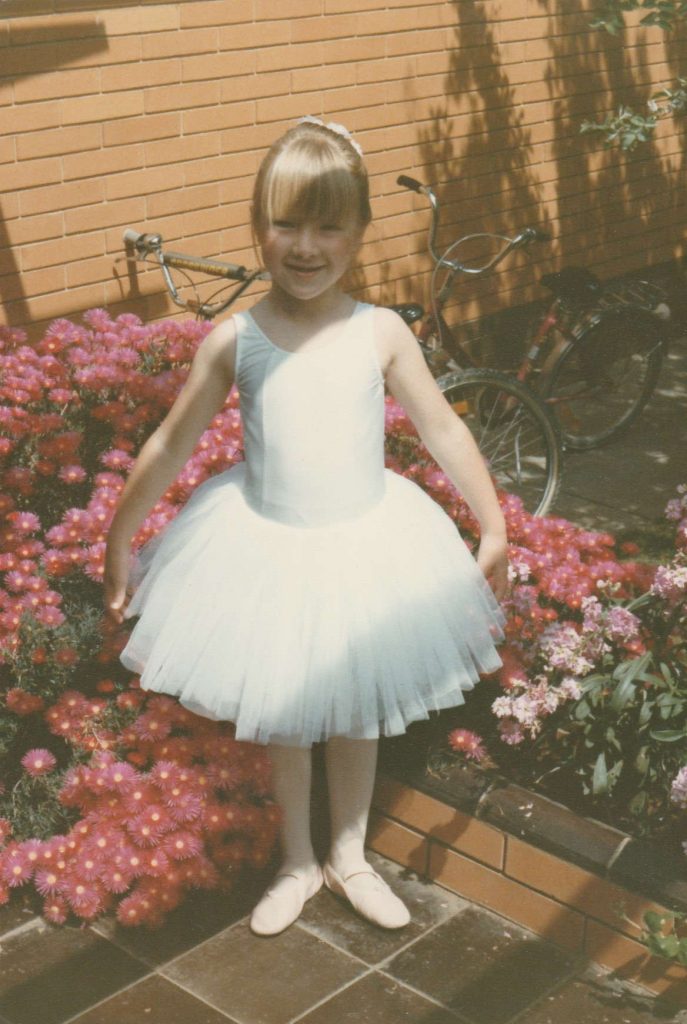 From Jonathan M. Shiff adventure series such as H2O: Just Add Water to the treasured teen drama Dance Academy which she co-created with writer Sam Strauss, Jo's work has its place in the childhood of a whole generation. With the Dance Academy feature film hitting cinemas next month (four years after the last episode aired) fans have something to look forward to and the buzz on social media says they are looking forward to it with great enthusiasm. Old and new audiences are still being captured by this story, and it's got a lot to do with the fact that Jo has produced a series she would have loved to watch when she was a child.
Growing up in a small town on the Murray River in regional Victoria, Jo's childhood was full of fresh air. There were horses to ride, rivers to swim in and, like thousands of other children around the world, ballet lessons to attend. Jo attributes her love of children's TV now to the shows she loved watching growing up; Degrassi Junior High was a series that mattered to her, while Round The Twist was the show she looked forward to watching with friends or siblings. When Jo finished high school she first set her sights on engineering because the stability of it was attractive. But more than stability, Jo wanted to tell stories and a last minute change of heart saw her enrol in an RMIT media course in 2000.
You don't often see the role of "Assistant Television Producer" advertised to the public but in 2005 Jo did. Along with hundreds of others, Jo applied for that position with the veteran of children's television, Jonathan M. Shiff Productions, and got the gig. Having spent a couple of years as a freelance production gun for hire, taking on any position from field producer to camera person and work as a runner, Jo was eager to return to her passion for producing, a role in which she had excelled during her studies. Producing came naturally to Jo; being able to work with talented people to bring stories to life was something that inherently clicked for her and saw her shine from day one. Hands-on experience is invaluable and nothing could be more hands on than accompanying Jonathan Shiff in everything he did across multiple 26 x 30-minute fantasy based live action productions such as Wicked Science and Scooter: Secret Agent. Meetings with writers, directors, casting directors, on set visits, all the way through to post production and final delivery, Jo was present in everything and absorbed it all. Speaking with her today, as we observe how difficult it is for graduates to find a pathway in the absence of production giants such as Crawfords and long-running dramas like All Saints and Blue Heelers, Jo appreciates the teaching experience she was given and is conscious of including early career crew and creatives as much as possible.
With each series Jo came back for her responsibilities grew, her skills developed and she built significant relationships. In 2007 Jo sat in the producer's chair for the first time on the hottest property on the company's slate, the second series of the Logie nominated H2O: Just Add Water. Jo was 29. For her first work as a producer, the series was nominated for 4 AACTA awards and won 1. For her second work as a producer on The Elephant Princess, the series won the AACTA for Best Children's Series. After efficiently working her way up with Jonathan Shiff, Joanna was ready to branch out and establish her own business.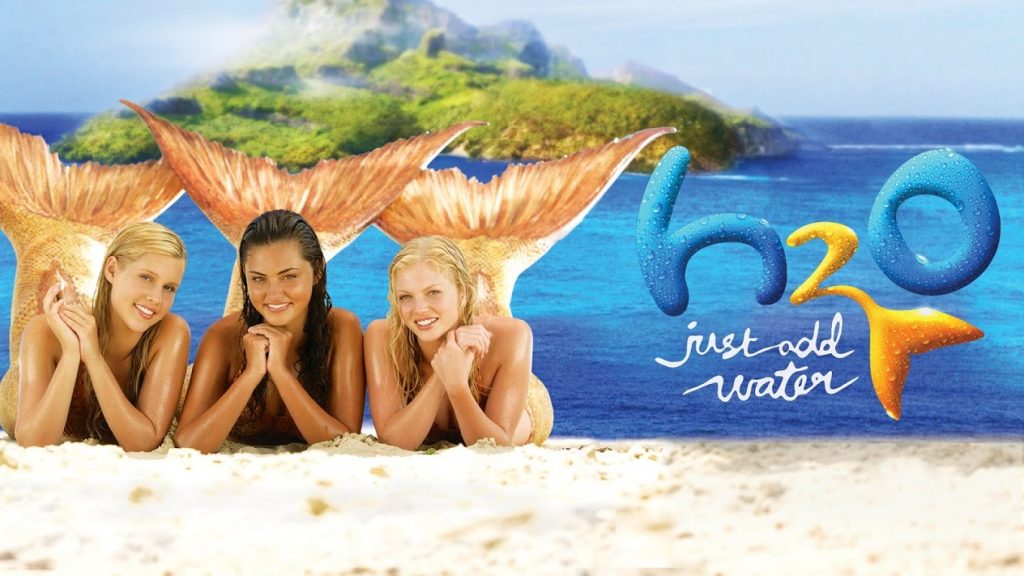 The origin story of how Dance Academy came to be is a fairy tale to young creatives. During the Jonathan Shiff years, Jo forged a strong friendship with another young woman in a senior role, Samantha Strauss, a writer who then was working as a casting director. Both Jo and Sam had a story they wanted to tell. Over a couple of bottles of wine one night, they shared an uncanny moment of 'snap.' Jo wanted to tell the story of a young girl from the country who wanted to make it to the top ballet school in Australia. Sam had written a pilot script about a young girl from the country who wanted to make it to the top ballet school in Australia. Jo had grown up in country Victoria and attended ballet lessons from the age of 4; she knew there was an audience. In her adolescence Sam was on track to be a professional dancer; she knew the world of elite ballet. Their experiences were different but the heart and soul of the stories they wanted to tell were exactly the same. They wanted the series to be aspirational and to mean something to children. For three years, Jo and Sam spent their spare hours developing the project to a standard so high it could only be accepted by broadcasters and investors. In 2008 Jo launched Werner Film Productions to make the series a reality. She was just 30 and certain to her core that Dance Academy was the series she was meant to produce.
The shared creative vision and care for the world that Dance Academy comes from have been the foundation of one of Australia's most successful television series. Production began on series 1 in 2009 and since going on air in 2010 its 3 series racked up 21 award wins and another 31 nominations in prestigious competitions such as the International Emmy's, Kidscreen Awards and Banff Rockie Awards, while being a regular in every local prize from the AACTA's, Logies, SPA Screen Producer's Awards, ADG Awards to the AWGIES. But what's more remarkable is how deeply audiences love it. It's sold to more than 160 territories around the world, it's on Netflix in the US and still screens regularly on the ABC here. It's a feat for any Australian children's series to come back for a second season, but Dance Academy sustained three seasons (65 episodes) because the characters mean so much to the audience. It's been five years since the beloved character of Sammy Lieberman died (sorry, spoiler alert!) yet every time the social media team post a picture of him, fans pour their hearts out like they're still mourning. Jo Werner didn't get into television to make children cry (or adults, for that matter; I was 22 and losing Sammy hit me hard) but she certainly wanted her characters and their experiences to matter. In her words those ballet classes were "Such an important part of life growing up, you made great friendships and challenges are thrown at you." Knowing those experiences made Jo sure there were rich stories to be told that would be important to kids.
The longevity of the series created the kind of sustained learning experience that is invaluable to cast and crew. Coming back year after year gave people the chance to improve their work on the last series, which has certainly been of great benefit to the young cast, many of whom have now made the near-impossible leap across the pond to establish careers in Hollywood. In fact, the "where are they now?" file for the cast would be a thick and encouraging record worthy of its own write-up. The supportive environment on set wasn't a happy accident. In setting up the series, Jo understood the importance of finding the right crew when working with young actors "They (the crew) have to understand that the cast aren't going to have the experience of older actors, but having said that, the cast will probably be more enthusiastic and willing to work." Seeing those performers develop and grow, not just in their talents but young adults, too, is one of those special bonuses the comes with children's TV.
Following on from Dance Academy, Jo found more critical success on a co-production with Blackfella Films; the award-winning teen drama Ready For This (ABC, 2015.) Once again, the creators were dedicated to making a series with substance, this time exploring the challenging and uplifting journey of five indigenous kids who come to Sydney to pursue their dreams. The series brought home AACTA, Logie, ADG and AWGIE awards, was a finalist at the highly prestigious Prix Jeunesse festival and is one of four nominees up for this year's International Emmy for best kid's series (results to be announced in April.) While the industry accolades are appreciated, the real reward for Jo is still being able to give something to the audience. One of the great things about making children's TV is "Seeing how much the characters mean to the audience and how important the stories can be. Adolescence is such a formative time of life; you're making mistakes and learning your own values. To have a show that reflects your own life and what matters to you means everything."
2015 also marked Jo's first spell producing prime-time drama. Over the years Jo had made friends at Matchbox Pictures who always kept an eye out for a project to work on together. With Jo's passion for political thrillers, Matchbox's mini-series Secret City was the perfect fit and Jo joined the team early on in development as a producer. This series was given more access to "the corridors of power" inside Parliament House, Canberra than any other television program – at one point filming in the Prime Minister's Courtyard before Malcolm Turnbull took office. Secret City has also been a great success on Foxtel.
Meanwhile, at Werner Film Productions the pieces were coming together for Dance Academy: The Comeback and the cameras started rolling in early 2016. Moving from television to feature film producing brought another learning curve with it. There were new questions, exciting questions like 'How do we shoot in New York City?' There were challenges, but Jo couldn't have asked for a better project to propel her into the world of features. Working with people she knew and loved, who all wanted to create something big and exciting has produced great results, that will be felt on big screens come April 6.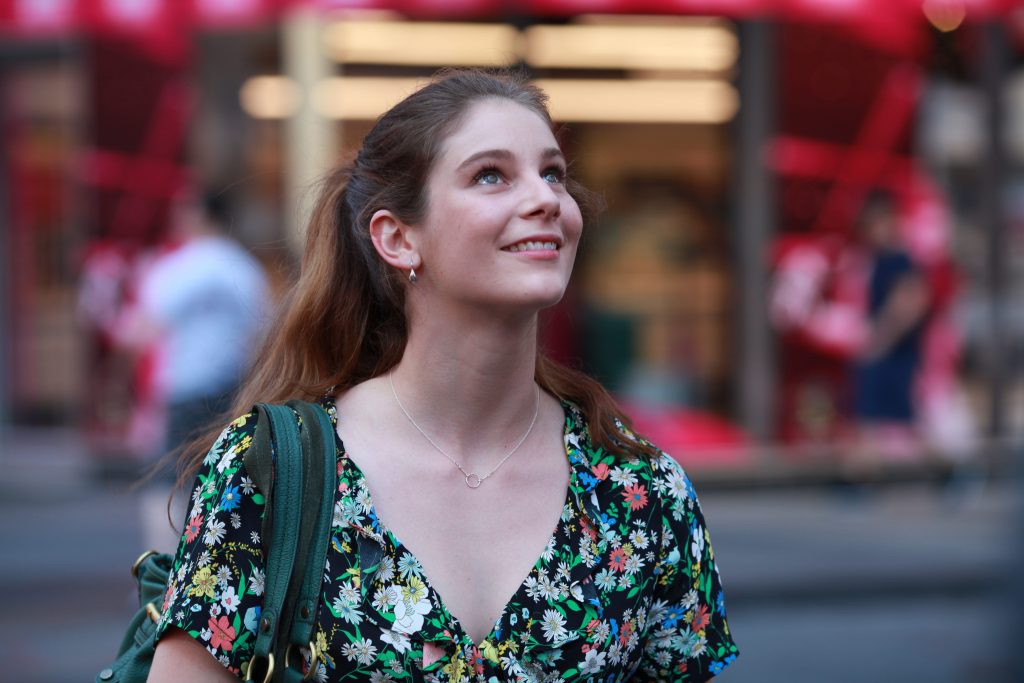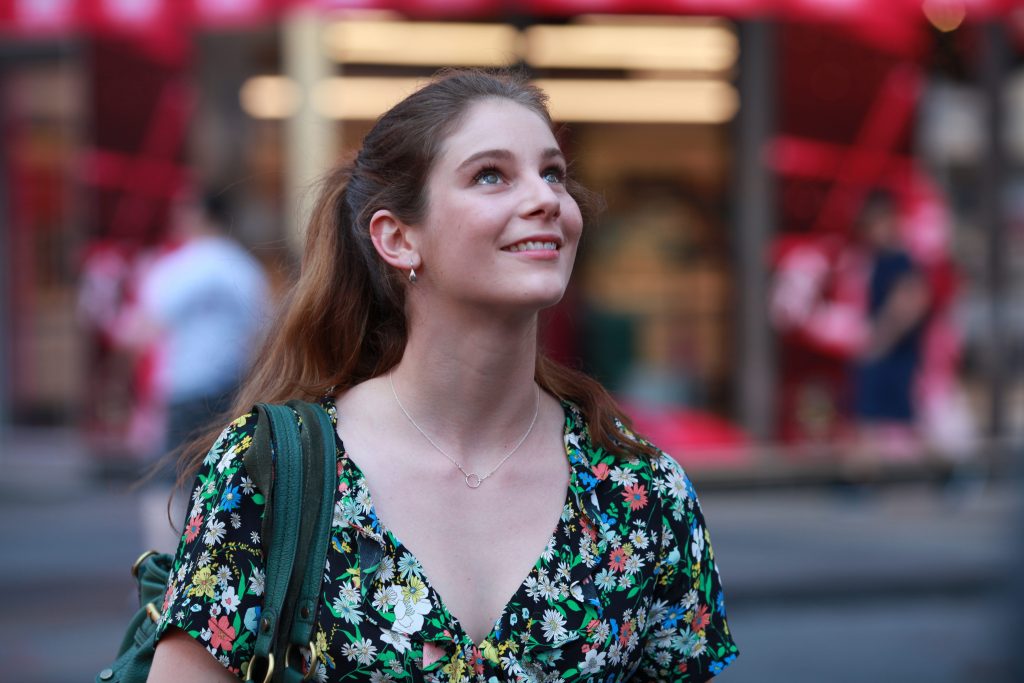 Almost ten years on from its inception, Werner Film Productions is not slowing down. With a full development slate that pushes a mixture of children's, teen and adult drama series, and a record of delivering high-quality work, there are a lot of doors open. When asked if Jo could see a time when there isn't a children's series on the Werner slate her answer was clear; "I certainly hope not." She's proud to call children's the cornerstone of the company.
When Joanna Werner started in television she didn't know much about the business. She didn't have industry contacts that could help her get a foot in the door, nor did she have any expectations about what would happen. But she had grown up with television that meant something to her. She wanted to tell stories that would mean something to others.