The Many Places We Love in Australian Children's TV
---
ACTF
5 Nov 2020
Australia has some of the most interesting and unique geographic features in the world, and an almost limitless number of ways it can be showcased on screen.
It is estimated that 80% of Australia's population lives within 50km of the coast. For many Australians, Albany's beaches in Lockie Leonard or the Split Point Lighthouse from Round The Twist feel not that far from home. Likewise, about 81% of Australia is broadly defined as rangelands, so it feels breathtakingly real to see Thalu's beautiful outback landscapes or to visit the bush, saltwater, or desert country in Little J and Big Cuz.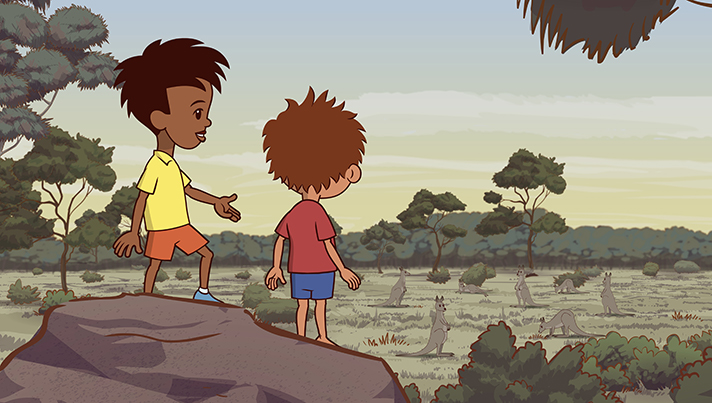 Showcasing these places on screen not only creates a physical setting that children can relate to, but also a meta space in the collective minds of young Australians. Together, in spirit, we have all climbed the windy stairs in the Twist's lighthouse, sat among the leafy branches of the My Place fig tree, or pirouetted at the foot of the Sydney Opera House, just like the kids in Dance Academy. We can go to school the next day and chat to our friends about the places we visited together – even though we were not literally with one another, or even physically there at all.
Because of this, a place on screen can be just as inspirational and important as any character we know and love. If you are lucky enough to be able to visit the settings you saw as a child on TV, it often feels like greeting an old friend. You have spent so much time growing up with this place in mind, that it feels like you know it like the back of your hand – even if it's your first time visiting.
My Place author Nadia Wheatley says neighbourhoods form an important part of a young person's identity, and strong writing can come from "writing about what you already know". In her experience, thinking of her own town and imagining generations of children playing within it is where the idea for My Place began.

"When we are growing up, it's our neighbours and our neighbourhood that help make us who we are. Yes, our families are important, our friends are important, our schools and our teachers are important. But the place where we live and the people who live in it are so important in shaping our sense of self and who we become," she says.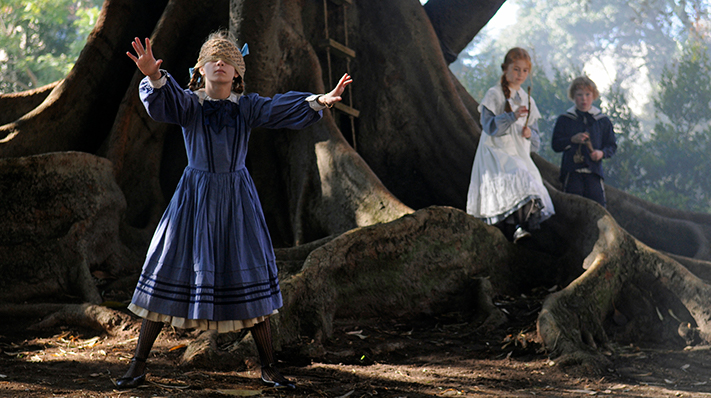 Inspired by the warm palette of semi-tropical Queensland, animated series Bluey looks and feels unmistakably Australian. Bluey and her family live in a rambling Queenslander house in Brisbane. We see a barbecue on the back deck, wheelie bins in their driveway, and magpies on the fence. The pups play under the backyard Poinciana tree, and their hilly neighbourhood is dotted with purple-blue jacarandas.
For many children, Bluey is the first distinctly Australian TV series they will see. It will contribute to their perceptions of Australian life and their developing national identity, and will no doubt hold a special place in their imaginations for years to come.
The team behind action-adventure series Thalu took the place where they live to make something magical for TV. The series was shot in and around the town of Roebourne, approximately two hours north of Perth by air in Western Australia's Pilbara region. Within a 30 minute radius of Roebourne lies a variety of landscapes and locations, including rust-coloured rocky outcrops, salt flats, beaches, white quartz hills, grassy flats, water holes, river beds, flat topped hills, cattle stations and historic buildings, much of which is showcased within Thalu's episodes.
The series was created from the ground up in Roebourne. The outline was initially developed in a workshop with kids in the local community. Then, the casting, locations, filming, editing, and even the theme song was written, performed and recorded in town. What results is a strong grounding between the characters and their sense of place.

"The six Indigenous kids wandering around the outback here are happily enjoying an adventure. They are calmly at one with their land. Were this six kids from a metropolitan city, I dare say this would be a tale about being lost and probably pretty frightened. Therein lies the difference. Thalu is made for its audience and reiterates a place in the world," says TV Tonight reviewer, David Knox.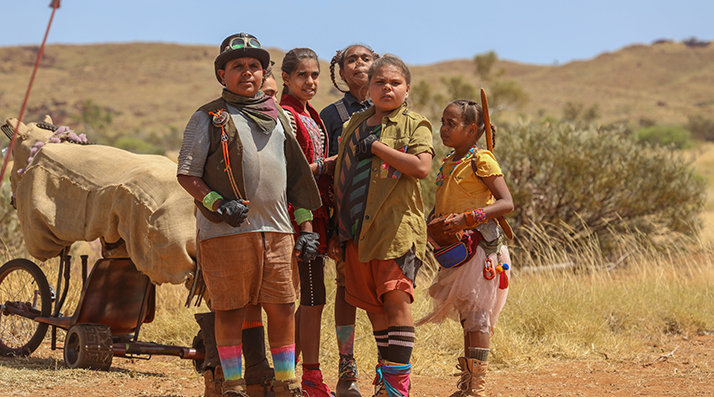 There's so much value in appreciating place – it reminds us all that there is a living, breathing element to the settings you see on screen, and that stories are created from the lived experience of others. For the child audience, places can help them to connect – with themselves, others, and the world around them.