'With Challenges Comes the Opportunity to Learn': A Work Experience Reflection
---
ACTF
30 Apr 2019
The ACTF will mentor eight passionate young people throughout their work experience placements this year, introducing them to the varied roles in our unique non-for-profit organisation. During their one-week placements, students will work with our different teams to learn about media production, policy, international sales, education, communications, legal matters, finance, digital assets management, and administration.
The first of our 2019 students, Abigail from Melbourne's Mac.Robertson Girls' High School, has just completed her one-week placement with the ACTF. As one of her assigned tasks, we asked Abigail to reflect on her time here and to share her new understandings with staff through a presentation. Below, we share her perspective on the value of work experience for young people: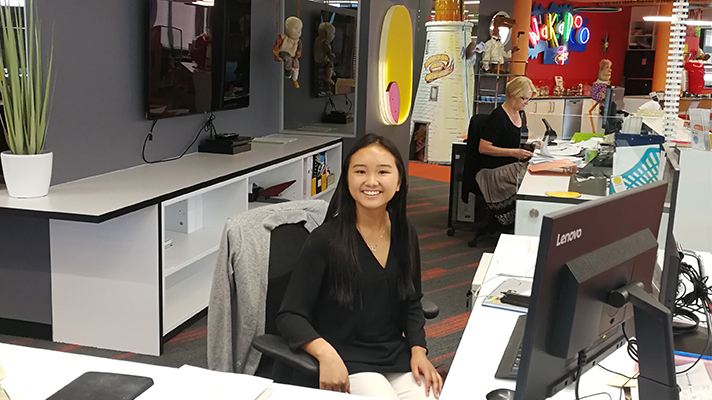 With countless pages of work experience opportunities advertised online, what drew me to the ACTF were my passions in both writing and design. While I do love the structure of an analytical essay or memorising lists of verbs in French, these two areas allow me to work more with ideas than facts.
Throughout the week, one of my tasks was to complete personality worksheets. According to these, I'm a contributor – a creative team player, drawn towards jobs in education, health care or religion. However, when reading through all these personality types and their descriptions, I found myself fitting into more than just one category. The one thing I noticed that was common between them was the word 'creative'. And after this week, I've come to realise that in the future, with whatever career I have, I never want to stop being creative.
During my time at the ACTF I was given many activities to complete. These included worksheets, viewing ACTF content and researching into their educational resources, reading the scripts to Mortified, attending meetings and being able to talk to staff one-on-one. I especially loved reading the scripts and observing how different they were compared to the finished product, learning more about the formatting and editing processes along the way. Through these activities, I was able to gain a greater understanding of the role the ACTF plays in children's television. Being able to engage with all its different departments, the importance of communication was made clear, as people depended on each other to get tasks done efficiently and to a high standard.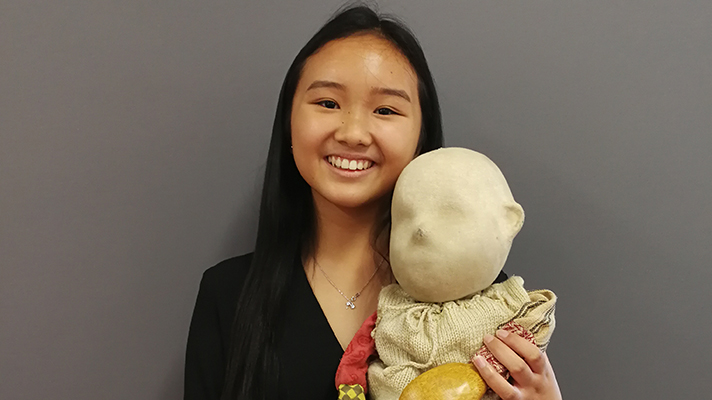 During this week, I was able to speak with many staff and came to realise that only a few had planned on working in the production of children's television. However, each person's unique career paths still led to a job where they could continue pursuing their passions. Hearing everyone's stories has helped me understand that my future career path may not be as simple as completing a degree, graduating from university and immediately acquiring my dream job.
Before completing work experience at the ACTF, I felt quite overwhelmed with how uncertain and ambiguous my future is. Now, I view it as a journey with both ups and downs, where I am bound to encounter multiple challenges along the way. With these challenges comes the opportunity to learn, and it is this mindset that I plan to take along with me into my future studies and career.
After this week, I'm leaving the ACTF having strengthened certain skills valuable to future employers and with greater confidence in my ability to set goals and successfully achieve them. For that, I can only say thank you to ACTF staff for offering me such a memorable learning opportunity and making my time here such a great one.
Student enquiries about 2020 work experience placements at the ACTF can be sent to info@actf.com.au.