Taking Australian Stories to the World: Kids' TV as a Soft Power Asset
---
Julia Fimiani
1 Oct 2018
"It is well recognized that the arts and culture make a notable contribution to shaping Australia's soft power. The nation has a great story to tell via iconic children's television programs which are widely distributed throughout the world. Australian stories featuring Australian children made in Australia show an attractive and dynamic insight into how we interpret the world more broadly that fits well with our soft power diplomacy.''
The Hon Helen Coonan, former Minister for Communications and the Arts, current ACTF Board member
The Department of Foreign Affairs and Trade is conducting a review on Australia's soft power capabilities, and the ACTF has made a submission which details the influence of Australian children's television series in selling Australia around the world.
Skippy, Crocodile Dundee and Neighbours are just a few of Australia's most successful film and television exports. But many might not be aware that the likes of Lockie Leonard, the Twist family and Dance Academy are also flying the Aussie flag abroad, and in the process helping contribute to Australia's soft power capabilities.
In 2017 the Department of Foreign Affairs and Trade (DFAT) produced a White Paper on Australia's soft power capabilities, and is now conducting a widespread review of what these assets are.
Soft power is defined in the White Paper as the ability to influence the behaviour or thinking of others through the power of attraction and ideas. Soft power assets are those that contribute to a country's attractiveness and appeal and therefore its potential to positively influence other countries. For Australia, our soft power assets are wide ranging – whether it be our high quality educational institutions, multicultural society, excellence in research, or even our sporting prowess.  Our creative industries are also one of these assets, particularly film and television. The success of Australian film and television abroad is well documented, however the extraordinary reach of children's television is probably less well known.
Sporting prowess can be used as a soft diplomacy tool. Image: Nowhere Boys
In 2017 Australia's Ambassador to Germany, Lynette Wood, visited the German public broadcaster's children's channel KiKa and discovered that they were broadcasting eight different Australian children's shows in Germany that very week. Indeed, Australia is a children's television powerhouse, which punches above its weight internationally and has been doing so consistently for more than thirty years. Series such as Round The Twist, Escape From Jupiter, Spellbinder, The Genie From Down Under, H2O Just Add Water, Mortified, Lockie Leonard, Mako Mermaids, Dance Academy and Nowhere Boys have each been broadcast in well over a hundred territories. Often these are individual sales to free to air and pay television broadcasters in particular countries (for example Mortified has been continually broadcast by Swedish public broadcaster SVT since its launch 12 years ago). Other times they are screened in multiple territories by a global channel (just last week Nickelodeon announced it would air the latest Jonathan Shiff series, The Bureau of Magic Things, in all its territories worldwide).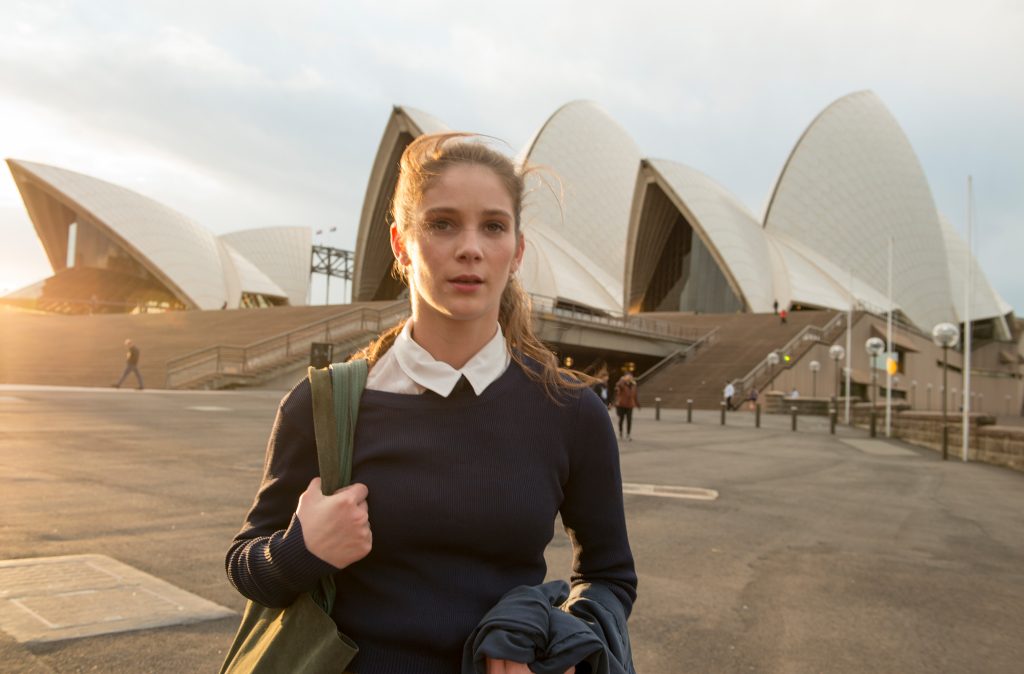 Children and teens all over the world send the Dance Academy cast video tributes and connect with them on social media
Children's television programs operate as soft power assets because they help to build a distinctive 'Brand Australia', providing children – and their parents – the world over with a unique window into Australia. These shows present the values that reflect who we are as Australians. Elements of national identity depicted through children's television include the quintessential sunny outlook on life of the Twist family, taking each unexpected moment in their stride. Meanwhile loveable surf rat Lockie Leonard epitomises Australia's love of being active and the great outdoors. Themes such as the importance of friendship play out in the likes of Little Lunch, and Dance Academy shows the importance of resilience when faced with adversity. Furthermore, programs like Double Trouble and Little J & Big Cuz introduce Indigenous Australian culture to children around the world.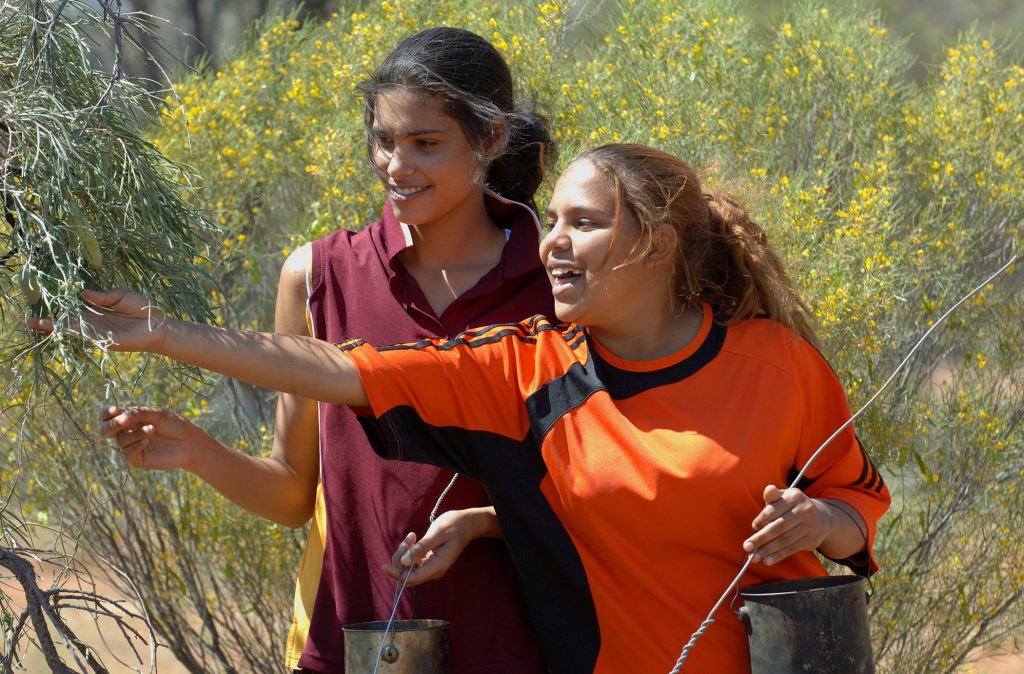 Children all around the world are learning about Australia's Indigenous culture through shows like Double Trouble
The Australian lifestyle is portrayed in a way that is relatable and appealing on an international level, whilst still remaining true to home. Programs such as Lockie Leonard, Mortified and Round the Twist have proven hugely popular overseas whilst remaining distinctly Australian. Ultimately programs like this travel well because children all over the world love to laugh, and themes such as growing up are universal. By providing such insights into Australia, these shows operate as a form of diplomacy on a subtle level. The next generation are provided with a look into our lives, our world and our views whilst also maintaining a sense of familiarity through relatable comedy and themes such as friendship.
Furthermore our programs showcase Australia's stunning natural beauty, unique wildlife, widely envied lifestyle and vibrant society. This in turn builds influence by encouraging visitors, contributing to a thriving tourism industry which can also boost soft power. Tourist destinations inspired by programs include Sea World in Queensland where H20 Just Add Water and Mako Mermaids were filmed and the Split Point lighthouse in Victoria, a location made famous by the iconic Round the Twist.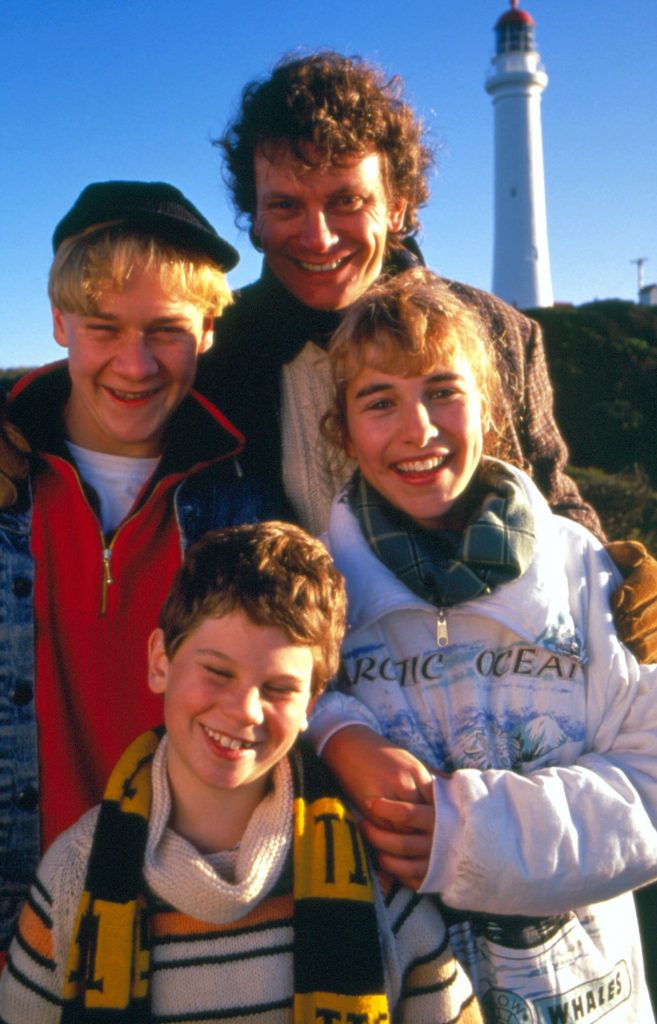 During trips to Australia, international fans visit Round the Twist's Split Point Lighthouse
The Australian children's television industry has been making a major contribution to Australia's soft power diplomacy for more than three decades. Given the value of Australian children's screen content to Australia's soft power diplomacy efforts, we hope that there continues to be support for its creation and its ability to be showcased to the world.
The ACTF is recommending that DFAT:
1. Engage with the current reviews into Australian and Children's Screen Content and with the Department of Communications and the Arts regularly in relation to the cultural and international value of support for Australian content.
2. Ensure that Austrade assistance (including Export Market Development Grants) continue to be accessible to the creative industries.
3. Consider ways in which Australian embassies around the world might be informed about the Australian children's television projects that are screening in their territories.
4. Consider the ways in which Australian Ambassadors might also support Australian producers and distributors to engage with the broadcast sectors in their regions through hosted events and official visits which can strengthen and develop closer ties.
You can read the ACTF's submission, here.